Ultra Beach Bali 2023 is set to bring the ultimate electronic music experience to the shores of Bali on September 20th and 21st. With the picturesque Locca Sea House in Badung Regency as its backdrop, this year's festival promises a lineup that will undoubtedly elevate the island's party scene.
Headliners for this year's event include an impressive roster of global music sensations: Alan Walker, Sam Feldt, Jonas Blue, Gryffin, W&W, and Zedd. These acclaimed artists are ready to take the stage and create unforgettable moments for fans from around the world.
The festival is also bolstered by a supporting lineup that includes the talents of Frank Walker and Mykris, among others. With a blend of renowned headliners and emerging artists, Ultra Beach Bali 2023 is set to deliver an electrifying atmosphere that captures the essence of Bali's vibrant music culture.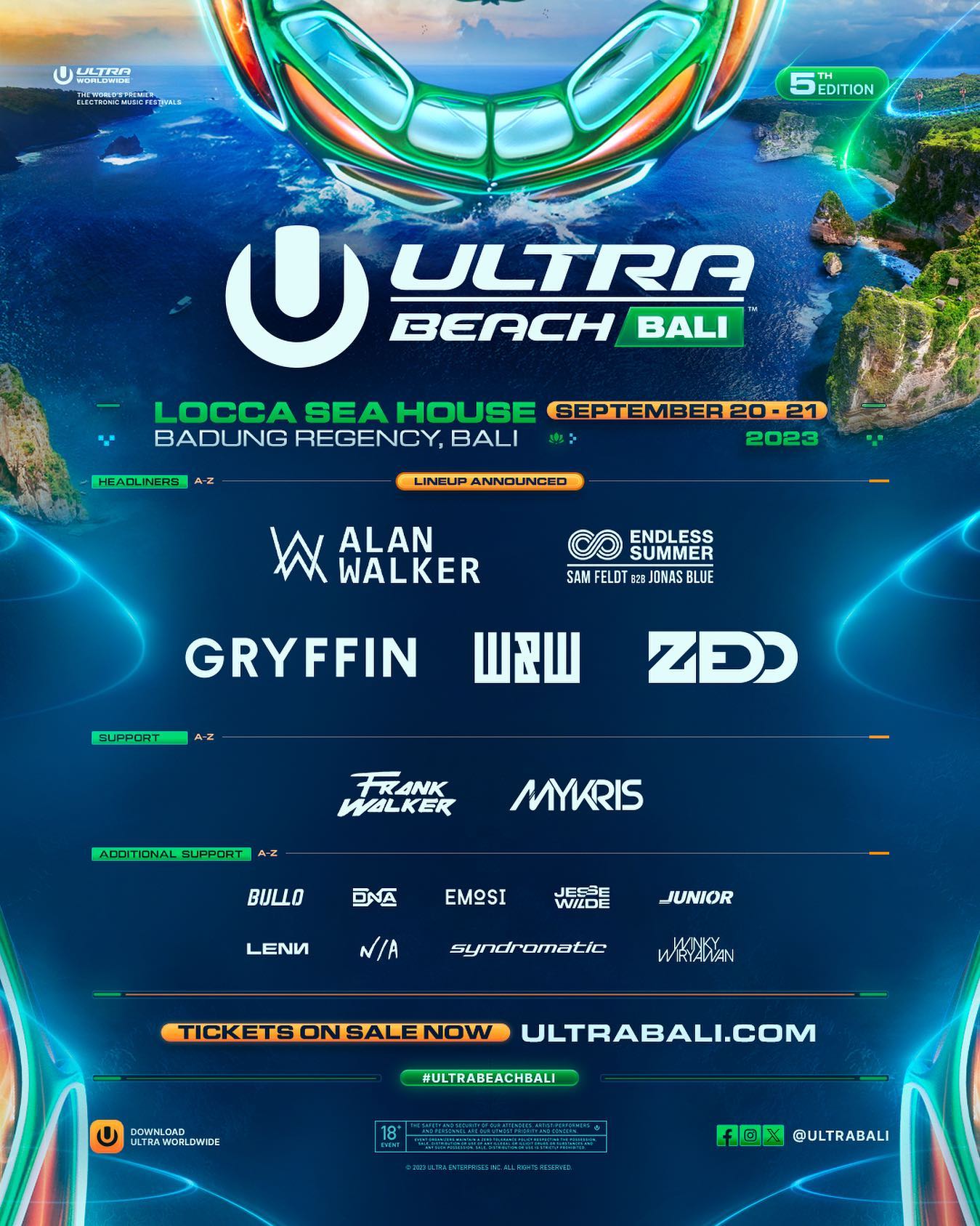 Music enthusiasts and festival-goers can secure their spot at this highly anticipated event, as Tier 2 tickets are now available for purchase. As the countdown to September begins, Ultra Beach Bali 2023 promises to be an immersive experience that combines world-class music, stunning surroundings, and the energetic spirit of Bali's nightlife scene.