The excitement continues to build for Reading Festival 2023 as the BBC Introducing Stage unveils its impressive lineup. With a total of 27 acts set to grace the stage across the three-day event, festival-goers are in for a treat. The BBC Introducing Stage has long been a platform for emerging talent, and this year is no exception.
Among the standout acts announced are Matilda Mann, whose soulful and introspective sound has garnered critical acclaim. Alt Blk Era brings their unique blend of alternative rock and electronic elements, promising an electrifying performance. Hot Wax, known for their energetic and infectious indie-rock anthems, are set to ignite the stage with their dynamic presence.
Only The Poets will captivate the audience with their heartfelt lyrics and catchy melodies, while Charlotte Plank's soulful voice and poignant songwriting are sure to leave a lasting impression. The Goa Express will bring their psychedelic-infused sound, transporting listeners to another dimension.
The BBC Introducing Stage lineup showcases the incredible depth of talent emerging in the music scene, offering festival-goers a chance to discover their new favorite artists. As anticipation mounts for Reading Festival 2023, attendees can look forward to a diverse and exciting lineup that promises unforgettable performances.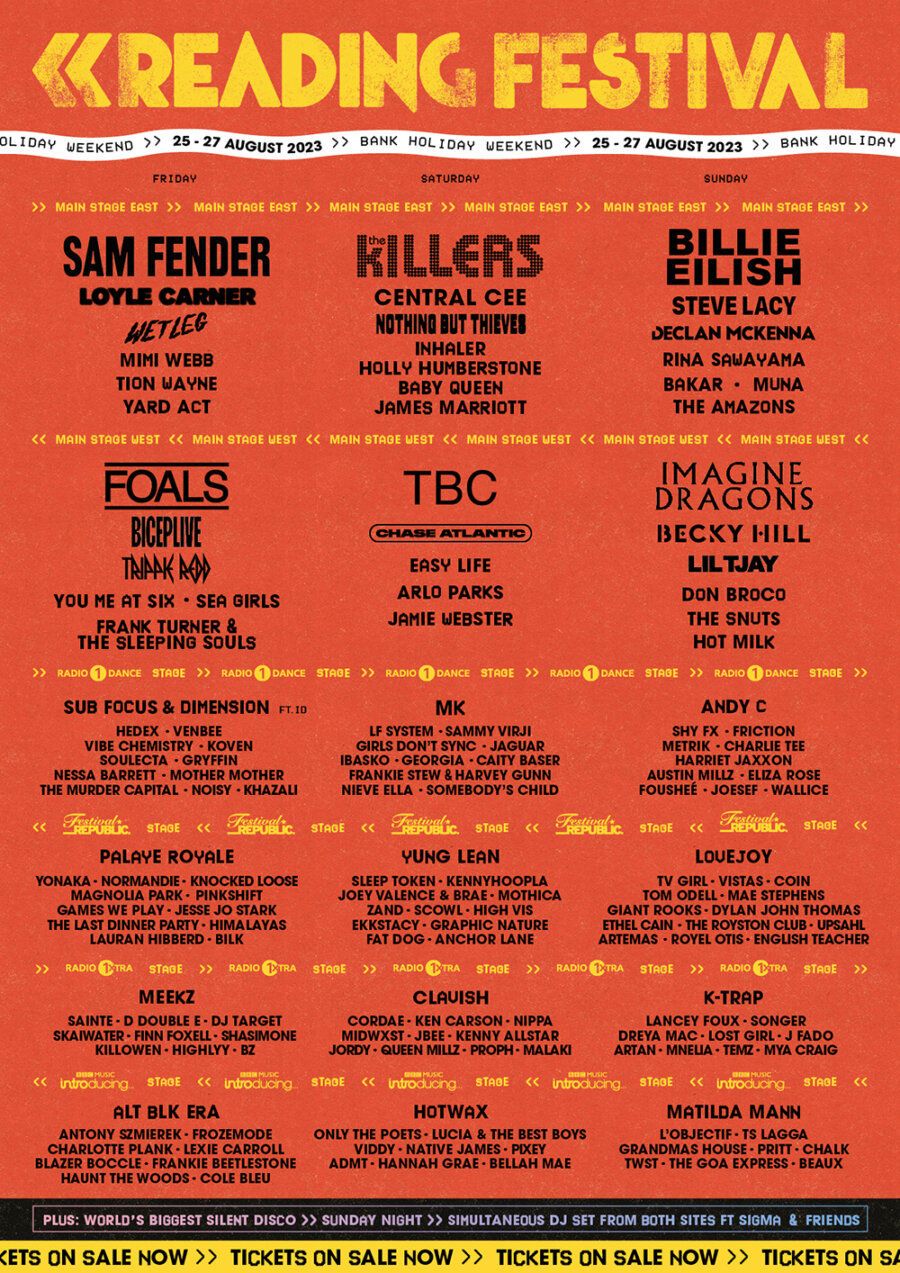 Despite the recent cancellation of Lewis Capaldi's performance, the addition of the BBC Introducing Stage lineup injects fresh energy into the festival, ensuring an unforgettable experience for music lovers. With headliners like Sam Fender, Foals, The Killers, Billie Eilish, and Imagine Dragons already set to rock the stage, Reading Festival 2023 is shaping up to be an unmissable event for music enthusiasts.