Prepare to groove and dance your way into 2024 as Love Your Ways debuts its inaugural lineup, promising a spectacular year-end celebration at The Hunting Lodge Winery in Auckland on December 29th, 2023. This exciting event showcases a diverse and talented lineup featuring electronic music pioneers Basement Jaxx, LF System, KLP, Sanoi, Beccie B, and Pixie Lane.
With a lineup that spans genres and styles, Love Your Ways 2023 is set to create an unforgettable musical experience. From the iconic beats of Basement Jaxx to the fresh sounds of emerging artists, this festival aims to capture the hearts of music enthusiasts from all walks of life.
Mark your calendars as presale tickets for Love Your Ways go on sale next Monday, September 18th, at 12 pm. General admission tickets follow on Tuesday, September 19th, also at 12 pm.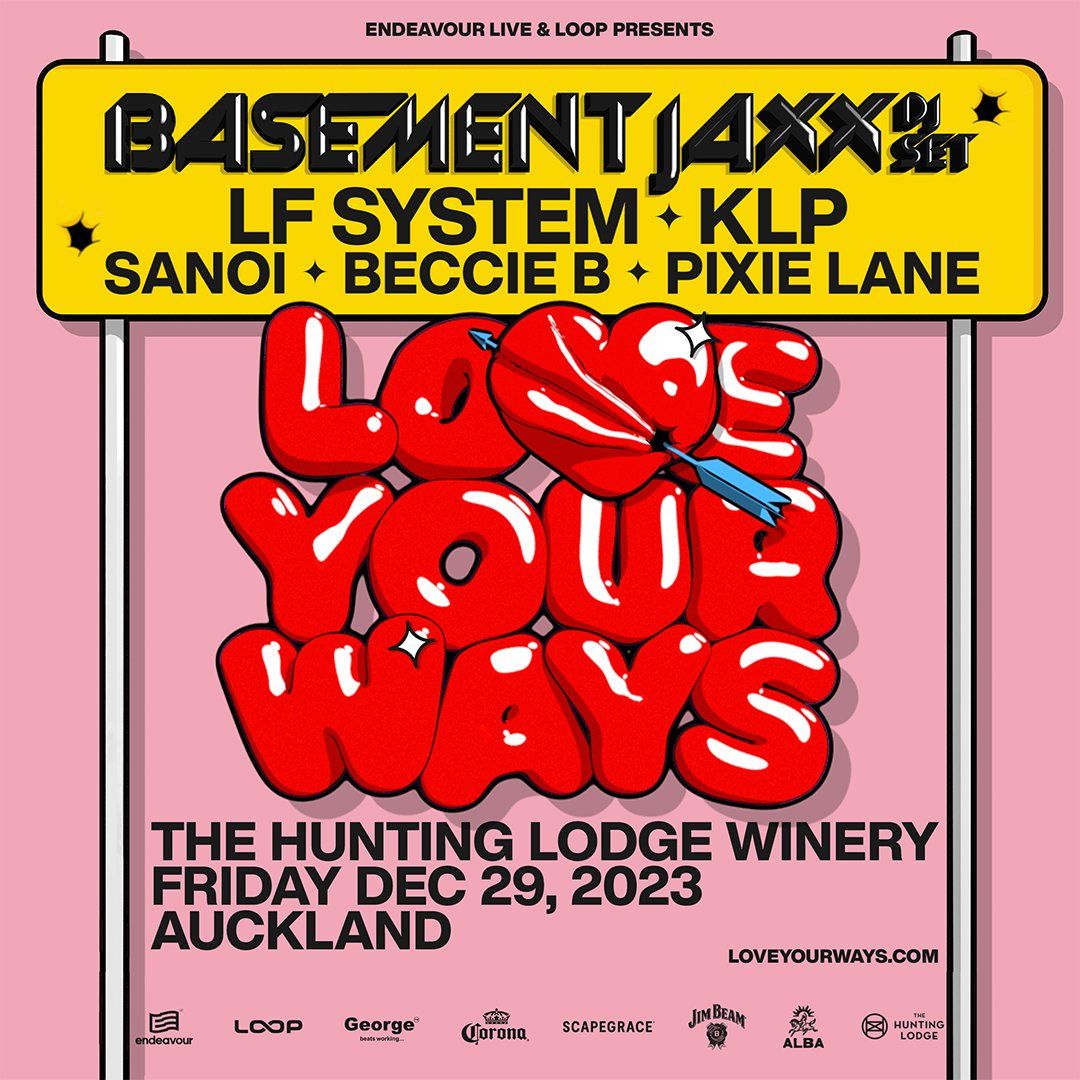 Don't miss this chance to be part of Auckland's newest year-end tradition, filled with love, music, and memorable moments.