In an exciting turn of events, Beyond The Valley 2019 has just expanded its already stellar lineup with the addition of 17 incredible acts. The highly anticipated music festival, taking place from 28th December, 2019 to 1st January, 2020 in Lardner, VIC, is set to captivate attendees with an impressive roster of talent.
Among the newly announced artists are Willaris. K, Cassian, Skin On Skin, Market Memories, Adult Art Club, Picket Palace, and Manorism, the winner of the Muso Competition. These talented acts join a lineup that already boasts the likes of Rufus Du Sol, Chris Lake, Confidence Man, Hayden James, Green Velvet, Lastlings, Matt Corby, Honey Dijon, and Tyler, The Creator. With a total of 63 artists now set to grace the stages of Beyond The Valley, festival-goers can expect an unparalleled musical experience.
The addition of these diverse acts ensures an even more vibrant and dynamic atmosphere at Beyond The Valley 2019. From electronic beats to indie-pop anthems, the festival promises an eclectic mix of sounds that will resonate with music enthusiasts of all tastes.
It comes as no surprise that tickets for Beyond The Valley 2019 have completely sold out, as eager fans rushed to secure their spot at this must-attend event. The enthusiasm surrounding the festival is a testament to the remarkable lineup and the immersive experience that awaits attendees.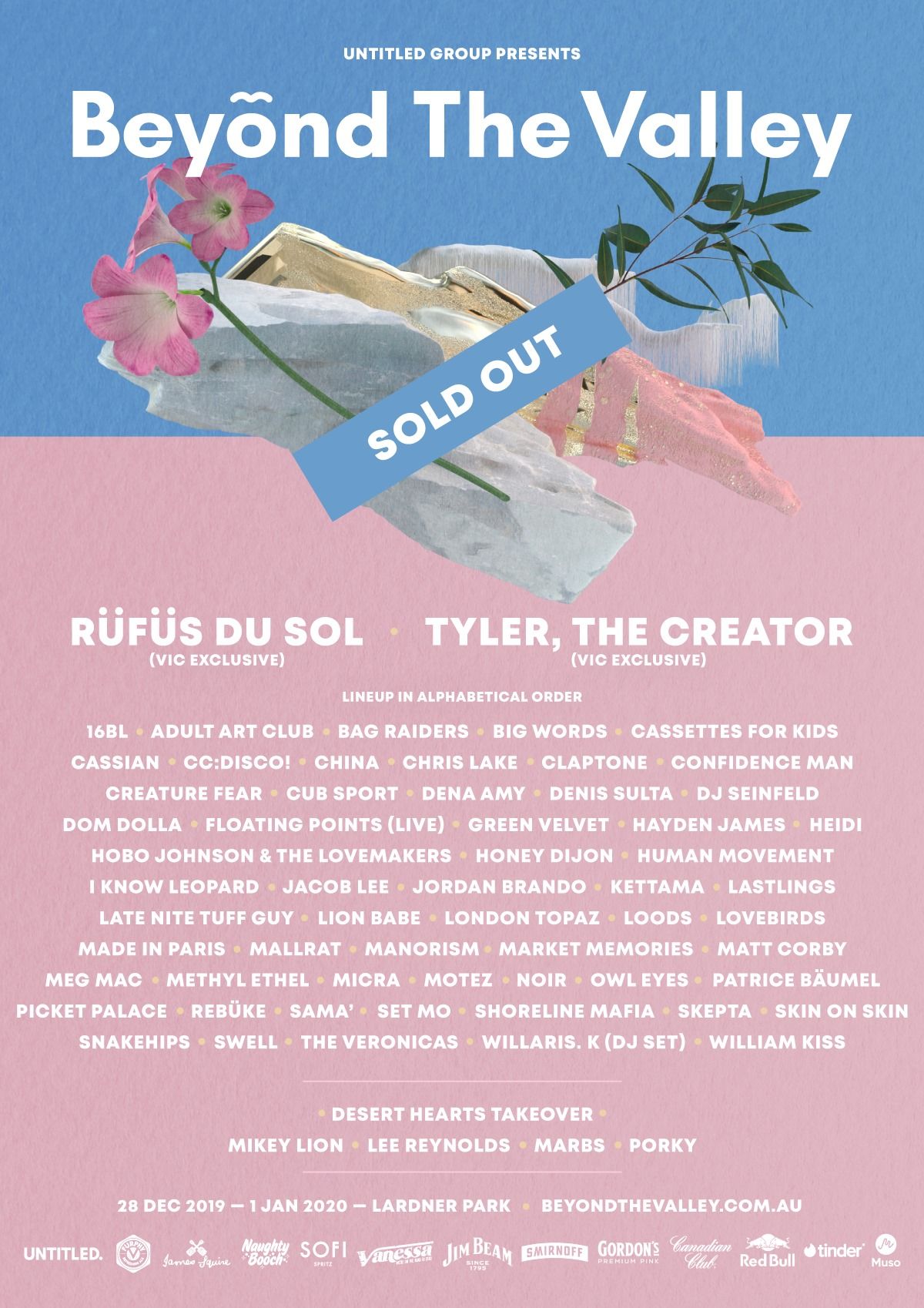 Organised by Untitled Group, Beyond The Valley has solidified its reputation as one of Australia's premier music festivals, consistently delivering exceptional performances and unforgettable moments. As anticipation builds, festival-goers can prepare for an extraordinary New Year's celebration filled with sensational music and unforgettable memories.