Beyond The Valley, one of Australia's most anticipated music festivals, has just unveiled its highly anticipated lineup for the 2019 edition. Set to take place from December 28th to January 1st in Lardner, VIC, this year's festival promises to deliver an unforgettable experience for music lovers.
With an impressive roster of artists spanning various genres, Beyond The Valley 2019 offers a diverse and exciting lineup. Headlining the festival is the renowned electronic music trio Rufus Du Sol, known for their mesmerizing live performances. Joining them are acclaimed acts such as Chris Lake, Confidence Man, Hayden James, Green Velvet, Lastlings, Matt Corby, Honey Dijon, and the enigmatic Tyler, The Creator.
In total, the festival boasts an impressive lineup of 46 acts, ensuring that attendees will be treated to an immersive and eclectic musical journey. From pulsating electronic beats to soulful melodies, Beyond The Valley has curated a lineup that caters to a wide range of musical tastes.
Presale tickets for Beyond The Valley 2019 will be available starting from August 12th at 3pm, followed by the general admission ticket sale on August 13th at 12pm. As tickets are expected to sell out quickly, festival-goers are advised to secure their spots early to avoid disappointment.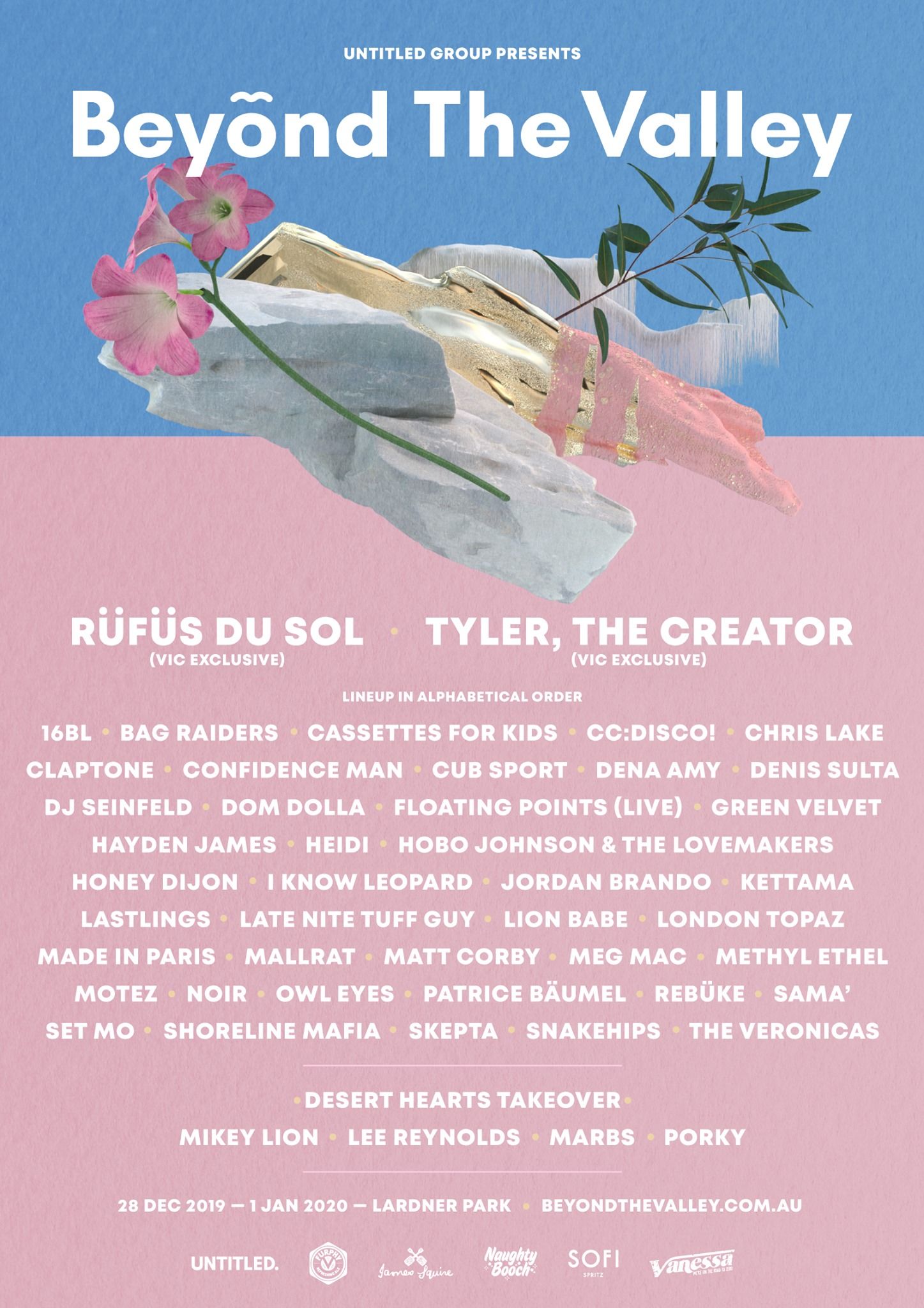 Mark your calendars and get ready to immerse yourself in the music and vibes of Beyond The Valley 2019. This is an event you won't want to miss, so grab your tickets and get ready to celebrate the new year in style.