Prepare for a transformative journey into the heart of music and nature as Labryinto 2023 announces its spellbinding lineup. Set against the captivating backdrop of Guanacaste Province in Costa Rica, the six-day festival promises an immersive experience like no other, from December 27th, 2023, to January 1st, 2024.
Labryinto's lineup is a sonic tapestry woven with renowned artists, each carefully curated to create a symphony of electronic beats and melodic exploration. Featuring the likes of Black Coffee, Adriatique, Anotr, Carlita, Dennis Cruz, Elif, Whomadewho, Konstantin, Leafar Legov, Map.Ache, Yamour, Eda, Malakita, and Melissa O, the festival ensures a diverse range of sounds to enchant attendees.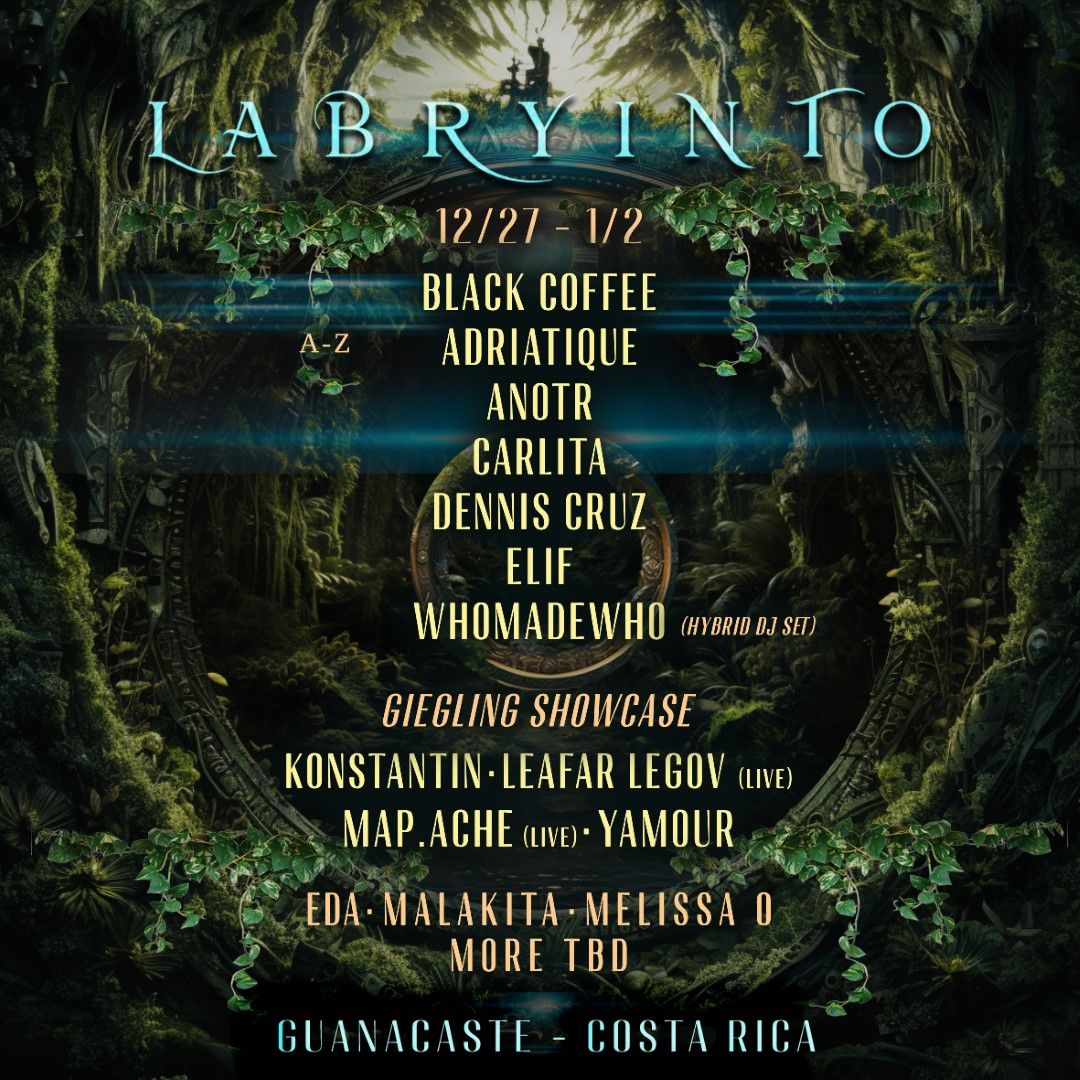 As Labryinto embraces the lush landscapes of Costa Rica, its lineup announcement sets the stage for an unforgettable musical and cultural odyssey. With tickets set to go on sale this Friday, August 18th, music aficionados and adventure seekers alike have the chance to secure their spot in a celebration that merges rhythm, nature, and community. As Labryinto 2023 approaches, the promise of connection, discovery, and sonic wonder awaits those who venture into its mystical realm.