Excitement is building for music enthusiasts as Byron Bay Bluesfest unveils the captivating lineup for its 2024 edition. Set to take place from March 28th to April 1st at the picturesque Byron Events Farm in Tyagarah, NSW, this iconic festival promises to be a harmonious celebration of diverse musical talents against a backdrop of natural beauty.
Kicking off the roster with a resounding presence is the legendary Elvis Costello & The Imposters, promising a performance that will undoubtedly resonate with audiences across generations. Joining the ranks is the soulful singer-songwriter Jack Johnson, whose soothing melodies and heartfelt lyrics have made him a global sensation.
In a nod to the festival's eclectic nature, the lineup includes a mix of renowned artists and promising newcomers. From the timeless crooning of Tom Jones to the raw and authentic sounds of The Teskey Brothers and the folk-infused brilliance of Matt Corby, the festival offers an array of musical flavors to satiate every taste.
Bluesfest 2024 also showcases international talents like Erja Lyytinen, Taj Farrant, and Harry Manx, highlighting the festival's commitment to showcasing the best of blues, folk, rock, and beyond from around the world.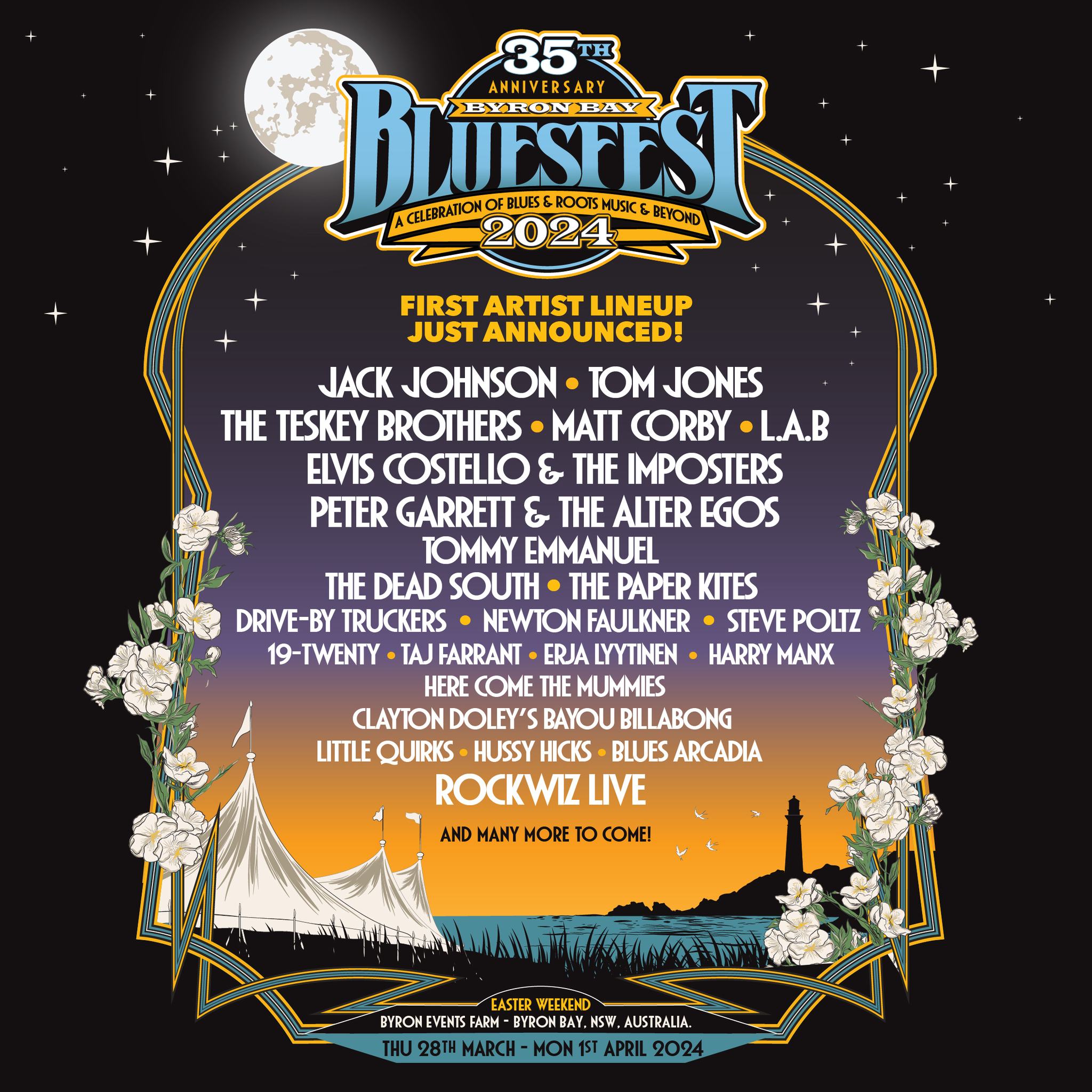 With a rich blend of seasoned performers and emerging talents, the lineup promises an unforgettable experience. As tickets go on sale, fans have the opportunity to secure their spot at what is bound to be a captivating musical journey beneath the open skies of Byron Bay. Whether you're a devoted fan or a newcomer to the world of blues and beyond, Byron Bay Bluesfest 2024 is primed to deliver a five-day sonic extravaganza that celebrates the power and diversity of music.