Known for its eclectic blend of music and inviting atmosphere, Byron Music Festival is ready to deliver another memorable event in the heart of Byron Bay, NSW. The festival recently revealed the set times for its 2023 edition, set to take place on June 17, paving the way for attendees to start planning their festival experience.
Established in 2021, Byron Music Festival quickly gained recognition for its commitment to musical diversity, accessible ticket pricing, and all-ages inclusivity. Following a successful inaugural event, the festival took a hiatus in 2022 and has now returned with full force for its second installment. The 2023 edition promises to uphold the same ethos that won hearts during its debut.
Attendees can look forward to a carefully curated schedule that promises something for everyone. While the lineup includes some of the most exciting names in the music scene, it's the festival's focus on community and inclusivity that sets it apart. Early Bird General Admission tickets are priced at $55, with discounted rates for children between 6 to 14 years at $20, and free entry for children under 6.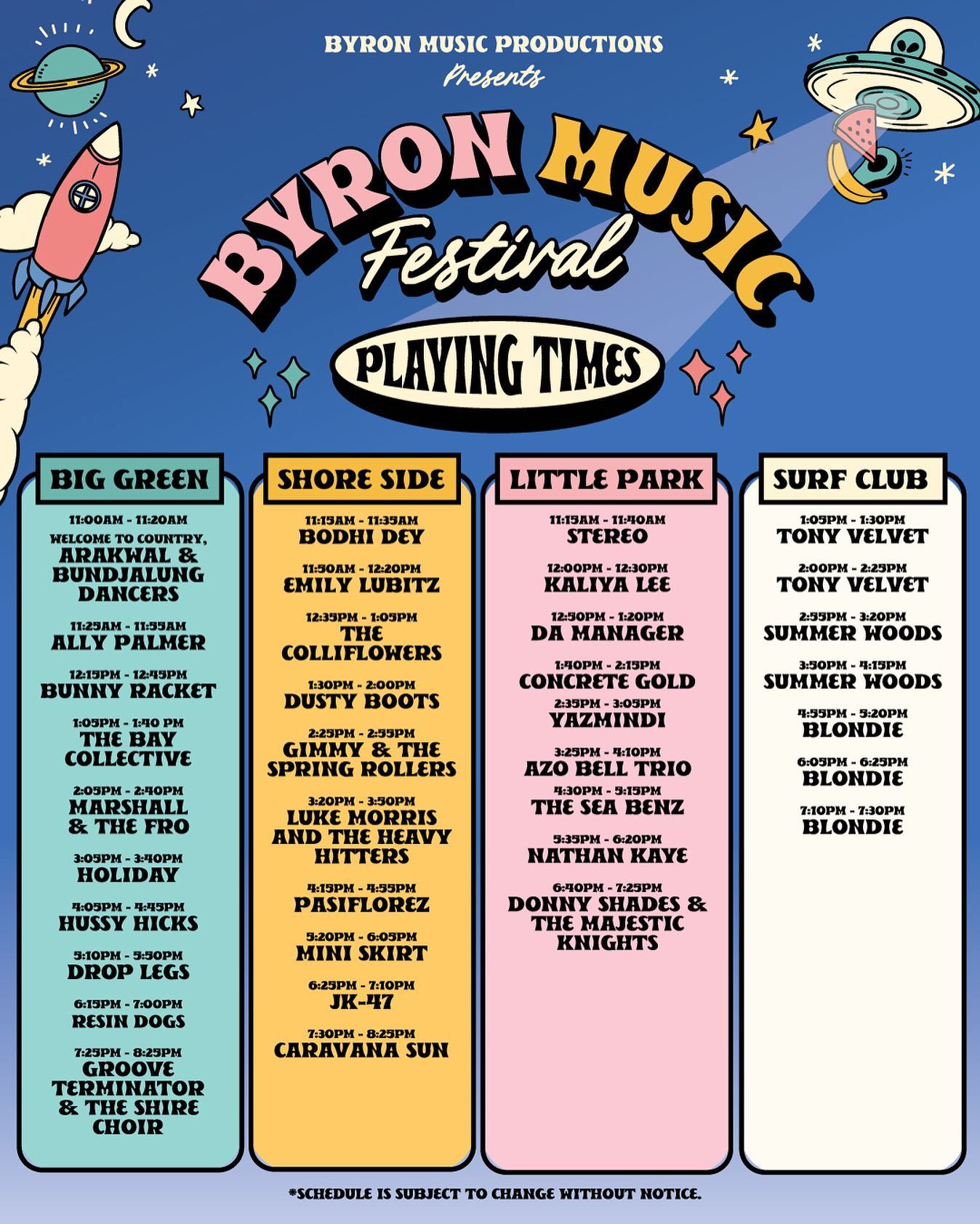 The release of the set times is sparking renewed anticipation among festival-goers. As they begin to plot their day at Byron Music Festival, the sense of excitement and community that defined its inaugural event is set to return in full force.