Excitement is building for music enthusiasts as the highly anticipated Cala Mijas Festival 2023 gears up to deliver a spectacular experience on the stunning Costa del Sol in Malaga. With an impressive lineup featuring acclaimed artists like Arcade Fire, Florence and The Machine, The Strokes, and many more, attendees are eagerly awaiting their favorite acts.
In a thrilling development, Cala Mijas Festival has now released their 2023 set times, allowing festival-goers to meticulously plan their unforgettable music journey. With 63 artists in total, the festival promises a diverse array of musical genres to cater to every taste.
The three-day event, scheduled from 31st August to 2nd September, is set to create magical memories against the backdrop of the picturesque Costa del Sol. From the electrifying performances of The Blaze and Foals to the ethereal melodies of M83 and Belle & Sebastian, music lovers are in for an unforgettable experience.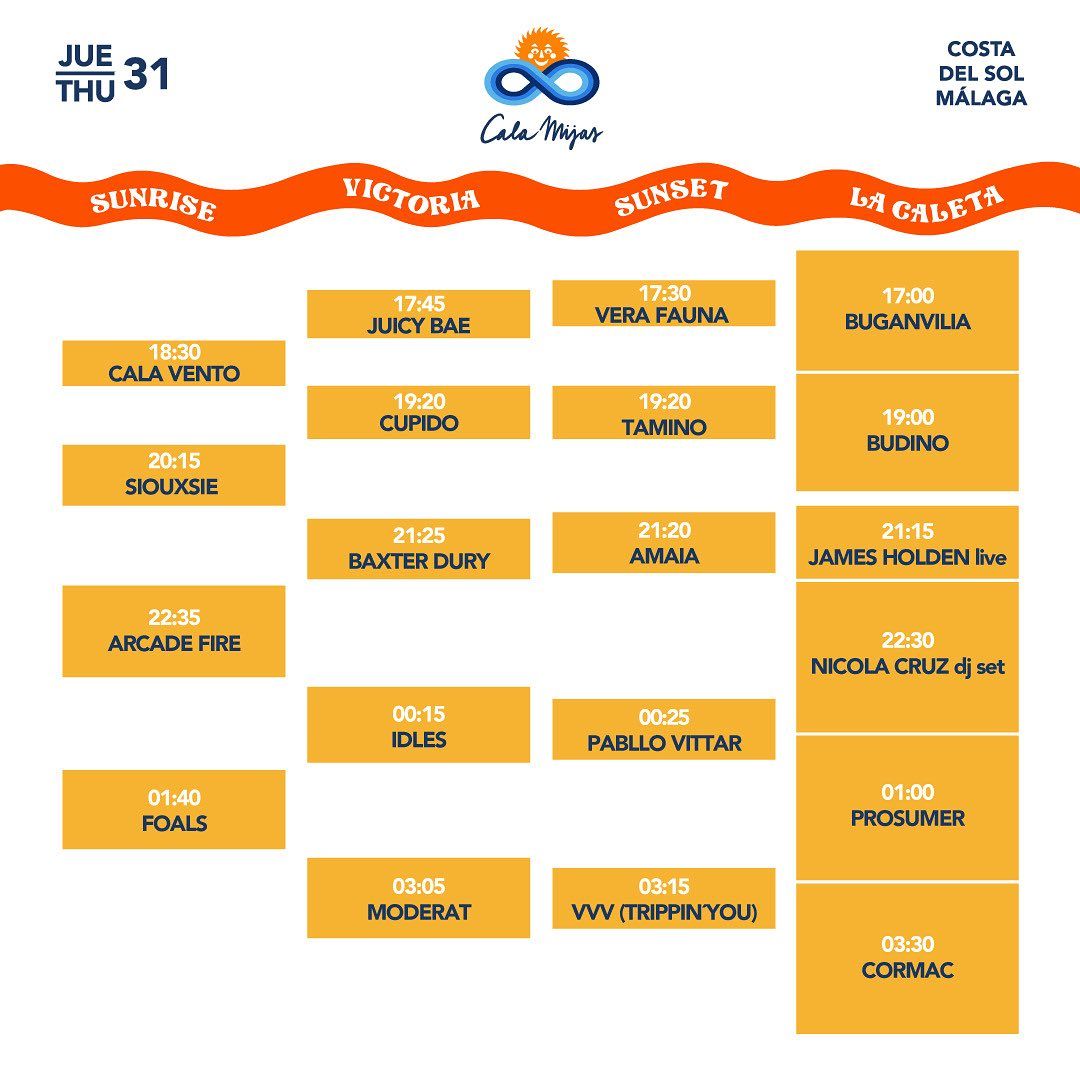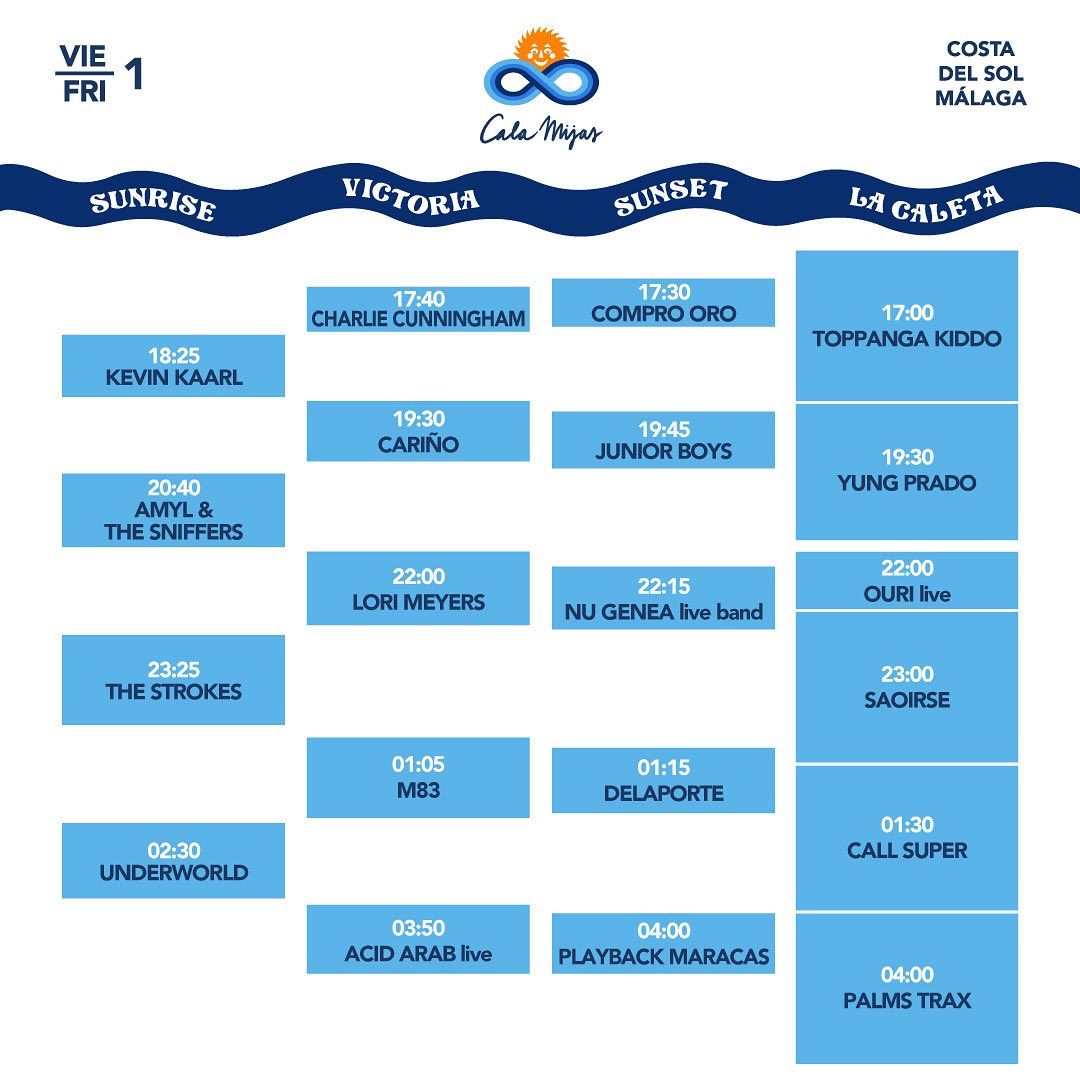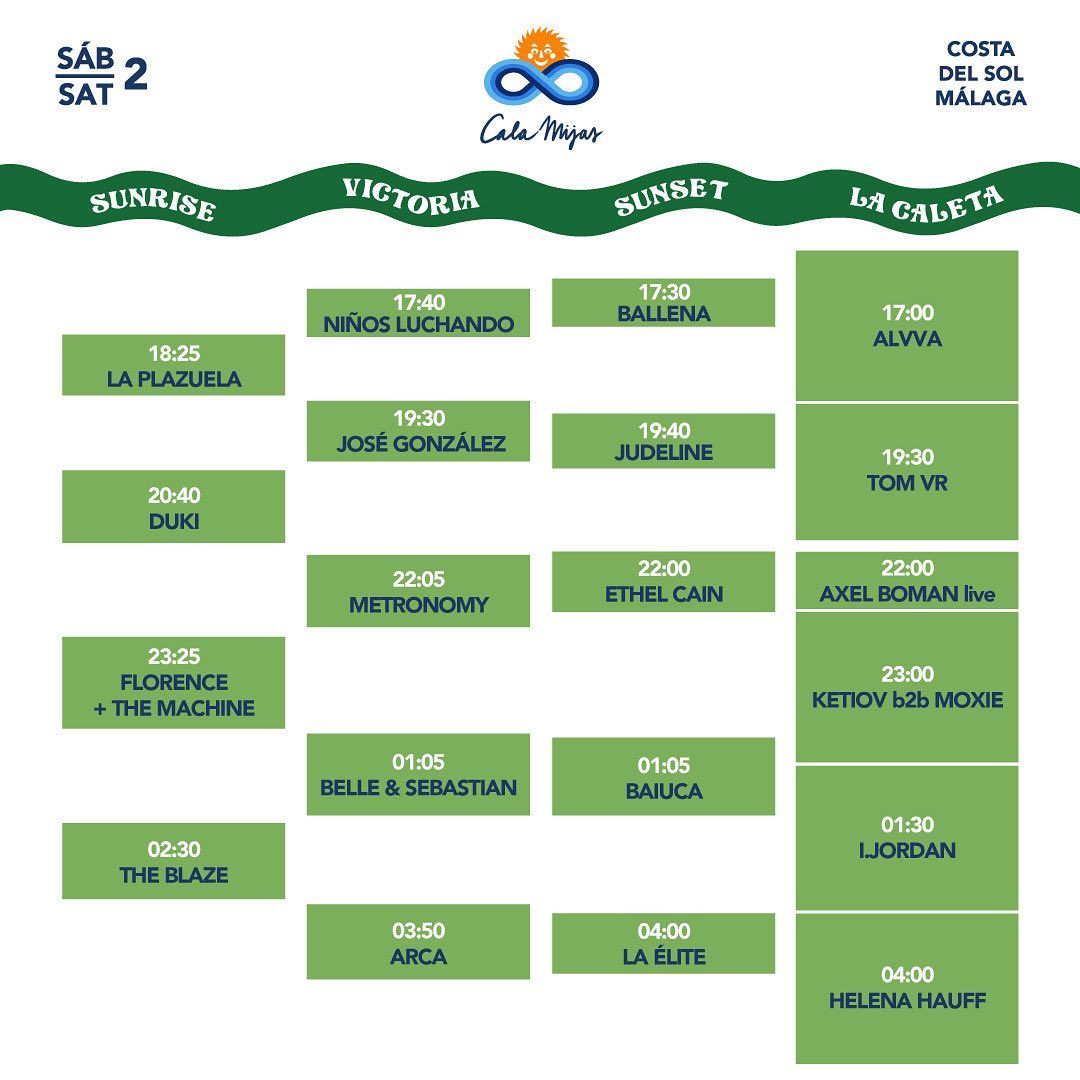 As the festival draws near, fans can now secure their spot in front of their favorite artists with the schedule in hand. So get ready to dance, sing, and revel in the Cala Mijas Festival 2023, where music and paradise unite.