The enchanting shores of Costa del Sol in Malaga are gearing up for a spectacular musical rendezvous as Cala Mijas Festival 2023 approaches. With the festival dates drawing near, organizers have now lifted the curtain on the much-anticipated festival map, providing attendees with a vivid glimpse into the immersive experience that awaits.
Against the backdrop of sun-kissed beaches and the azure Mediterranean Sea, the festival promises a star-studded lineup that includes the likes of Arcade Fire, Florence and The Machine, The Strokes, and The Blaze. Music lovers can also look forward to the sounds of Foals, Amyl & The Sniffers, Metronomy, Palms Trax, and more, creating an eclectic blend of melodies and rhythms.
The festival map, a visual masterpiece in itself, guides attendees through the enchanting venues where musical magic will come to life. From stages set against breathtaking coastal vistas to hidden nooks of artistic exploration, the map ensures that festival-goers can make the most of their experience.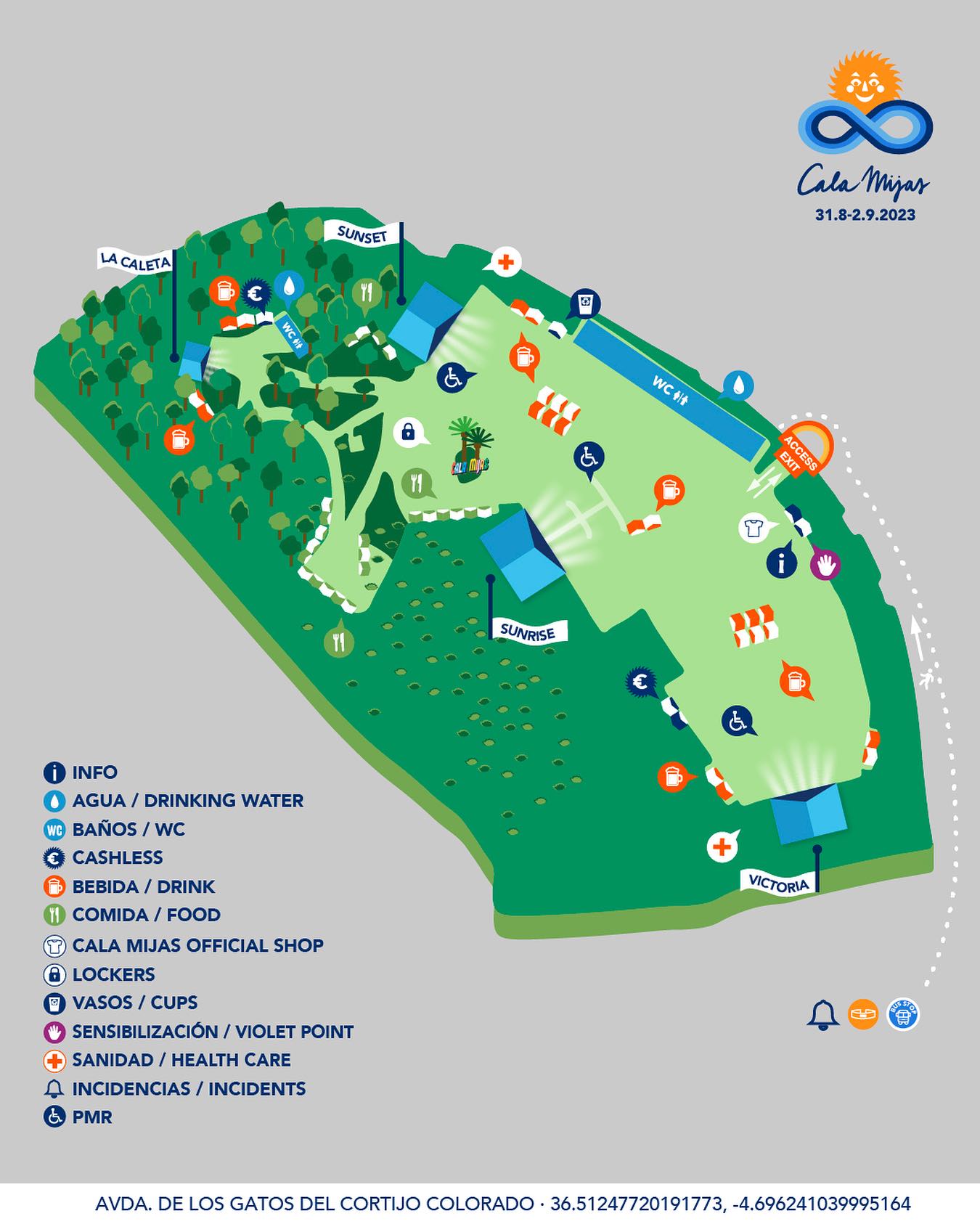 As the anticipation builds and the countdown to Cala Mijas Festival 2023 begins, the release of the festival map adds an extra layer of excitement, allowing attendees to chart their course through a weekend of music, memories, and seaside enchantment.