Get ready for the inaugural Cascade Equinox festival as they drop the highly anticipated set times for their 2023 debut. Located at the Deschutes County Fairgrounds in Redmond, OR, this festival promises to be an unforgettable experience for music lovers.
The diverse lineup, featuring artists like Pretty Lights, Goose, Big Wild, Phantogram, Emancipator, Opiuo, LP Giobbi, and Maddy O'Neal, is set to deliver an electrifying weekend of music and entertainment. With an array of genres and talents on display, festival-goers are in for a treat.
The release of the set times allows attendees to plan their musical journey, ensuring they don't miss their favorite acts and can explore new ones. From daytime performances under the open sky to late-night sets that will keep the party going, Cascade Equinox has something for everyone.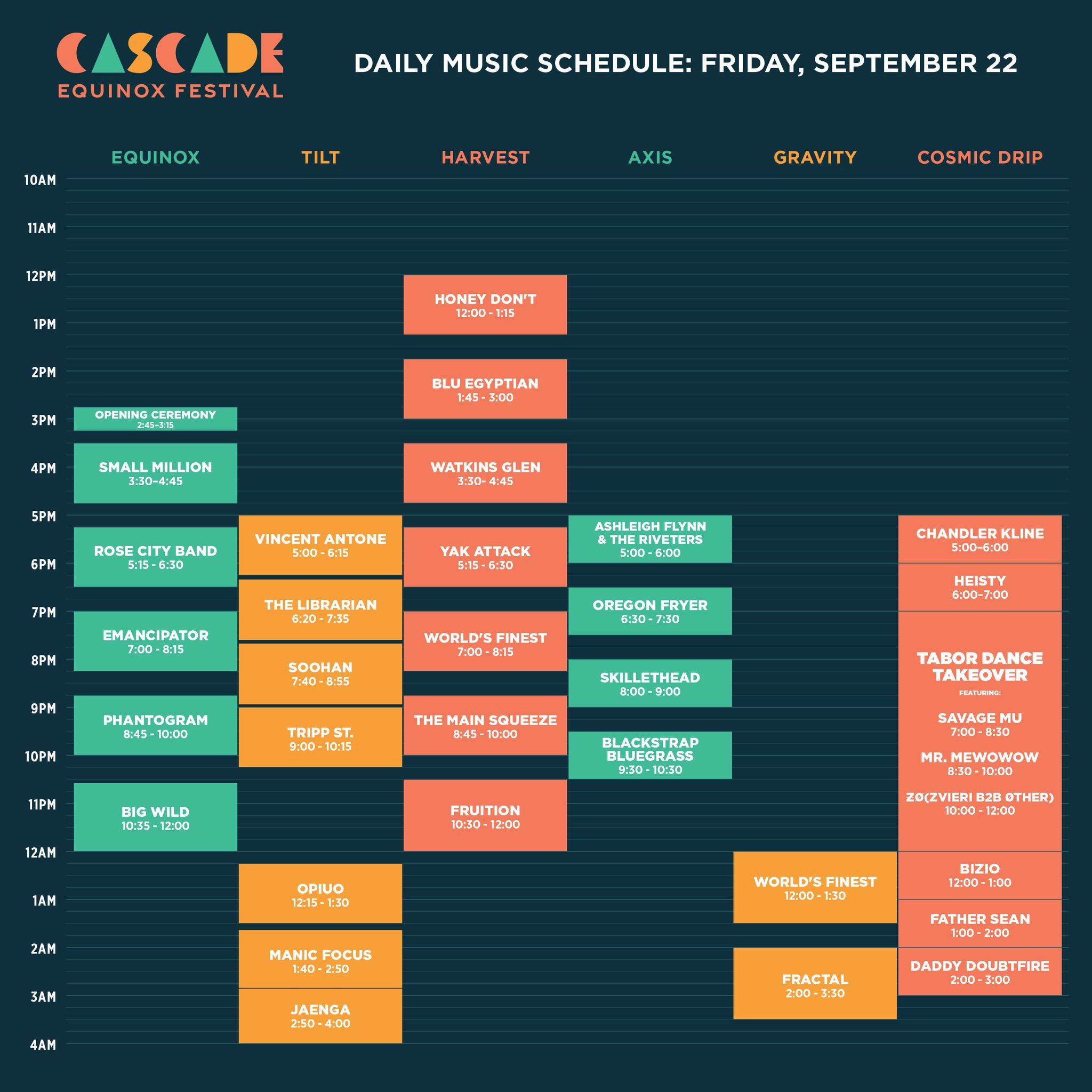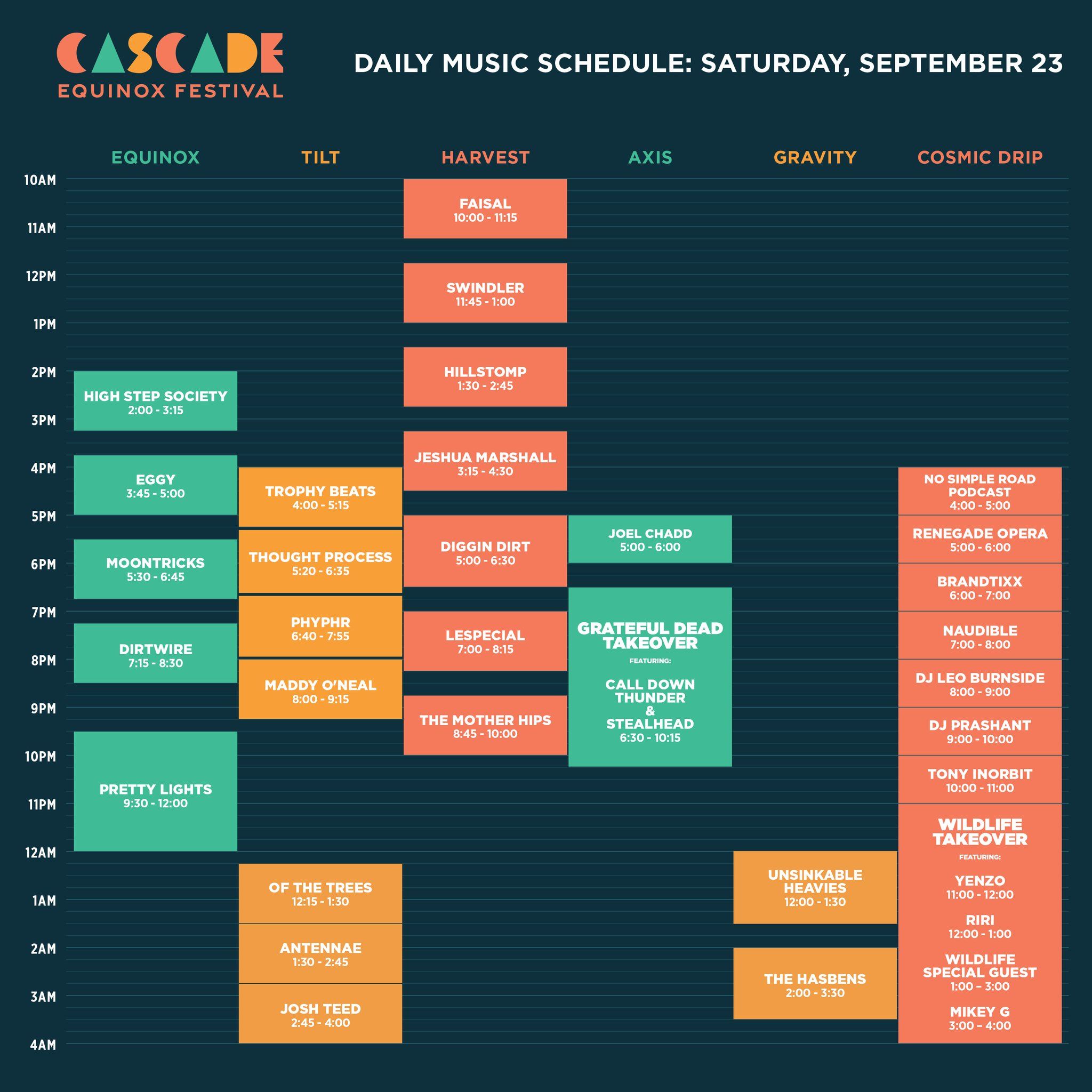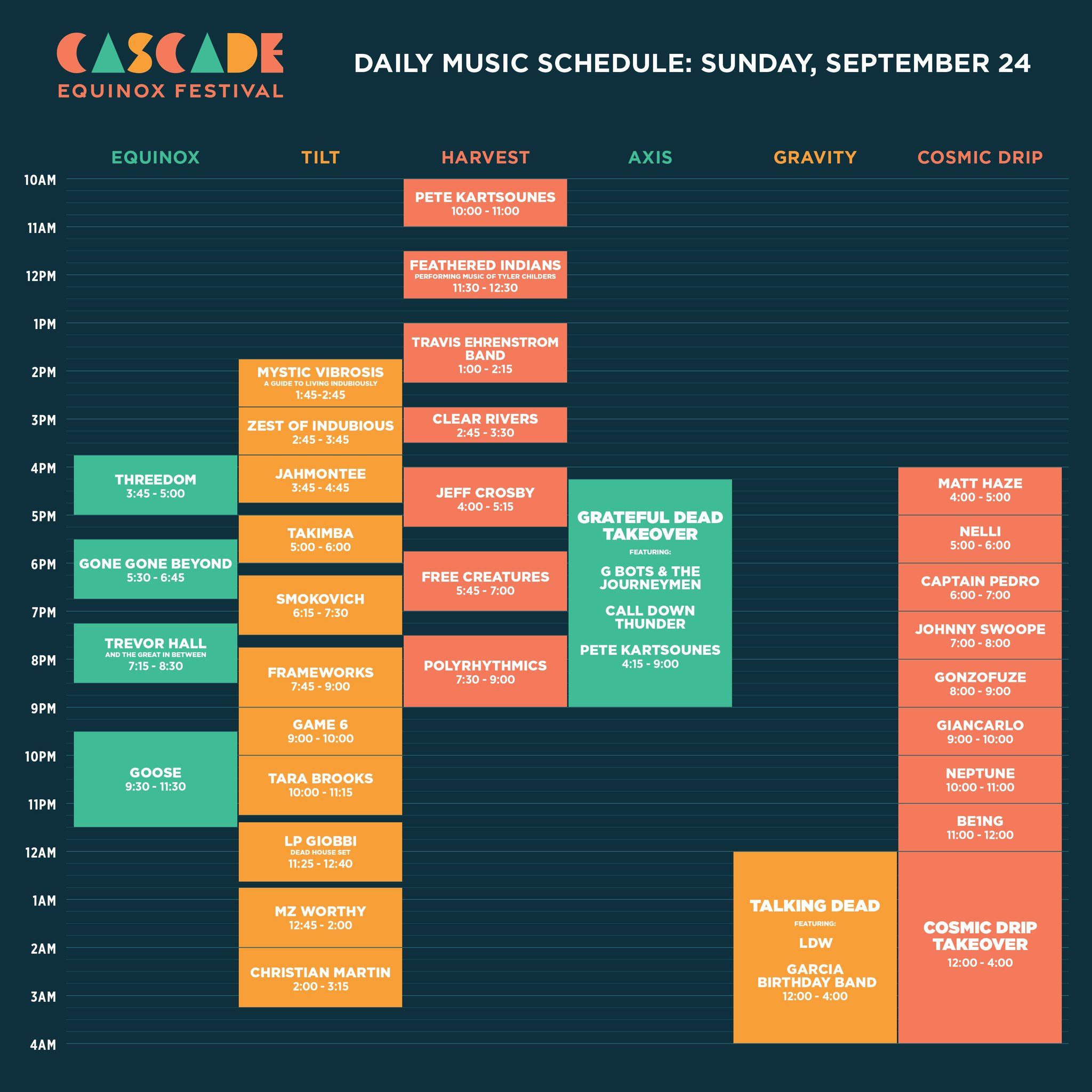 As the countdown to the festival begins, fans can now prepare for an epic weekend of live music, community, and unforgettable moments. With the set times in hand, the excitement is building for what promises to be a remarkable debut for Cascade Equinox. Don't miss out on this extraordinary musical experience from September 22nd to 24th, 2023.