The highly-anticipated moment has arrived for music enthusiasts as the Catbird Music Festival has just unveiled its meticulously crafted set times for the debut 2023 edition. With an air of excitement and reverence, attendees from near and far can now meticulously plan their musical pilgrimage to this esteemed two-day event, gracing the picturesque town of Bethel, New York, USA, on the hallowed dates of August 19th and 20th, 2023.
This year's lineup reads like a musical masterpiece, boasting acclaimed artists such as The Lumineers, Tyler Childers, The War on Drugs, Band of Horses, Trey Anastasio Band, Charley Crockett, and a treasure trove of other exceptional talents. The Catbird Music Festival is set to become a grand celebration of the very essence of music—a convergence of soul-stirring melodies and captivating performances.
As the festival grounds prepare to welcome a congregation of devoted music aficionados, the meticulously-crafted set times offer an opportunity for profound musical immersion and spiritual connection. Against the backdrop of Bethel's breathtaking landscape, each artist's performance is poised to become an unforgettable sonic experience that transcends time.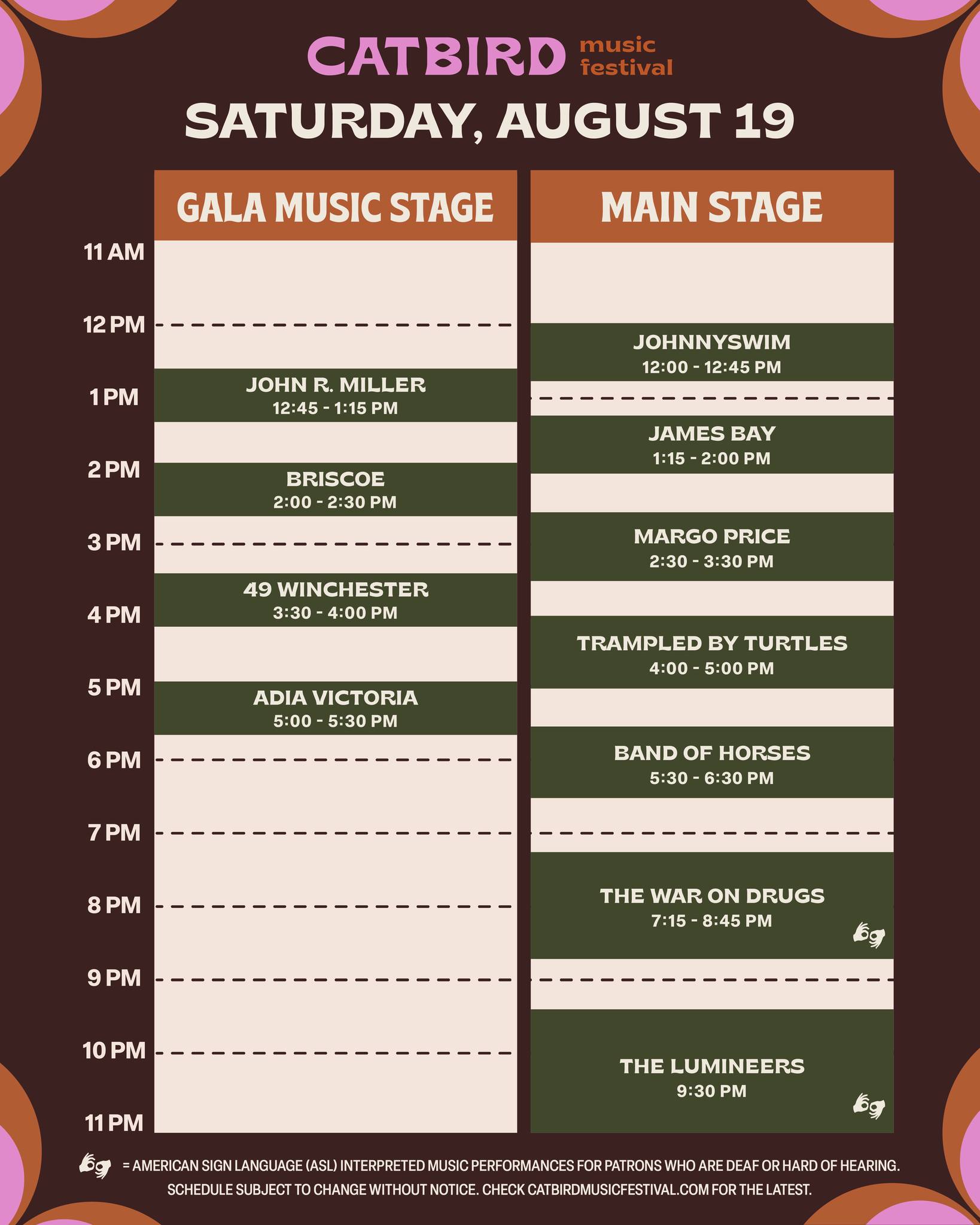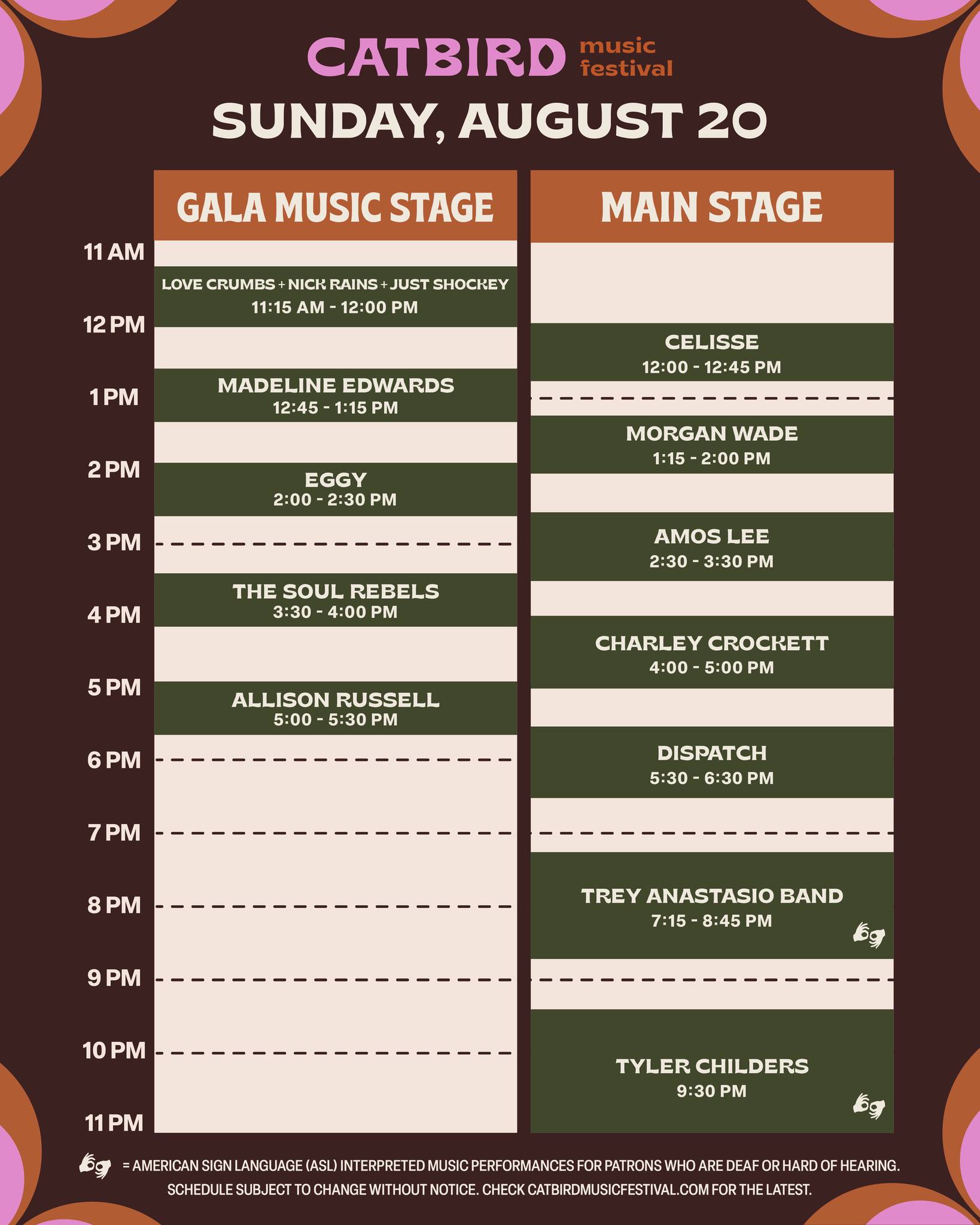 With tickets vanishing at an alarming pace, the gravity of the moment cannot be understated. The Catbird Music Festival 2023 promises to be an occasion of profound cultural significance, a sanctuary where souls commune through the universal language of music. Prepare to be immersed in the transformative power of live performances and indulge in a musical journey that will etch itself into the annals of your heart and soul.