The inaugural Clearly Music, Arts & Wellness Festival 2023 is set to make waves with a remarkable lineup of Australian talent, debuting in the scenic Kiama Showground on November 11, 2023. This all-age event, spanning across three stages, will feature an eclectic mix of live music performances, art exhibitions, and wellness activations.
Headlining the festival are some of Australia's most revered music talents. Xavier Rudd, a multi-talented singer-songwriter and instrumentalist, will enchant audiences alongside the ARIA-nominated surf and garage rock trio Skeggs. Critically acclaimed singer-songwriters Ruby Fields and Gretta Ray, as well as Illawarra's own Big Twisty & The Funknasty and Tyne-James Organ, will also take centre stage.
Clearly Music, Arts & Wellness Festival intends to serve as a creative hub for the Illawarra region, providing a platform for both emerging and established artists to connect and inspire. Besides the music, the festival will host the Clearer Workshop. Led by industry professionals, the workshop offers a unique opportunity for musicians, songwriters, rappers, producers, and DJs to gain industry knowledge and artist development advice.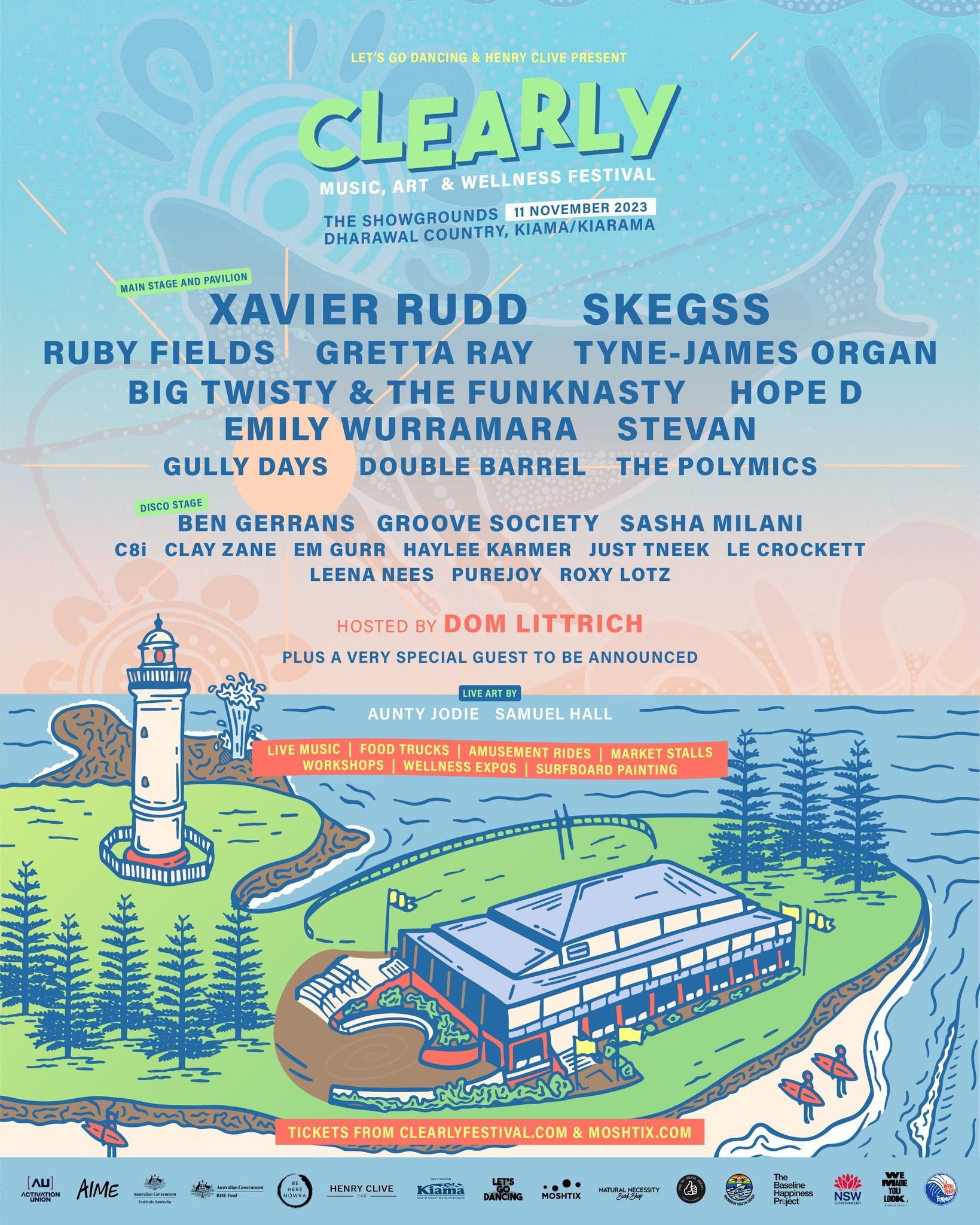 Mark your calendars: tickets go on sale on June 1, 2023, at 8:00 am. Celebrate the vibrant arts scene of Illawarra at the Clearly Music, Arts & Wellness Festival – a promising addition to Australia's festival calendar.