In an exciting update, Beyond The Valley 2015 has expanded its already stellar lineup with the addition of several new acts. Joining the highly anticipated festival, which will take place from 29th December, 2015 to 1st January, 2016 in Lardner, VIC, are Client Liaison, Skepta, Benson, Running Touch, and more.
With these new additions, the total number of artists performing at the festival has reached an impressive 64. This diverse lineup promises an unforgettable experience for attendees, with a mix of renowned international acts and talented local artists.
Client Liaison, known for their infectious blend of disco and pop, will bring their energetic live performance to the stage, captivating the audience with their signature retro-inspired sound. British rapper Skepta, hailed as one of the pioneers of grime music, will showcase his unparalleled lyrical prowess and electrifying stage presence.
Benson, a rising star in the Australian electronic music scene, will deliver his unique blend of house and techno beats, while Running Touch will captivate with his dynamic live show and infectious melodies. These talented artists, along with many others, will contribute to the vibrant atmosphere and musical diversity that Beyond The Valley is known for.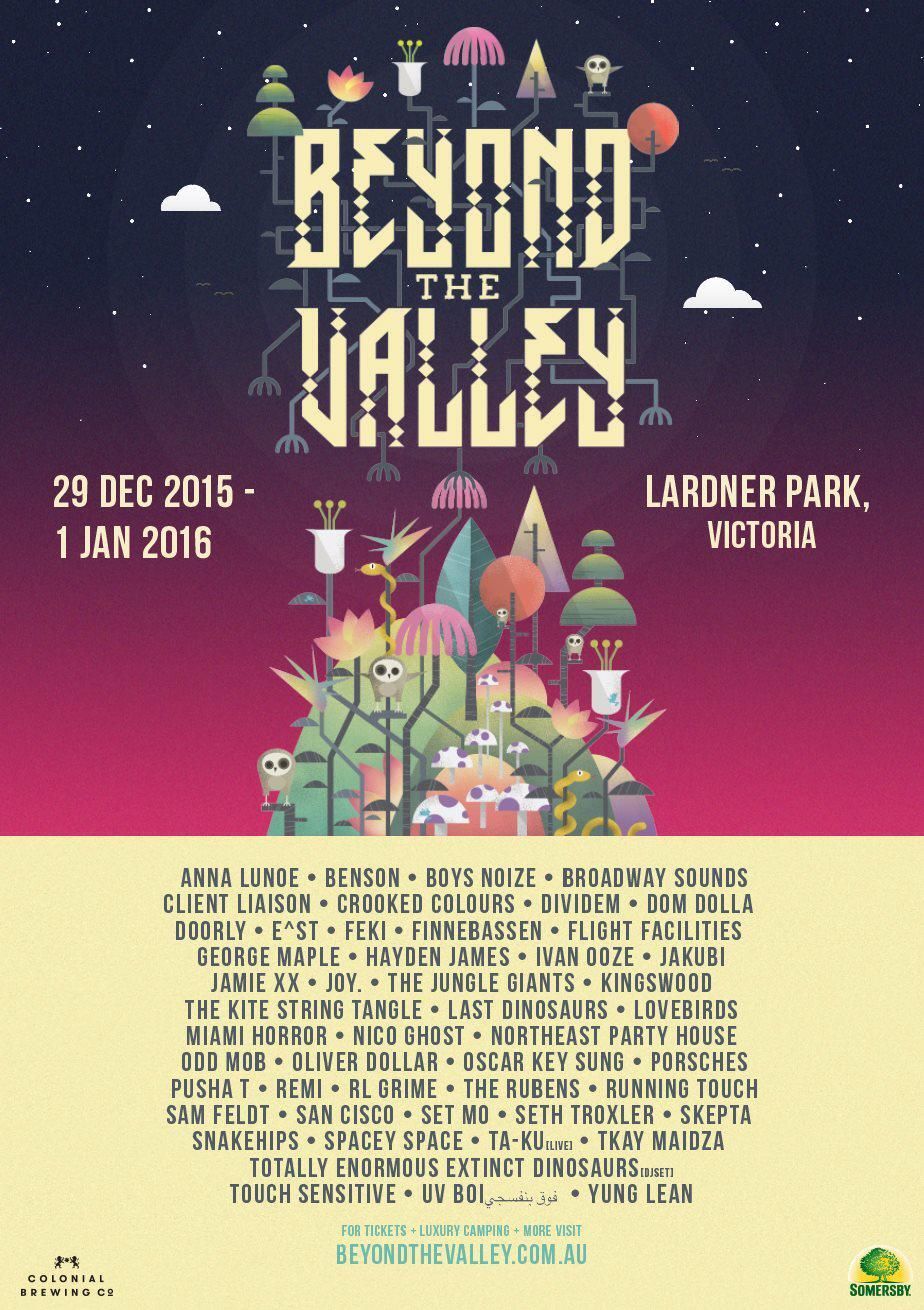 Organised by Untitled Group, Beyond The Valley continues to establish itself as one of Australia's premier music festivals, offering an incredible lineup and a picturesque location in Lardner, VIC. With the addition of these new acts, the anticipation for the festival is at an all-time high, and attendees can expect an unforgettable experience filled with incredible performances and memorable moments.