Aberdeen's highly anticipated Cultivate Festival 2023 Fall Edition is just around the corner, and festival-goers are in for a treat with the release of the official set times. Taking place on September 23rd and 24th at the picturesque Beach Esplanade, this year's lineup promises an unforgettable experience for music lovers.
The festival boasts a diverse lineup, featuring renowned artists like Ben Hemsley, D.O.D, Juicy Romance, and many more. With genres ranging from house to techno and everything in between, there's something for every electronic music enthusiast.
Now, with the release of the set times, attendees can plan their weekend accordingly, ensuring they don't miss out on their favourite acts and DJ sets. The festival organisers have carefully curated the schedule to provide a seamless flow of music and entertainment from start to finish.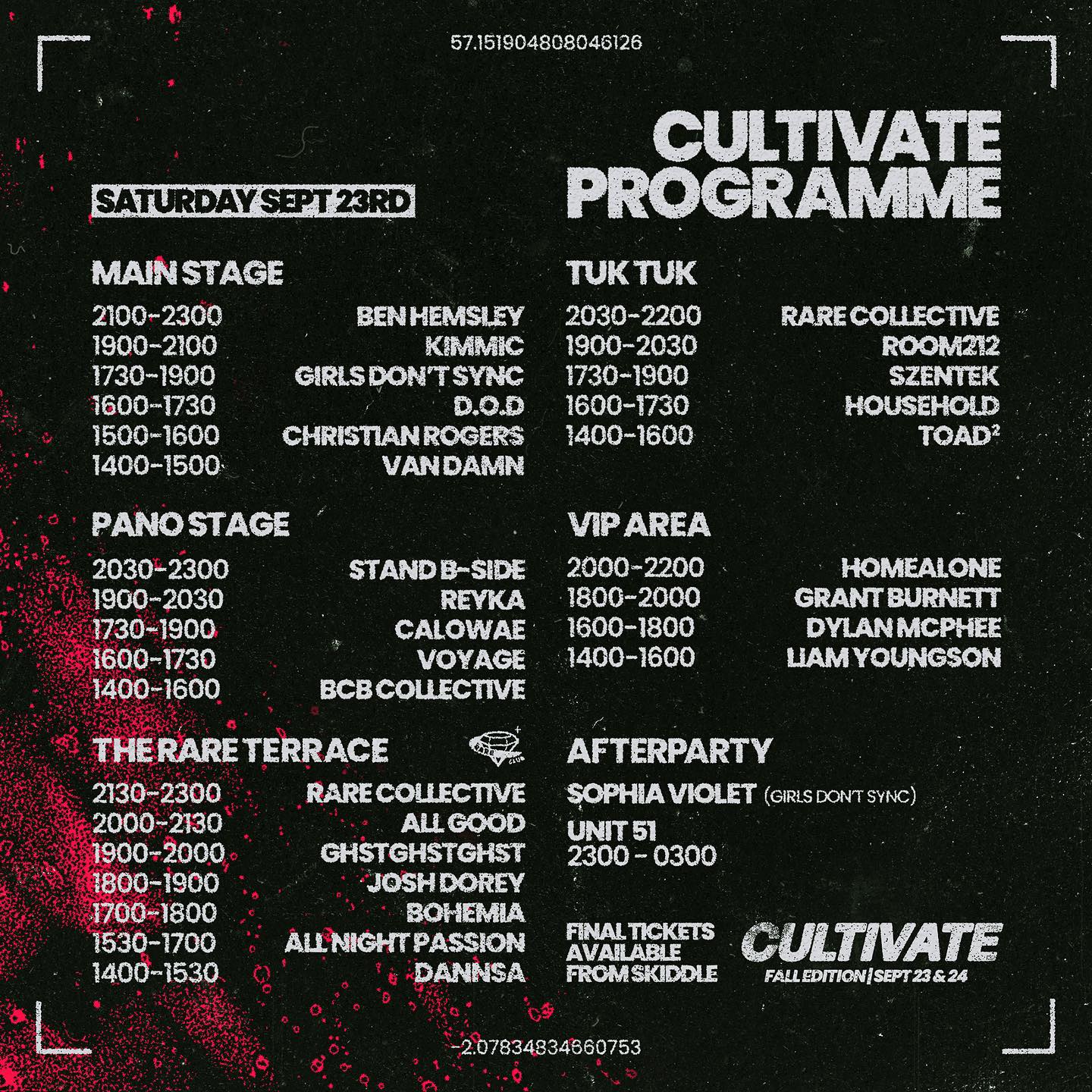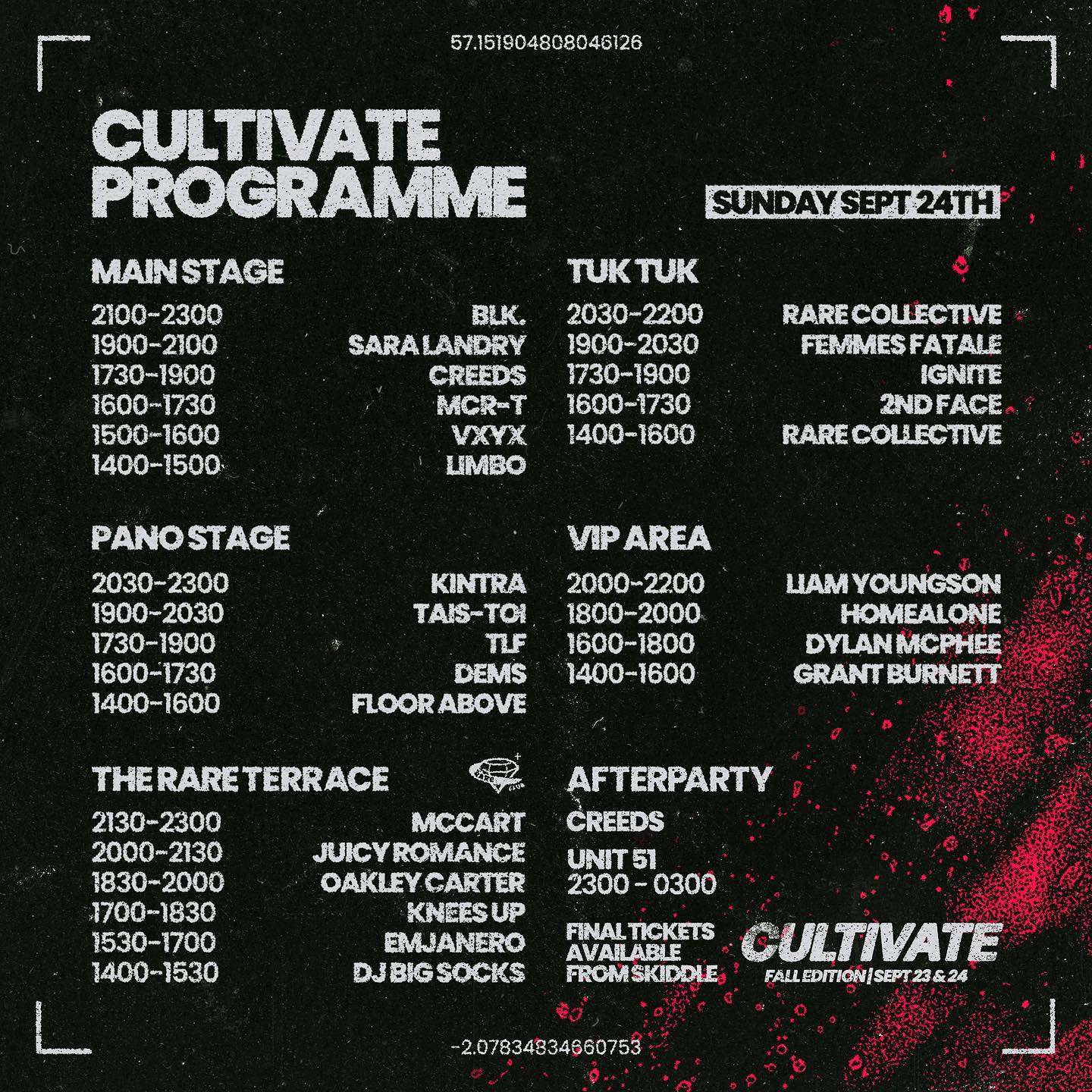 As the excitement builds, festival-goers can visit the Cultivate Festival website to view the set times and finalize their plans for the weekend. With just days to go until the event kicks off, anticipation is reaching fever pitch, and the countdown to an epic weekend of music, dancing, and community begins.