Prepare yourselves, because Day For It is back for round two in 2023, and it's ready to deliver a day of electrifying beats, dance-floor shakers, and unforgettable moments. Set to take place on October 1st at Summa House in Brisbane, Queensland, this event promises a musical journey like no other.
The lineup for Day For It 2023 is a testament to its commitment to providing top-notch electronic music experiences. Featuring artists like Odd Mob, Taiki Nulight, Noy, Romiindahouse, Scalymoth, Taleena, Taste Club DJs, Adiel Mora, Akimbo, Lurke, and Manson, this event is set to be a sonic adventure that will have dance enthusiasts counting down the days.
The beauty of Day For It lies not only in its lineup but in its dedication to creating an unforgettable atmosphere for music lovers. With tickets already on sale, it's time to secure your spot and get ready to dance, groove, and celebrate in the heart of Brisbane.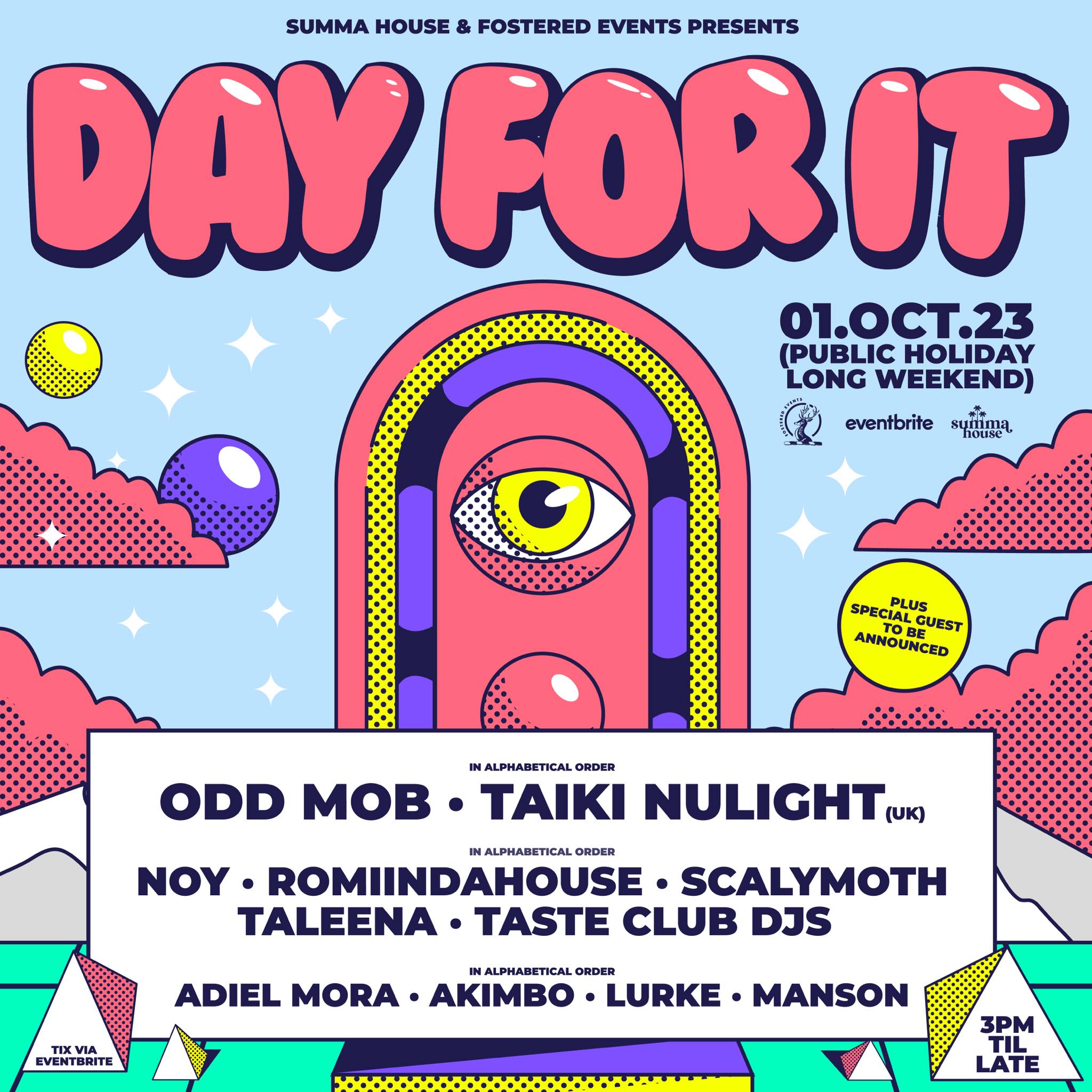 Don't miss out on the second Day For It Event of 2023. Get your tickets now and mark October 1st on your calendar for a day filled with musical magic at Summa House!