Excitement is building as Day Trip Festival 2023 gears up to take Townsville, QLD by storm on August 26th. With an electrifying lineup that includes Benee, DMA's, The Rubens, Bag Raiders, Pacific Avenue, and Very Casual DJs, attendees are in for a day of musical delight at Turf Club.
The anticipation has intensified as the festival organisers have now unveiled the highly anticipated set times. This revelation allows festival-goers to meticulously plan their journey through the diverse soundscape that awaits them.
From the infectious beats of Benee to the anthemic tunes of The Rubens, and the captivating performances by DMA's and Bag Raiders, the stage is set for an unforgettable day of music, camaraderie, and celebration.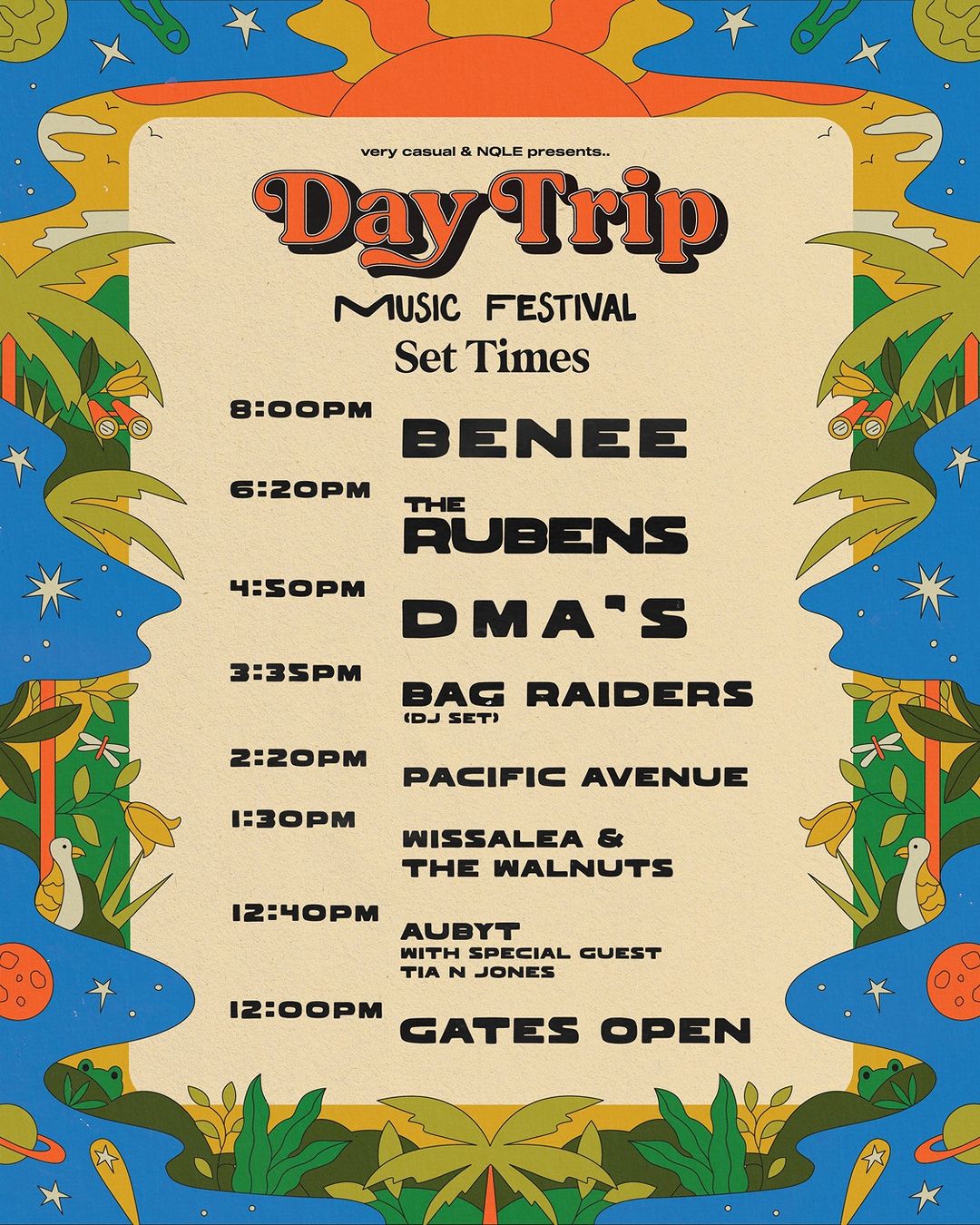 Don't miss out on this exceptional one-day music extravaganza that promises to be a highlight of the year. Grab your tickets, plan your schedule, and get ready for a musical journey like no other at Day Trip Festival 2023 in Townsville, QLD.