Strawberry Fields, the beloved music and arts festival, has just unveiled its first artist for the highly anticipated 2023 edition. Scottish DJ and producer Denis Sulta will grace the stage at the picturesque Murray River in Tocumwal, NSW, from 17th to 19th November 2023.
Known for his infectious energy and eclectic sound, Denis Sulta is set to captivate the festival-goers with his unique blend of house, techno, and disco. His dynamic sets and undeniable stage presence have made him a favorite among electronic music enthusiasts worldwide.
To secure a spot at Strawberry Fields, attendees participated in a ballot ticketing system. Tomorrow, on 29th June 2023, lucky recipients will receive emails with unique codes granting them the opportunity to purchase tickets. It's a first-come, first-served basis, so lucky recipients are encouraged to act swiftly to secure their place at this highly sought-after event.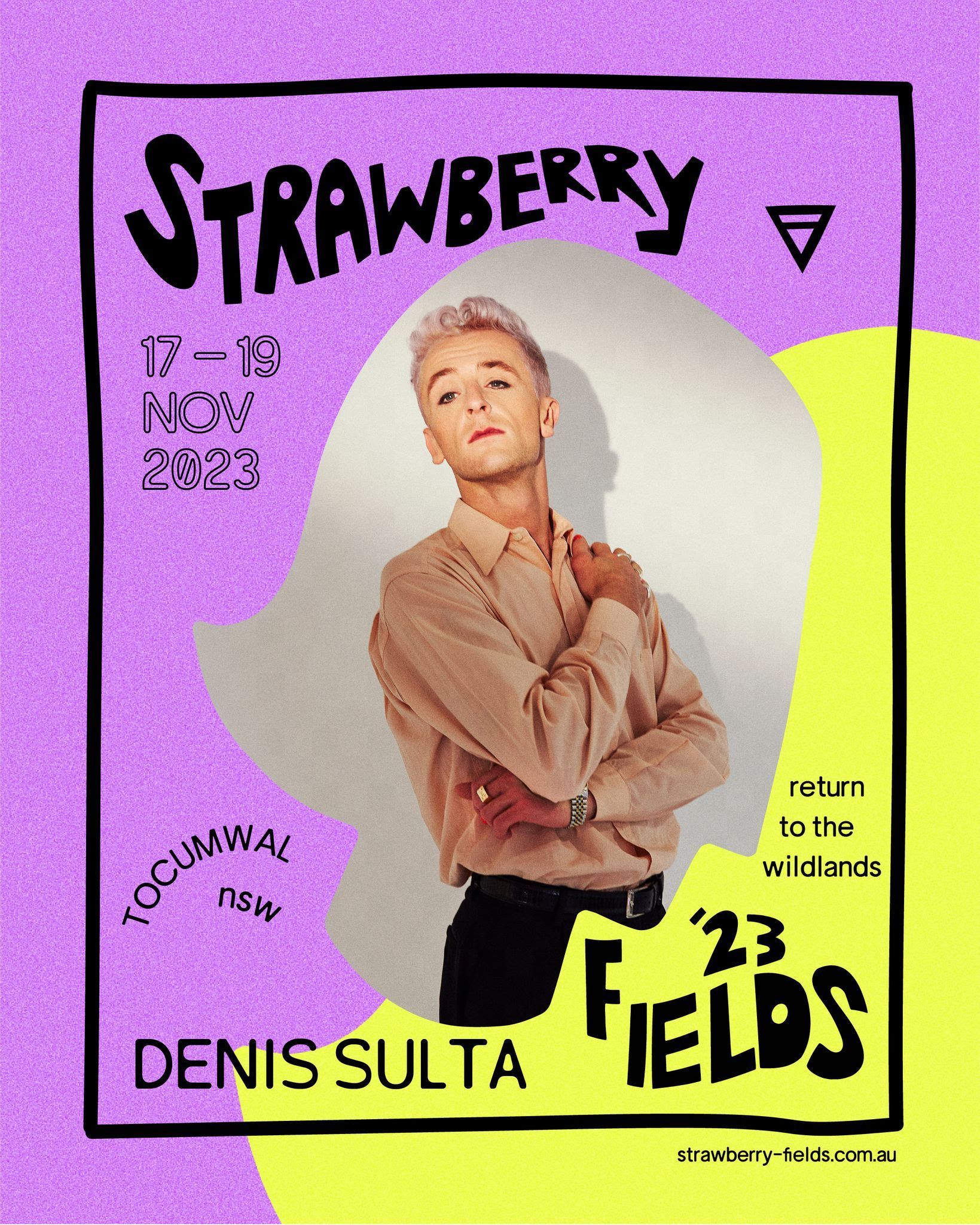 Strawberry Fields continues to be a highlight on the festival calendar, offering a transformative experience where music, nature, and creativity converge. Stay tuned for further updates and prepare to embark on a journey of sonic exploration and immersive art at Strawberry Fields 2023.