Wellington's highly anticipated High Tide 2023 festival just got even more exciting with the latest addition to its already stellar lineup. The organizers have revealed that Ekko & Sidetrack will be joining the ranks of talented artists set to grace the stage on November 4th, 2023, at McEwan Park.
High Tide has consistently delivered top-notch electronic music experiences to festival-goers, and this year promises to be no different. Ekko & Sidetrack, known for their dynamic and energetic performances, are set to elevate the festival atmosphere to new heights.
The duo's unique blend of drum and bass, along with their signature soundscapes, will offer festival attendees an unforgettable musical journey. Their addition to the lineup complements an already impressive roster of artists, including Jay1, Sammy Virji, Elipsa, Wax Mustang, Kah-Lo, Document One, Jaded, Keeno, Bontempo, and more.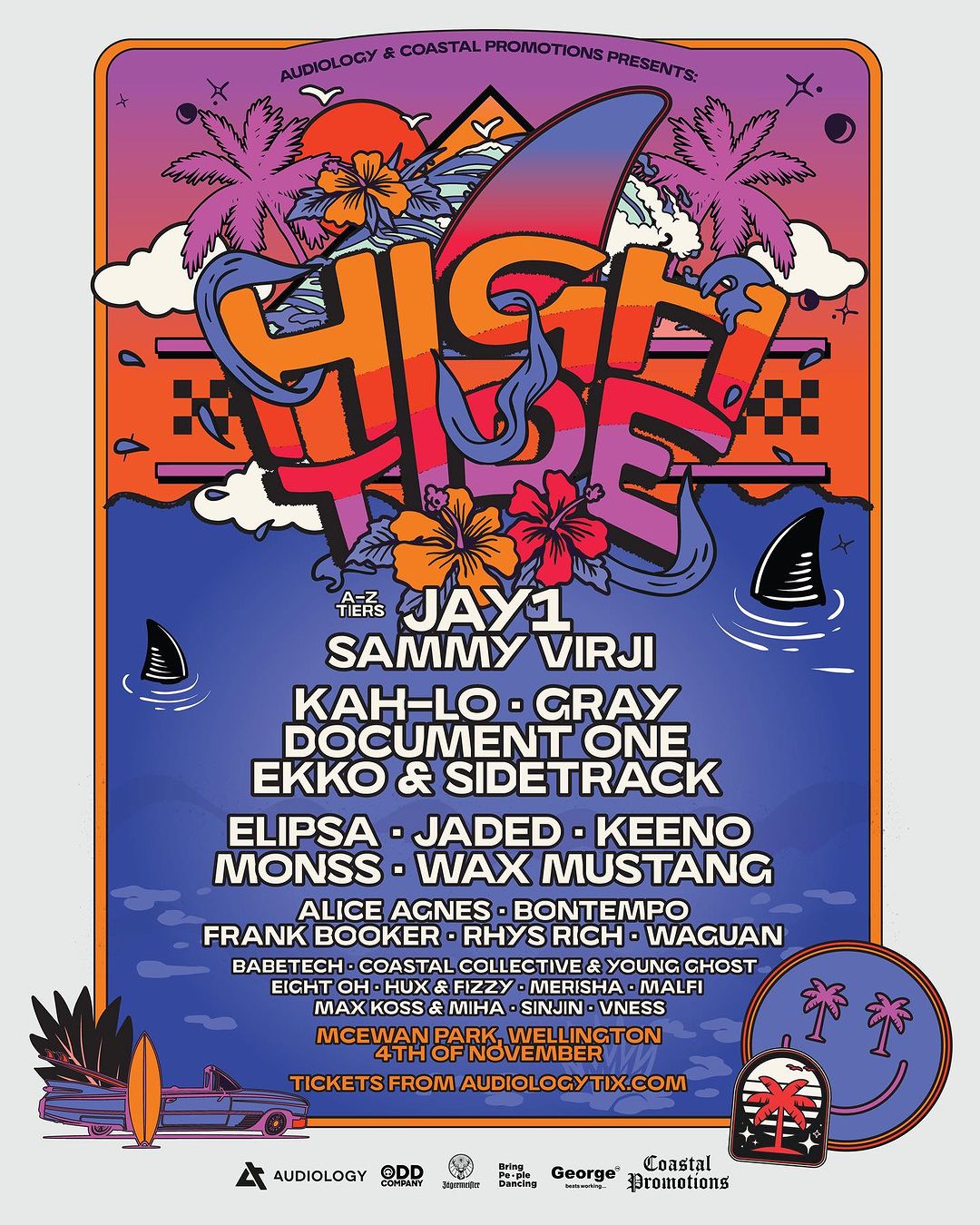 As final release tickets are now on sale for just $129, this is the perfect opportunity to secure your spot at High Tide 2023 and witness the magic unfold with Ekko & Sidetrack in the mix. Don't miss out on what promises to be a day of electrifying music, good vibes, and cherished memories. Grab your tickets and get ready to ride the High Tide!