Get ready to kick off 2024 with a bang as Field Day announces its impressive lineup, set to rock The Domain in Sydney on January 1st. This highly anticipated event promises a day of music, dancing, and celebration, featuring an array of top-tier artists that will keep the party vibes going strong.
Among the headliners are the acclaimed electronic music duo Rufus Du Sol and rising star Central Cee, ensuring a dynamic and diverse musical experience for festival-goers. The lineup boasts an impressive roster of talent, including Cassian, Claptone, Genesis Owusu, Mall Grab, Romy, Ross From Friends, Kinder, and Swim, among others, totaling 26 artists that will light up the stage.
Presale tickets for this must-attend event will be available starting August 21st at 1pm, giving fans the opportunity to secure their spot at one of the most exciting New Year's Day celebrations in Sydney. General ticket sales kick off on August 24th at 12pm, so mark your calendars and prepare for an unforgettable start to 2024.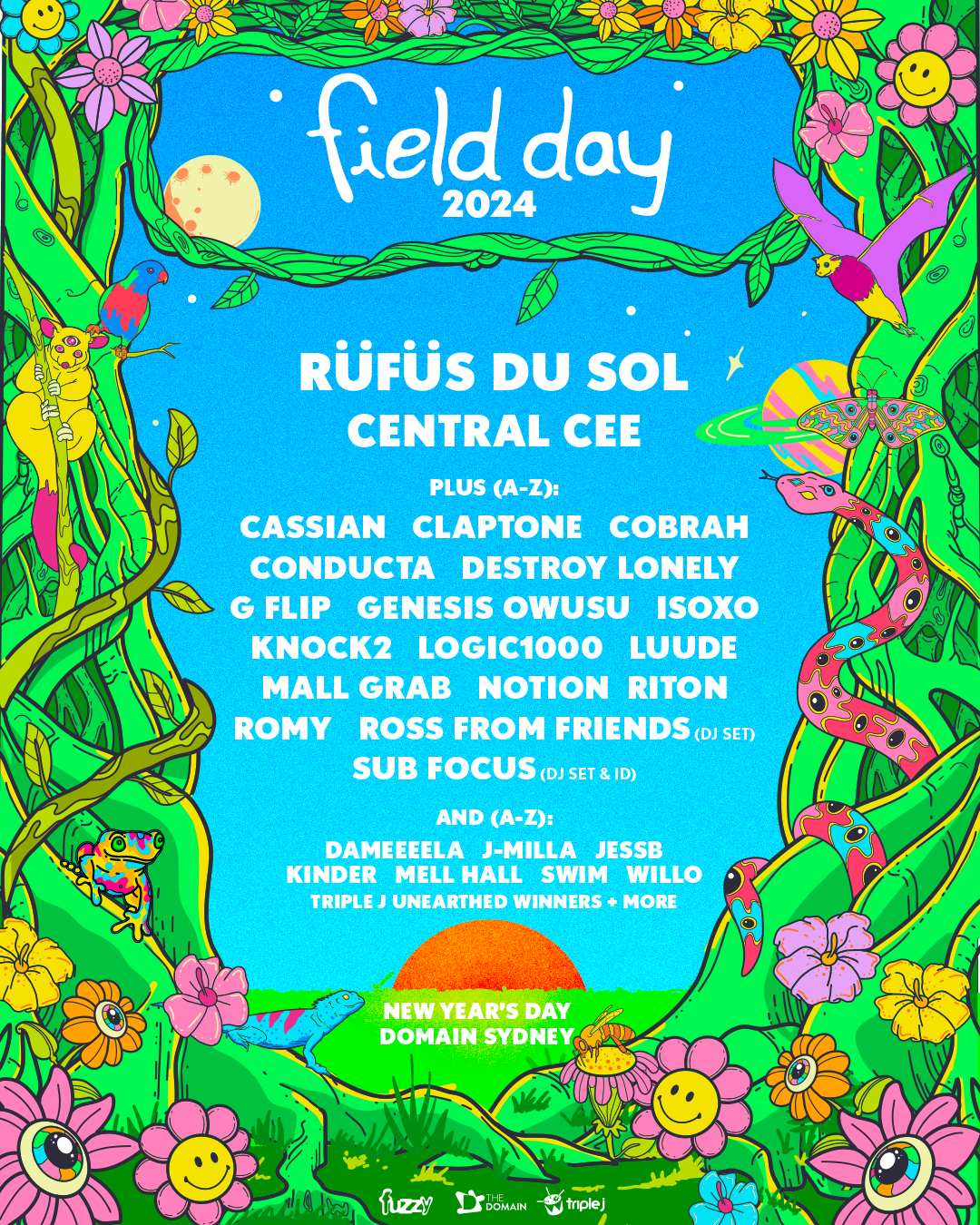 Field Day has consistently delivered incredible experiences, and this upcoming edition is shaping up to be no exception. With a lineup that spans genres and artists who know how to captivate a crowd, Field Day 2024 is destined to be a highlight on the festival calendar.