Yours & Owls Festival 2023 just turned up the excitement level by adding not one but two incredible acts to its already impressive lineup. Australian music enthusiasts are in for a treat as the festival welcomes the acclaimed electronic duo Flight Facilities and the electronic rock powerhouse Pendulum, both set to perform on Sunday, October 15, 2023, at the University of Wollongong.
Flight Facilities, known for their ARIA and AIR award-winning music, have consistently pushed the boundaries of electronic music, delivering unforgettable live experiences. Their Decades Mix series, which explores music from the 1970s to today, promises an eclectic and immersive journey for festival-goers.
On the other hand, Pendulum, one of the biggest electronic bands globally, returned from hiatus in 2021 with their EP "Elemental" and a new single, "Halo," featuring Matt Tuck from Bullet For My Valentine. Their three platinum albums and high-energy performances have solidified their status in the music world.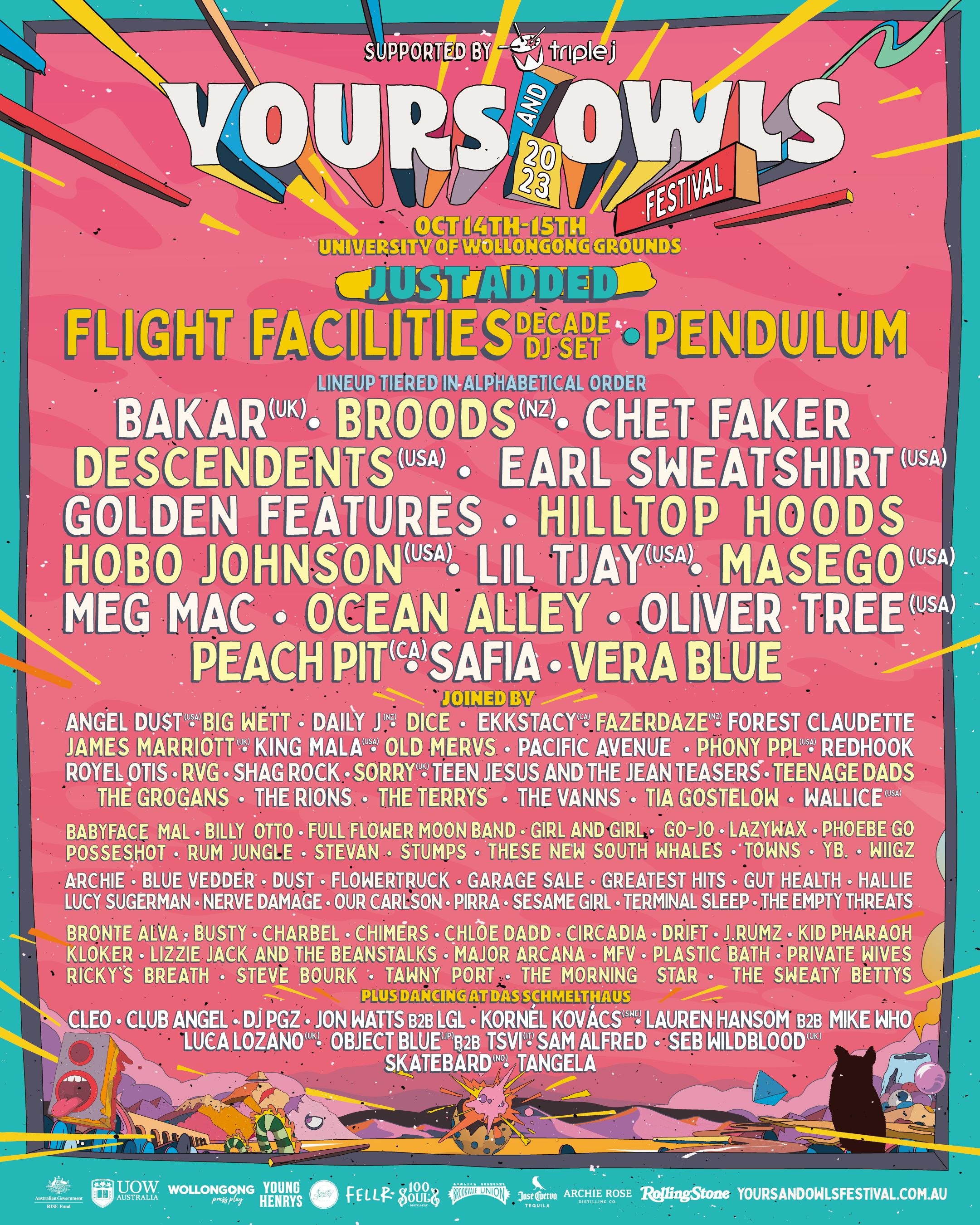 These two exceptional additions join an already star-studded lineup that includes Bakar, Chet Faker, Hilltop Hoods, Ocean Alley, and many more. Yours & Owls Festival 2023 is set to be a musical extravaganza that fans won't want to miss. Tickets are available via the link below, and the festival is ready to deliver unforgettable memories this October.