Australia's festival scene is set to ignite with a bang as HAYDAYS, the exciting new addition to the summer lineup, unveils its debut roster for 2023. Taking place against the stunning backdrop of Cornelian Bay in Hobart, Tasmania, from December 27th to 28th, this inaugural event promises an unforgettable experience for music lovers.
The lineup for HAYDAYS 2023 boasts an eclectic mix of established and emerging talent, ensuring there's something for every music enthusiast. Headlining the event is the British indie-rock sensation Foals, who will undoubtedly bring their electrifying stage presence to the shores of Tasmania. Joining them are electronic maestros Pnau and the enigmatic Sbtrkt, known for their genre-defying sounds.
Homegrown heroes The Jungle Giants and Genesis Owusu will showcase the diverse musical landscape of Australia, while artists like Cub Sport, Confidence Man, and Lastlings will keep the energy levels soaring. With an array of artists spanning different genres, from pop to indie to electronic, HAYDAYS is primed to be a melting pot of sonic exploration.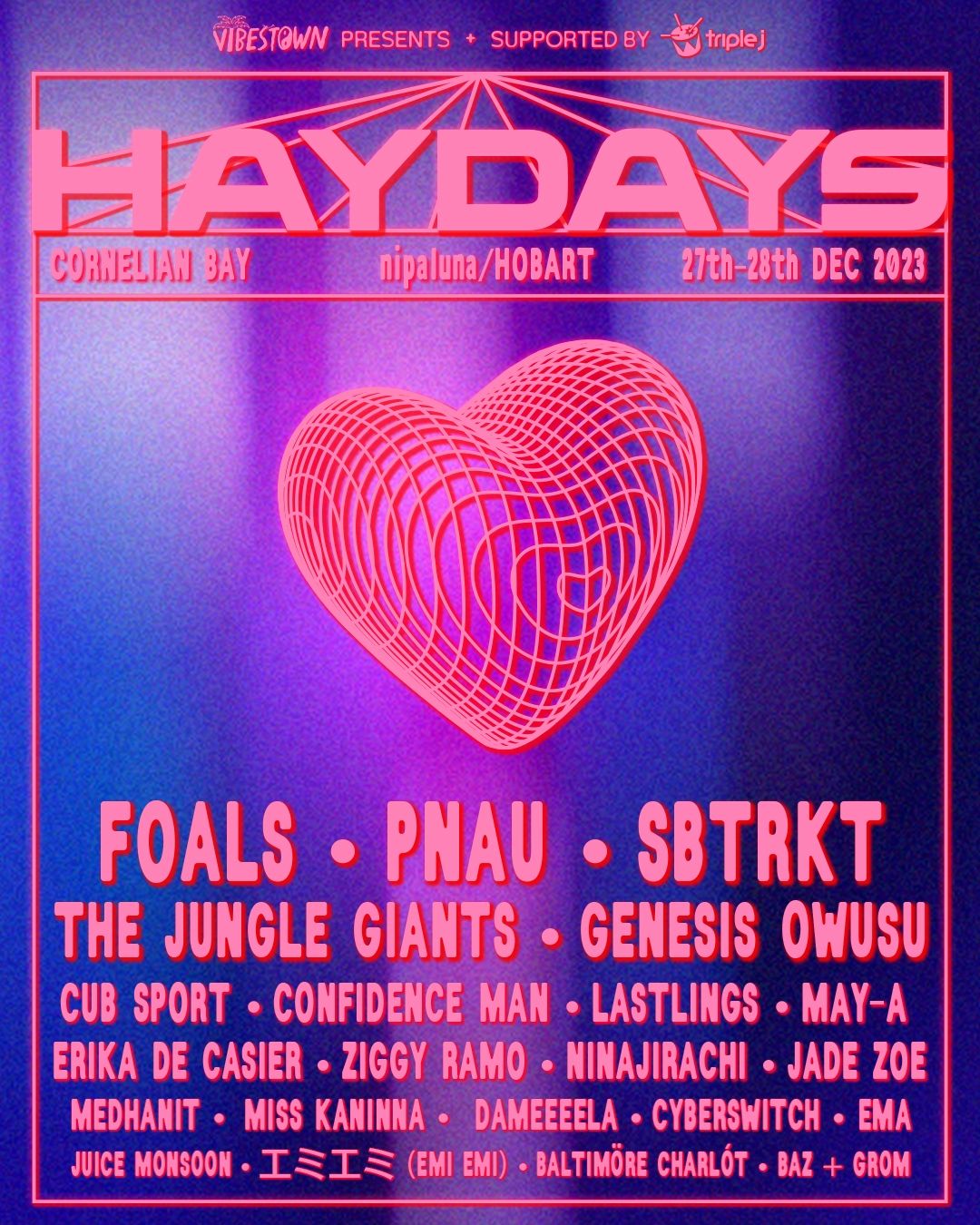 The picturesque location of Cornelian Bay, combined with this stellar lineup, is sure to make HAYDAYS a highlight of the summer festival season. Mark your calendars for September 14th, as presale tickets become available at 8 am, giving you the chance to secure your spot at this historic debut event. Prepare for two days of music, fun, and memories at HAYDAYS 2023, where the magic of live music meets the beauty of Tasmania's landscape.