Format Festival 2023 is gearing up to be an unforgettable experience, and now festival-goers can dive into the excitement even further with the release of the official festival map. From September 22nd to 24th, The Momentary in Bentonville, Arkansas, will transform into a music and arts haven featuring an impressive lineup of artists.
The festival map offers a detailed overview of the sprawling grounds, showcasing multiple stages, art installations, food vendors, and relaxation zones. Attendees can use it to plan their itinerary, ensuring they don't miss any of their favorite acts or art exhibits.
With headliners like LCD Soundsystem, Alanis Morissette, and Leon Bridges, Format Festival promises an eclectic mix of musical genres and an immersive art experience. Jamie xx, Little Simz, Tash Sultana, Bob Moses, Channel Tres, Green Velvet, Modest Mouse, and many others will also take the stage, making this festival a must-attend event for music enthusiasts.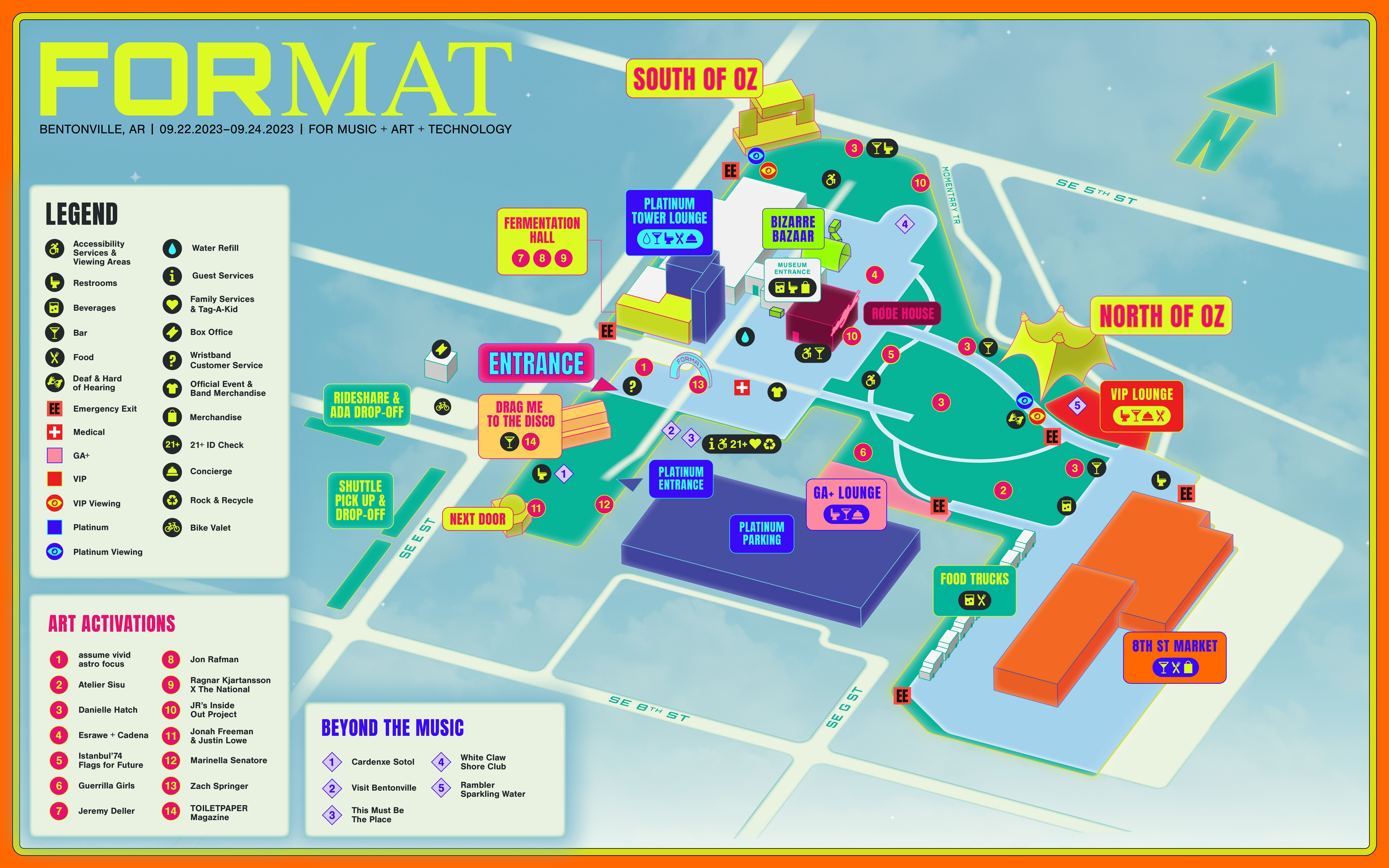 Prepare to navigate the festival grounds, discover hidden gems, and create lasting memories with the official Format Festival 2023 map in hand. As the countdown to September begins, excitement is building for what's sure to be an incredible weekend of music and art.