Prepare for an unforgettable journey into the heart of music and art as Pitch Music & Arts Festival announces its 2023 lineup. The Untitled Group confirms that the festival, set to take place in the picturesque Moyston, VIC from the 10th to the 14th of March, will feature an incredible array of 74 acts.
Headliners include the renowned DJ Heartstring, Ewan McVicar, Fatima Yamaha, FJAAK, Four Tet, Interplanetary Criminal, Jyoty, Juicy Romance, Kettama, Moderat, and Tinlicker, among others. Each of these talented artists will bring their unique sounds and energy to the festival, contributing to an immersive, transformative experience that Pitch Music & Arts is known for.
In a fresh approach to ticketing, the festival will be implementing a ballot system this year. The first round of tickets will be available from the 3rd of November at 12 pm, with a second round following on the 8th of November at the same time.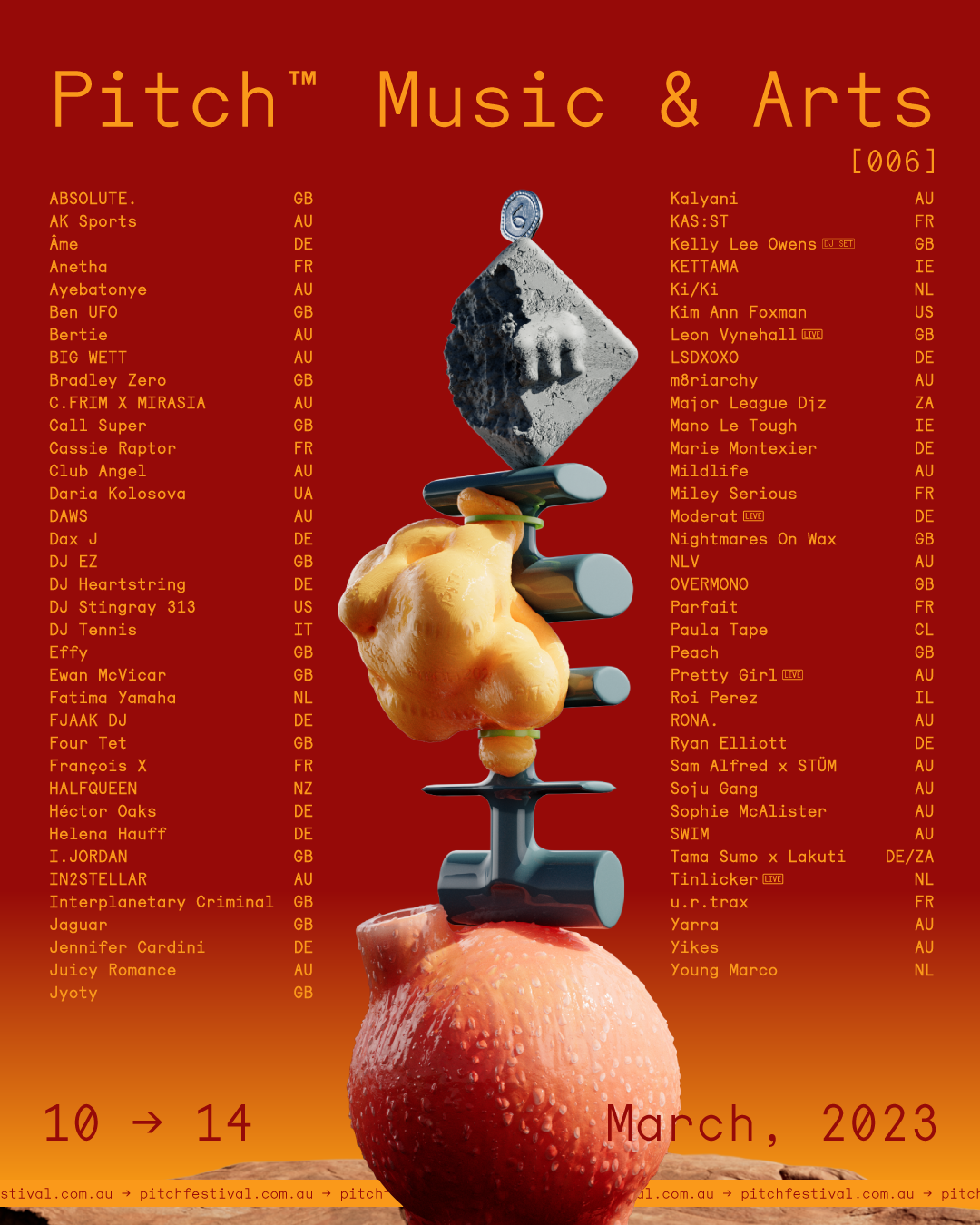 Mark your calendars, register for the ticket ballot, and get ready for a festival experience like no other. With such an eclectic lineup, Pitch Music & Arts Festival 2023 promises to be a high point of next year's festival calendar.