Wellington's vibrant music scene is about to experience a tidal wave of excitement as High Tide Festival announces its eagerly anticipated lineup for 2023. Set to take place on November 4th at the picturesque McEwan Park, this year's event promises to be an unmissable celebration of music and community.
Headlining the festival is the UK's own Sammy Virji, renowned for his dynamic blend of bass-heavy beats and infectious energy. Joining him are international stars like Kah-Lo and Jaded, alongside a lineup of local talents including Elipsa, Keeno, and Wax Mustang. High Tide 2023 is shaping up to be a melting pot of genres, from bass to house to drum and bass, ensuring there's something for every music enthusiast.
The festival's organisers are dedicated to creating an immersive experience that goes beyond the music, with McEwan Park's stunning waterfront backdrop providing the perfect setting for a day of dancing, connecting, and enjoying life's simple pleasures. Presale tickets are set to go live on September 6th at 6pm, offering eager fans the chance to secure their spot at one of Wellington's most anticipated music events of the year.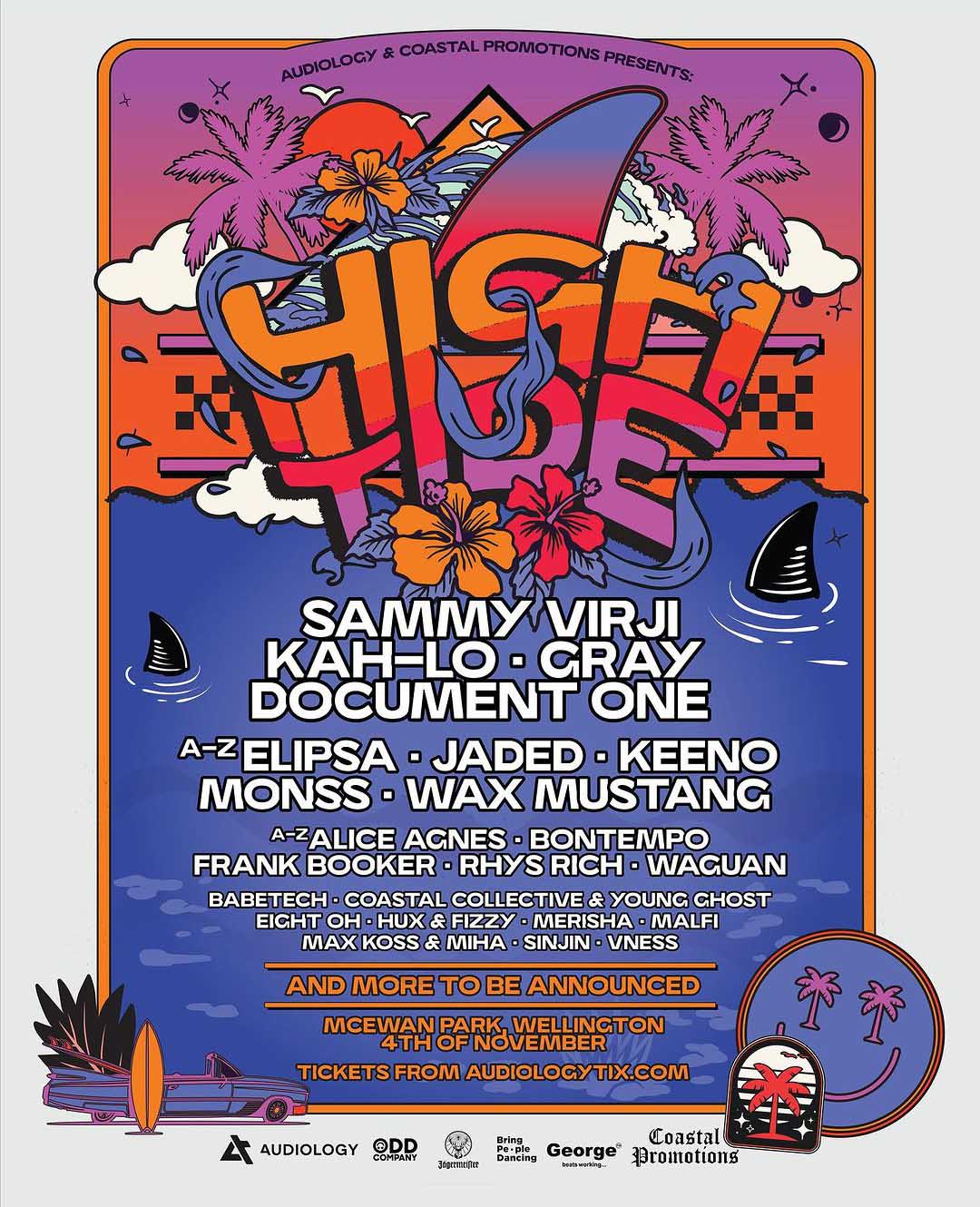 As the High Tide rises on November 4th, the festival's dynamic lineup promises to set the stage for an unforgettable day of music, unity, and good vibes. Stay tuned for more updates and join the community in counting down the days to High Tide 2023!