Sydney's Factory Theatre is set to come alive with a symphony of sounds as ICEBREAKER Festival 2023 prepares to kick off. With the highly anticipated event just around the corner on August 20th, music enthusiasts are in for an unforgettable day of live performances, and now, the excitement grows as the festival unveils its long-awaited set times.
Featuring a dynamic lineup that includes Tyne-James Organ, Annie Hamilton, Death By Denim, Rum Jungle, Dear Sunday, Mitch Santiago, Ra Ra Viper, Taj Ralph, and more, the festival is a celebration of emerging and established talent across genres. With a total of 26 artists taking the stage, attendees can curate their own musical journey.
The release of the set times allows festival-goers to plan their day down to the minute, ensuring they don't miss a single beat. From indie melodies to vibrant rock, the Factory Theatre will be alive with the spirit of music, and attendees can expect to be swept away by the diverse array of performances.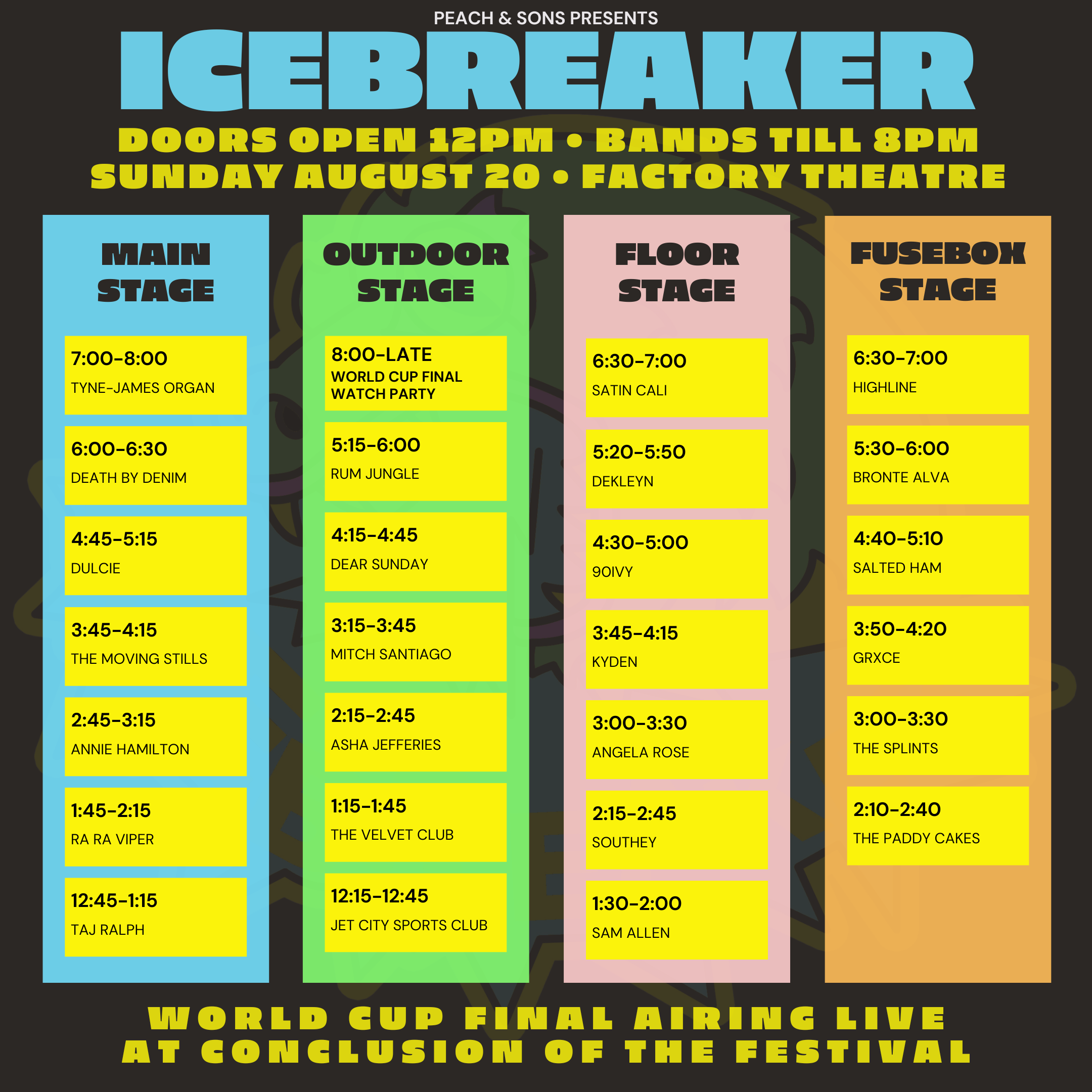 As the countdown to ICEBREAKER Festival 2023 continues, the unveiling of the set times brings the event one step closer, promising a day filled with captivating performances, new discoveries, and shared musical moments.