ICEBREAKER Festival, set to take place on August 20th, 2023, at the Factory Theatre in Sydney, just got even more exciting with the addition of eight new artists to its already impressive lineup. The festival has been making waves in the music scene, and fans are eagerly anticipating the experience it promises to deliver.
Among the newly announced artists are the talented Australian indie-pop band Dulcie, the dynamic duo Dekleyn, and the soulful sounds of Satin Cali. The lineup also includes The Velvet Club, Grxce, Jet City Sports Club, Kyden, and Sam Allen, all bringing their unique styles and energy to the stage.
ICEBREAKER Festival aims to showcase the best emerging artists alongside established acts, and with the addition of these eight talented performers, attendees can expect an unforgettable day of live music and entertainment.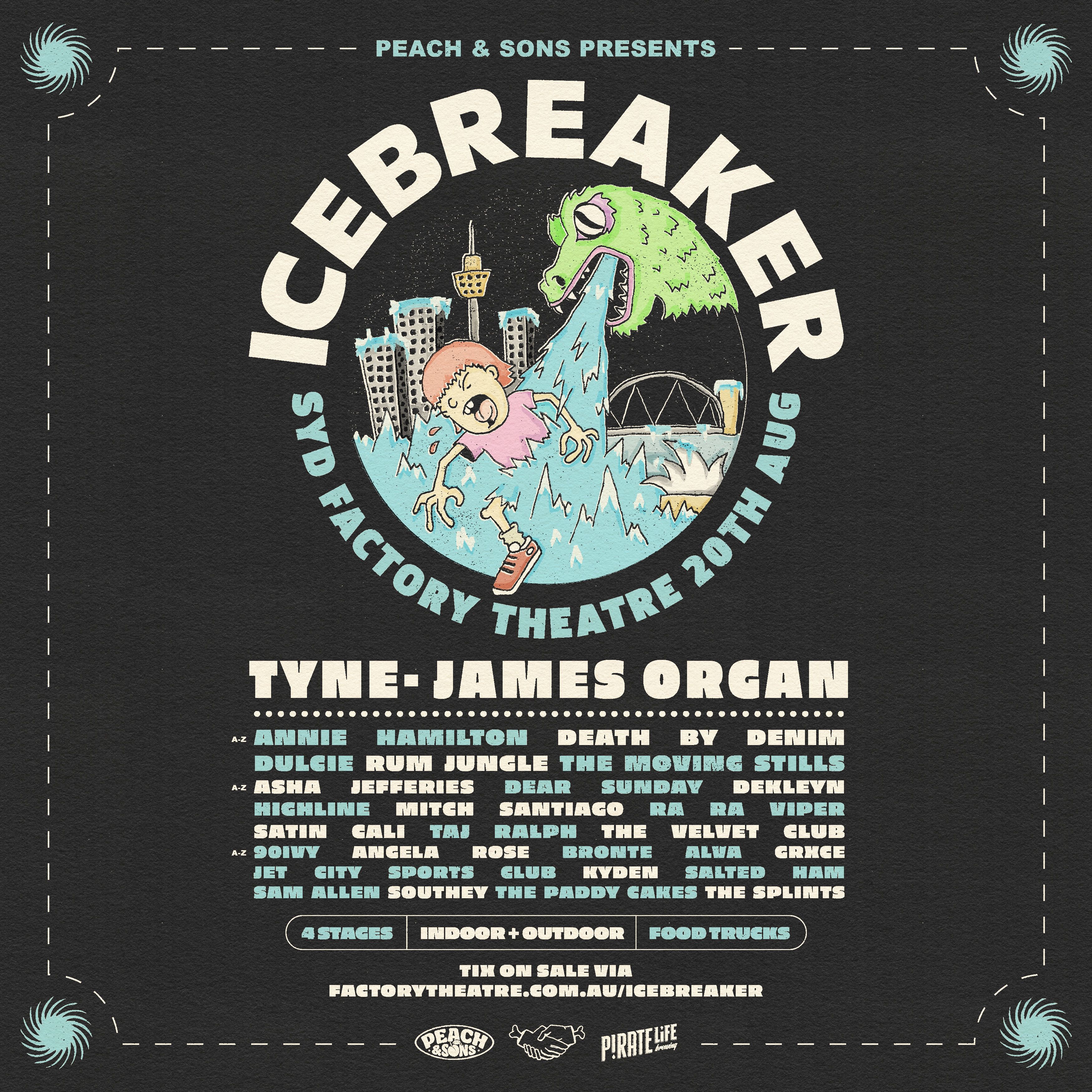 Tickets for the festival are currently on sale, with the 2nd Release GA Tickets priced at $80. Fans are encouraged to secure their spot early to avoid missing out on this incredible event. ICEBREAKER Festival promises to be a celebration of music, community, and discovery, and with the new lineup additions, it's shaping up to be an experience like no other.