Mode Festival is gearing up for its highly anticipated 2023 edition, set to take place on October 14th at the picturesque Cockatoo Island. The festival has just announced an impressive lineup that promises to deliver an unforgettable experience for electronic music enthusiasts.
Headlining the event will be renowned artists such as Adi Toohey, Guy Contact, Hiroko Yamamura, jamesjamesjames, Jensen Interceptor, Simon Caldwell, Surgeon, SPFDJ, and object blue. With a diverse mix of talent spanning various genres and styles, Mode Festival is set to showcase the best of the electronic music scene.
One exciting development for this year's festival is the partnership with Resident Advisor, a leading platform for electronic music. In collaboration with Resident Advisor, Mode Festival will introduce a brand new open-air stage, adding another dimension to the already vibrant atmosphere.
With a total of 27 artists confirmed, Mode Festival 2023 is shaping up to be an immersive journey into the world of electronic music. Attendees can expect an eclectic lineup that caters to different tastes and provides a platform for both established and emerging talents.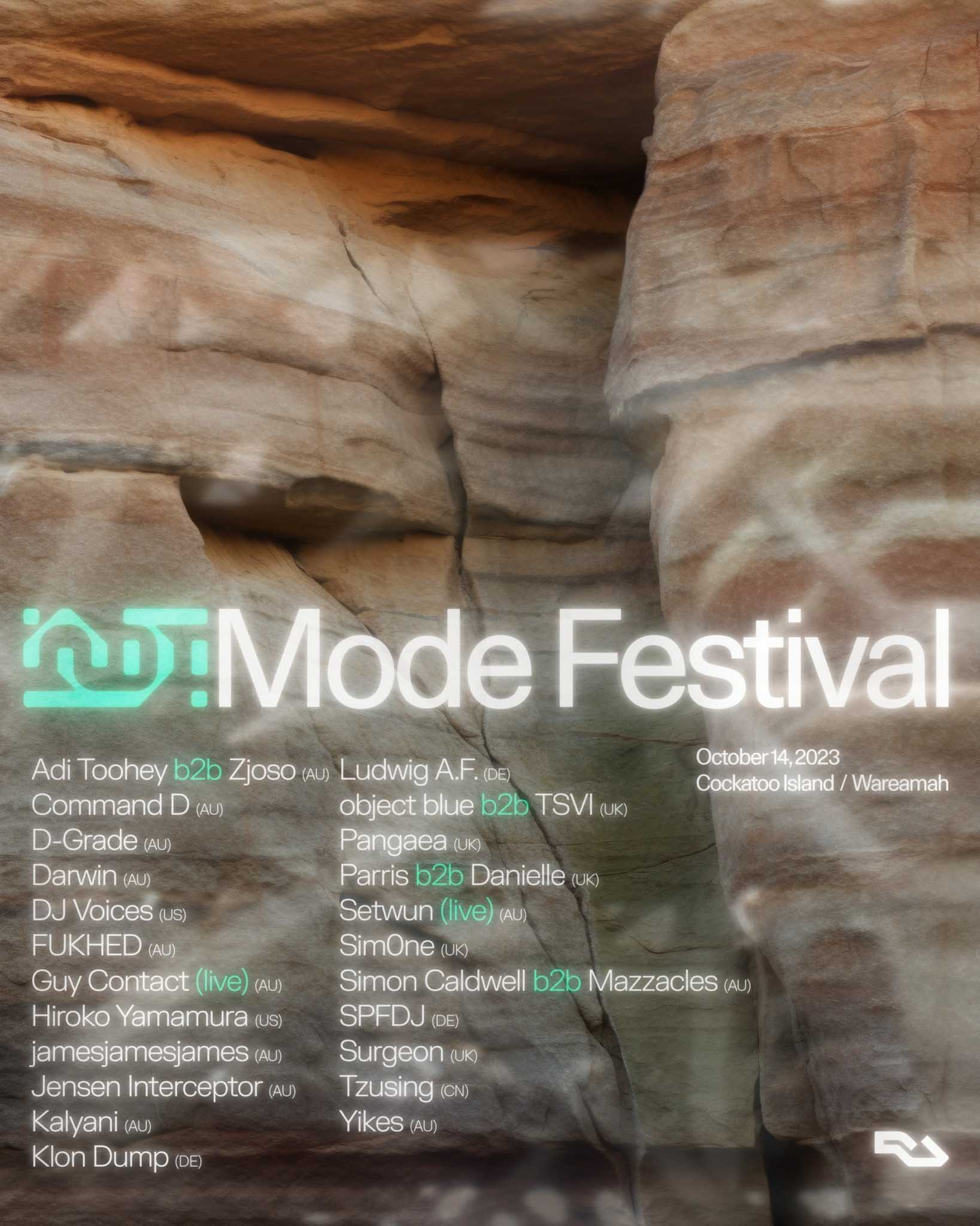 Presale tickets for Mode Festival will be available starting from August 1st at 6pm, giving early birds the opportunity to secure their spot at this highly sought-after event. General ticket sales will commence on August 2nd at 2pm, allowing music enthusiasts from near and far to join in the celebration.