Sun Cycle NYD 2024 is gearing up to be a musical journey like no other. The much-anticipated event, set to take place on January 1st, 2024, at the Coburg Velodrome in Victoria, has just dropped its stellar lineup, promising an unforgettable start to the new year.
With a diverse and exciting roster of artists, Sun Cycle NYD 2024 is set to be a celebration of electronic music at its finest. The lineup includes Erika de Casier, Jayda G, Mildlife, Objekt, Overmono, Baby G, and many more talented acts, ensuring there's something for every music enthusiast.
This year's event promises to deliver an extraordinary musical experience, with both established artists and emerging talents taking the stage. From electronic beats to soulful melodies, Sun Cycle NYD 2024 will offer a dynamic and immersive sonic journey.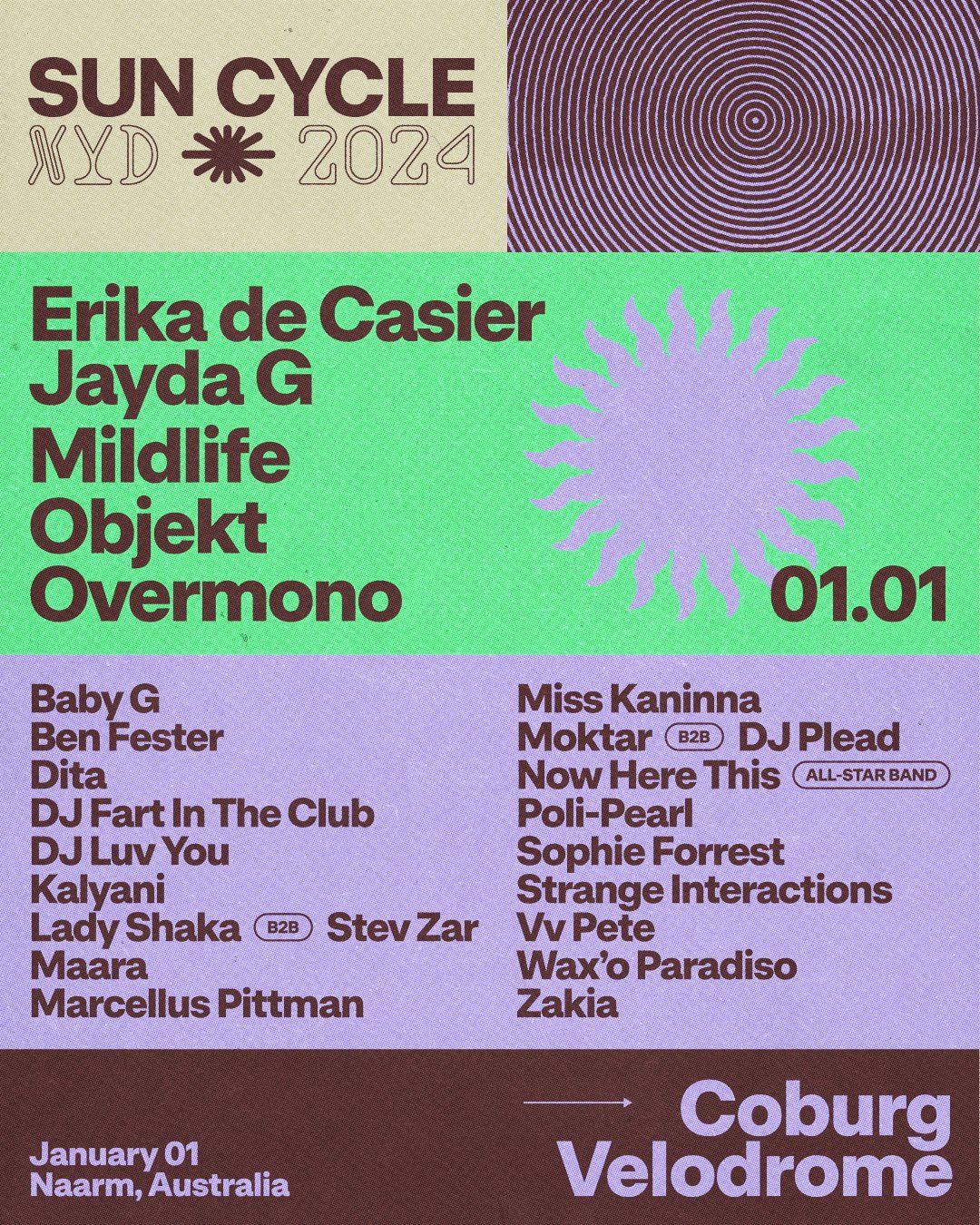 Music fans eager to secure their spot at this epic event can mark their calendars for the ticket release dates. Presale tickets will be available starting on Monday, September 18th, at 6 PM, with general ticket sales launching on September 19th, also at 6 PM. Don't miss your chance to be part of this incredible musical celebration as Sun Cycle NYD ushers in 2024 with a bang!