Knotfest Australia has set the stage for an unparalleled metal experience in 2024 with a powerhouse lineup that promises an electrifying spectacle for fans. The festival, returning for its second year, is set to shake Melbourne, Sydney, and Brisbane with a formidable array of metal acts.
Headlining the event is the legendary Pantera, making a monumental return to the stage. Joining them are heavyweights like Disturbed, Lamb of God, and Halestorm, ensuring a diverse showcase of metal subgenres. The lineup also includes rising stars such as The Hu, Asking Alexandria, and Wage War, adding a dynamic edge to the festival.
Presale tickets for this thunderous event will be available starting Tuesday, 21st November, at 10 am, with general ticket sales launching on Thursday, 23rd November, at 9 am. Metal enthusiasts can secure their spots early to witness an unforgettable day of headbanging and musical intensity.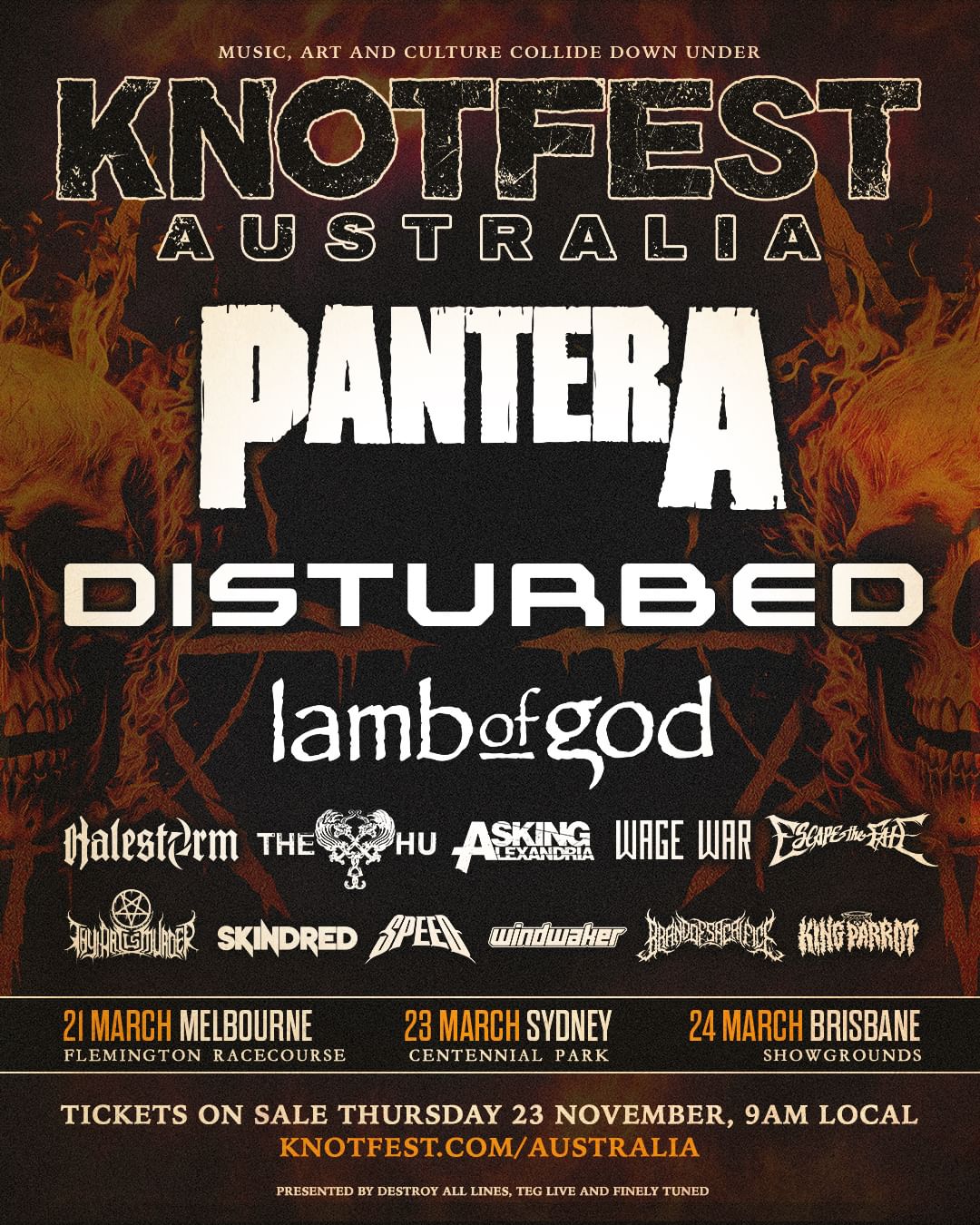 It's an unmissable opportunity for fans to witness some of the biggest names and rising stars in the metal world, making March 2024 a defining moment for metal enthusiasts across Australia.