Hold onto your hats because Laneway Festival 2024 has just unleashed its jaw-dropping lineup, and it's a musical force to be reckoned with. The festival, renowned for its genre-defying acts and vibrant atmosphere, is set to light up stages across Australia and New Zealand.
Leading the charge as headliners are UK rap sensation Stormzy, US singer-songwriter Dominic Fike, and alt-R&B maestro Steve Lacy. But that's just the tip of the iceberg. Laneway 2024 is all about discovery, featuring artists making their Australian debut, including Suki Waterhouse, Hemlocke Springs, Paris Texas, Faye Webster, and more.
Australia's own talent is set to shine with standout acts like Angie McMahon, the infectious Confidence Man, Teenage Dads, lyrical wizard JK-47, and emerging producer Miss Kaninna.
The festival kicks off at the Brisbane Showgrounds on February 3rd, followed by Sydney on February 4th. Adelaide takes the stage on February 9th, Melbourne on February 10th, Perth on February 11th, and New Zealand gets in on the action with an Auckland event on February 6th.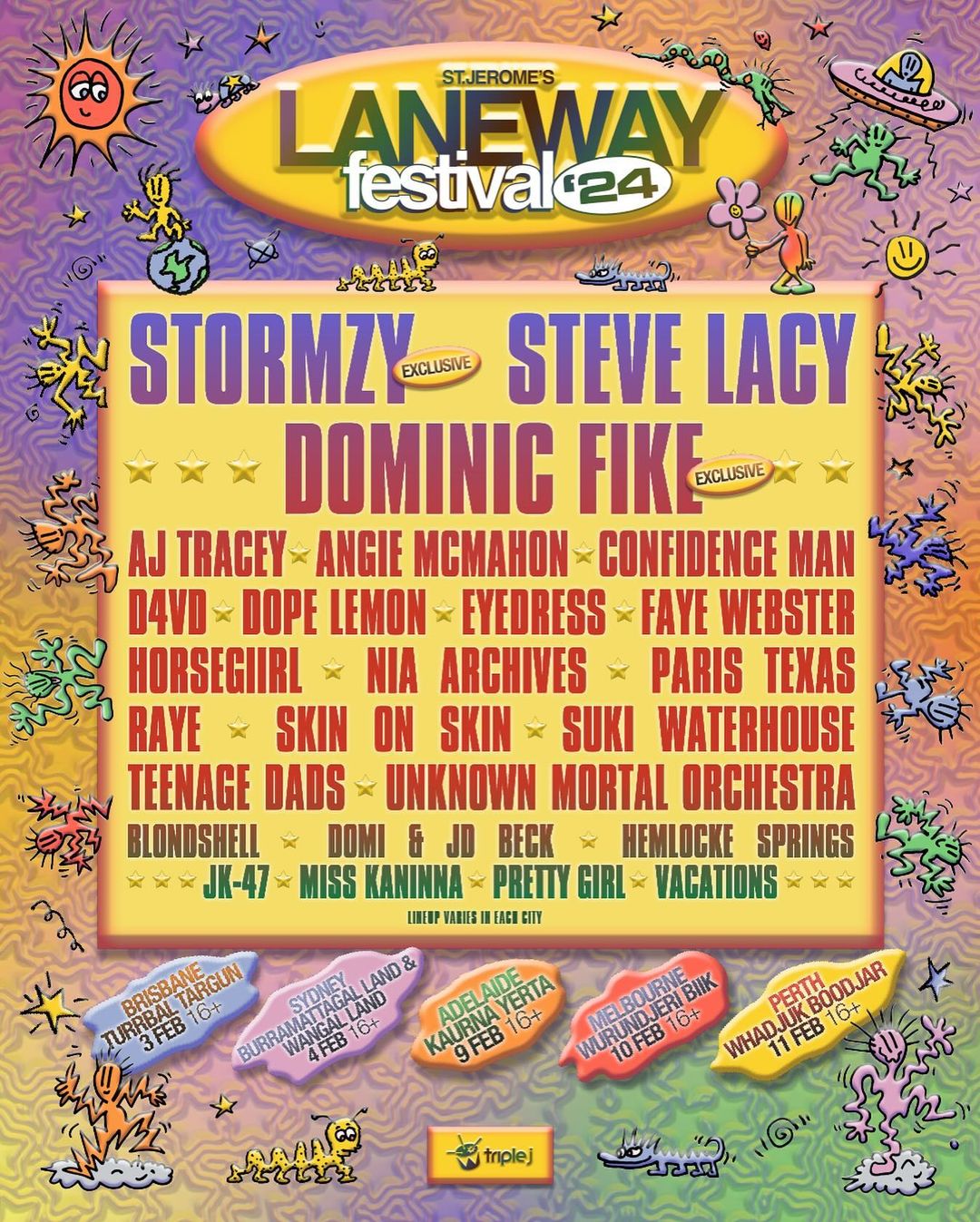 Presale tickets for Laneway Festival 2024 go on sale next Tuesday, 12th September, at 11 am. Don't miss out – mark your calendars and get ready for Laneway Festival 2024!