As the countdown to Life is Beautiful 2023 continues, festival-goers are gearing up for an unforgettable weekend in the heart of Downtown Las Vegas, Nevada, from September 22nd to 24th. To help attendees navigate the vibrant and dynamic festival grounds, organizers have unveiled the official festival map.
Life is Beautiful boasts a star-studded lineup featuring musical powerhouses like The Killers, Flume, Yeah Yeah Yeahs, Kendrick Lamar, The 1975, Odesza, Khalid, Omar Apollo, John Summit, and many more. With multiple stages, immersive art installations, culinary delights, and interactive experiences, having the festival map at your fingertips is essential to making the most of this incredible event.
The map offers festival-goers a guide to the various stages, art installations, food vendors, and relaxation areas, ensuring that you can easily find your favorite acts, discover new ones, and explore the diverse offerings that make Life is Beautiful a truly unique experience.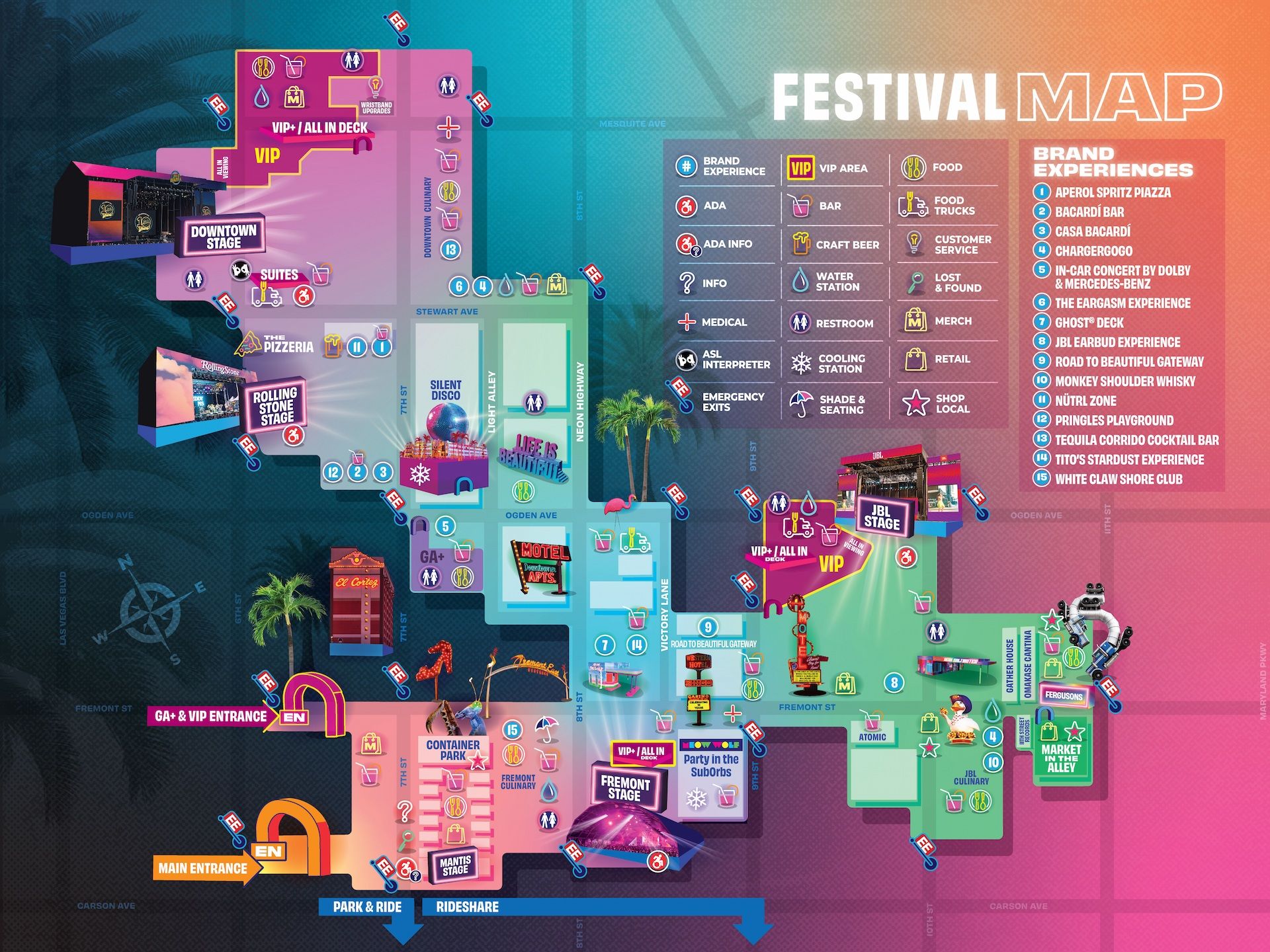 Whether you're a seasoned festival attendee or a first-time visitor, the festival map will be your trusty companion for a weekend filled with music, art, culture, and the vibrant energy of Downtown Las Vegas. Get ready to immerse yourself in the beauty of it all at Life is Beautiful 2023!