Inkcarceration Festival 2023, set to take place from the 14th to the 16th of July at the Ohio State Reformatory in Mansfield, Ohio, has encountered some lineup changes as Asking Alexandria, Kublai Khan TX, and Like Moths To Flames are no longer able to join the festival this year due to various reasons, including injuries, family matters, and travel restraints. While this news may bring disappointment to fans who were looking forward to seeing these acts perform, there's also good news to share.
Inkcarceration Festival organisers have swiftly acted to ensure that the show goes on and have announced the addition of three incredible bands to fill the vacant slots. Joining the festival lineup are Pop Evil, Of Virtue, and From Ashes to New, who are ready to bring their electrifying performances to the stage.
Pop Evil, known for their energetic rock sound and powerful live shows, are sure to captivate the audience with their hits and anthems. Meanwhile, Of Virtue will bring their melodic hardcore sound, delivering a high-energy performance that will resonate with fans of heavy music. And lastly, From Ashes to New will showcase their unique blend of rock and rap, combining catchy hooks with powerful lyrics.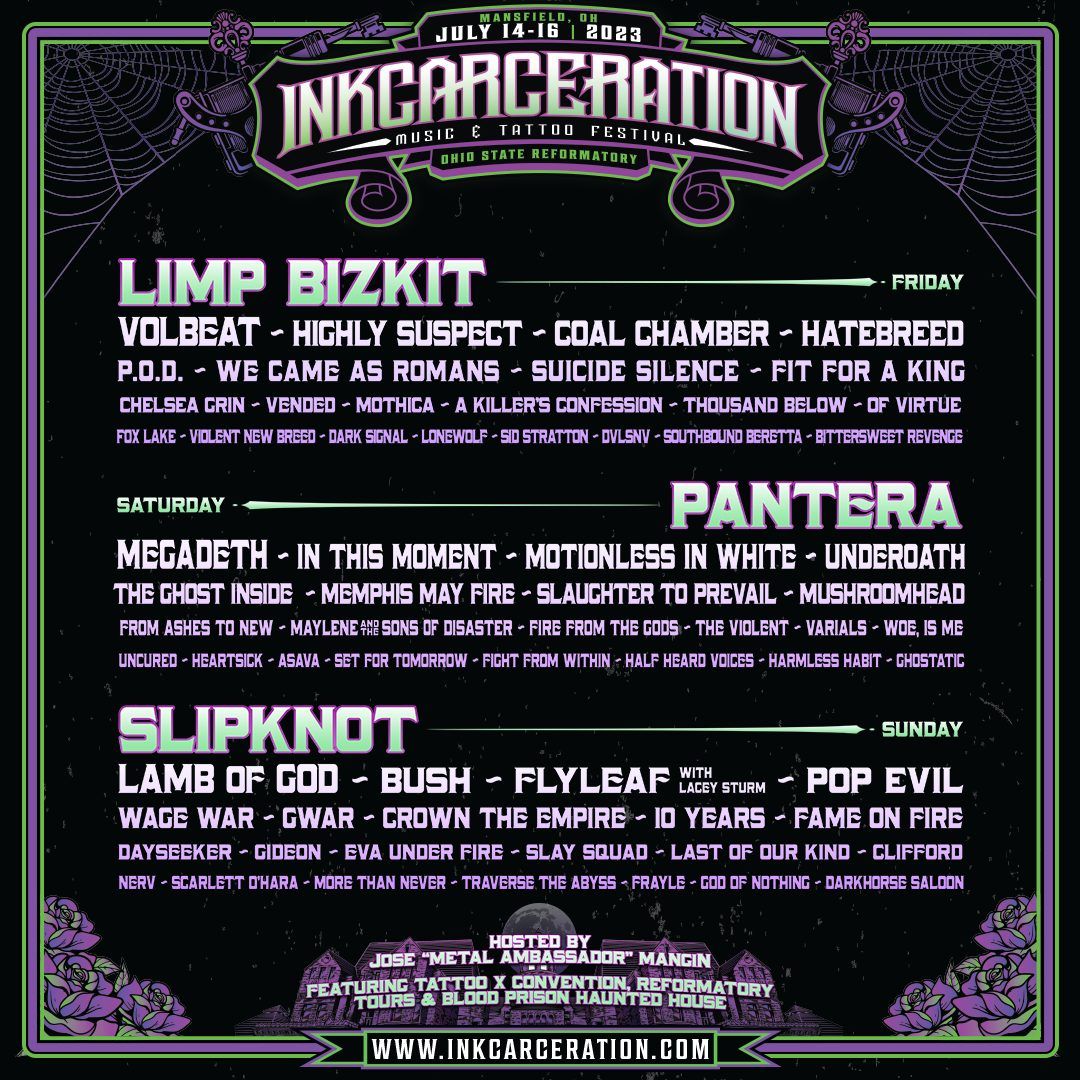 While the change in the lineup may come as a disappointment, the addition of these talented bands ensures that Inkcarceration Festival will continue to offer a diverse and exciting musical experience for all attendees. Fans can still look forward to three days of unforgettable performances in the historic setting of the Ohio State Reformatory.