Listen In Auckland, the highly anticipated music festival, is set to deliver an unforgettable experience on October 1st. The 2023 lineup is nothing short of extraordinary, featuring a stellar cast of international artists that will have attendees on their feet all day long.
Headlining the event is the trailblazing and genre-defying Lil Uzi Vert, whose innovative style has captivated fans around the world. Joining him is the iconic Skrillex, making a triumphant return to Auckland after his electrifying performance at Listen In 2018. And that's not all - the festival is thrilled to introduce the sensational Ice Spice, bringing their infectious energy and the hit single "Boy's a Liar Pt.2" to the New Zealand stage for the first time.
Adding to the excitement, Listen In welcomes a lineup of phenomenal talents making their debut appearances in the country. Get ready for the captivating performances of Coi Leray, Piri, venbee, JPEGMAFIA, Friction, ArrDee, and DJ Spinall, representing diverse genres and showcasing the best of their craft.
To enhance the festival experience, Listen In has revamped its site plan, ensuring easy navigation, more space, and an abundance of bars. Additionally, the 2023 edition introduces a daytime festival format, allowing attendees to revel in the music from 2pm to 10pm.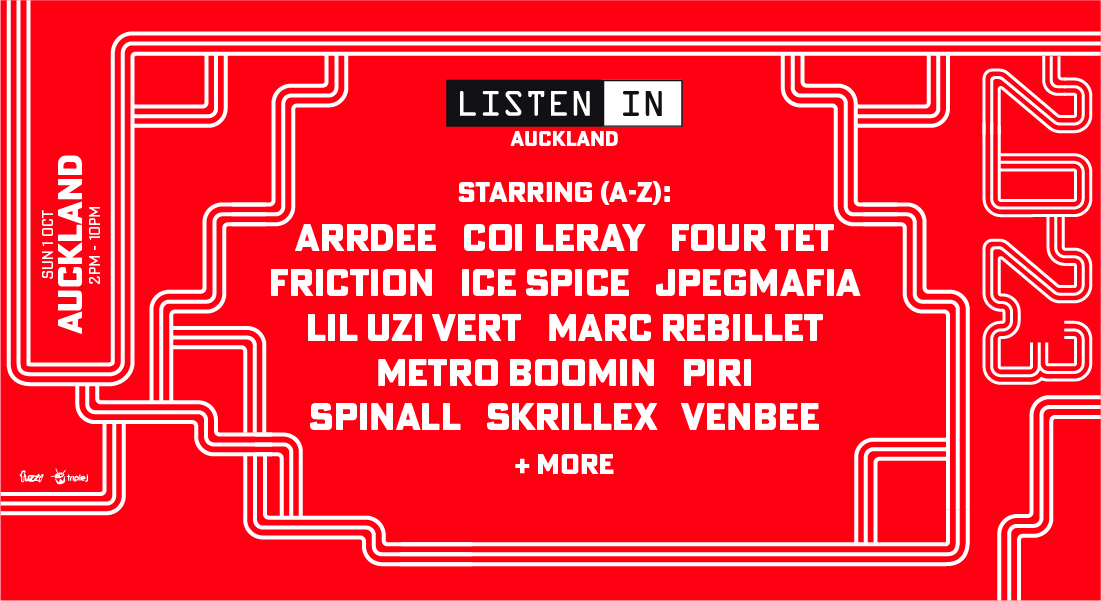 Make sure to mark your calendars and gather your friends, as tickets for this incredible event go on sale on June 22nd. Don't miss out on the opportunity to be part of an epic celebration of music and good vibes at Listen In Auckland 2023.