The stage is set for an electrifying music experience as Listen Out and its sister event, Listen In, unveil their eagerly awaited set times for 2023. Festival-goers across Australia can now chart their musical journey as the highly-anticipated events prepare to kick off.
Brisbane will lead the charge, followed by Perth, Melbourne, and Sydney, each hosting its own sensational festival. Listen In, the smaller but equally dynamic sibling, will make its presence felt in Adelaide.
International stars, including rap sensations Ice Spice, Lil Uzi Vert, and JPEGMAFIA, along with festival mainstays Skrillex and Four Tet, will headline the festivities, delivering high-energy performances that promise to electrify the night.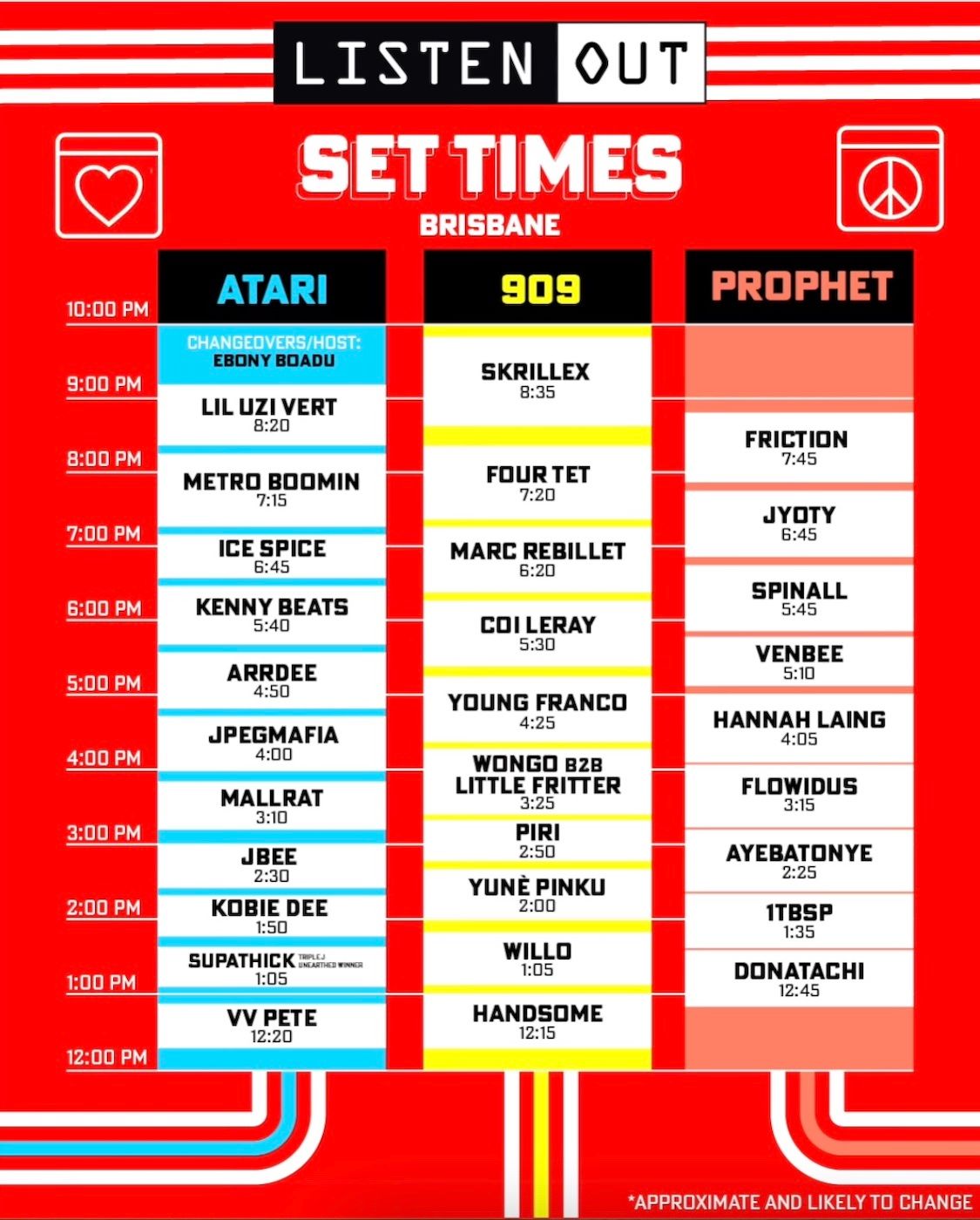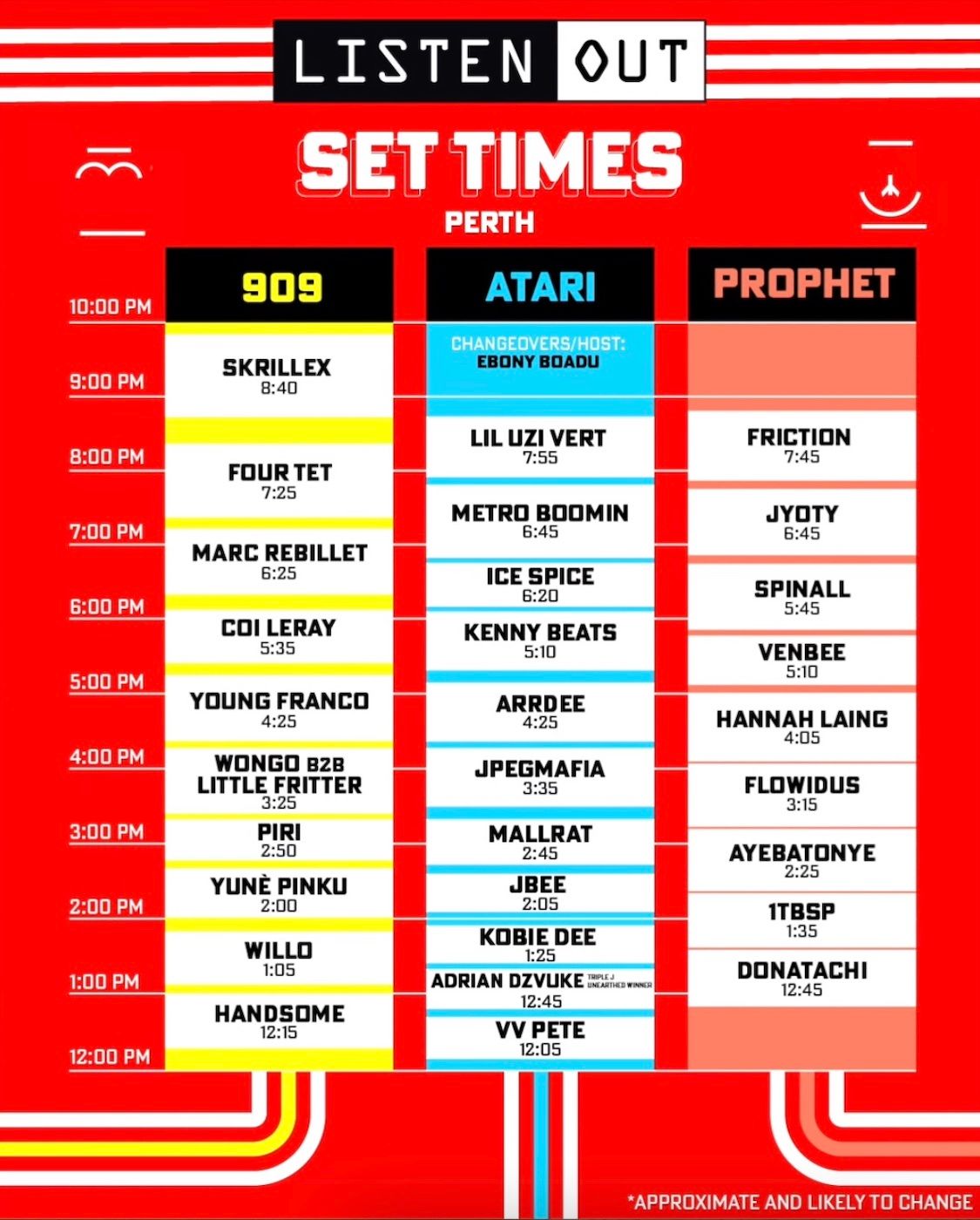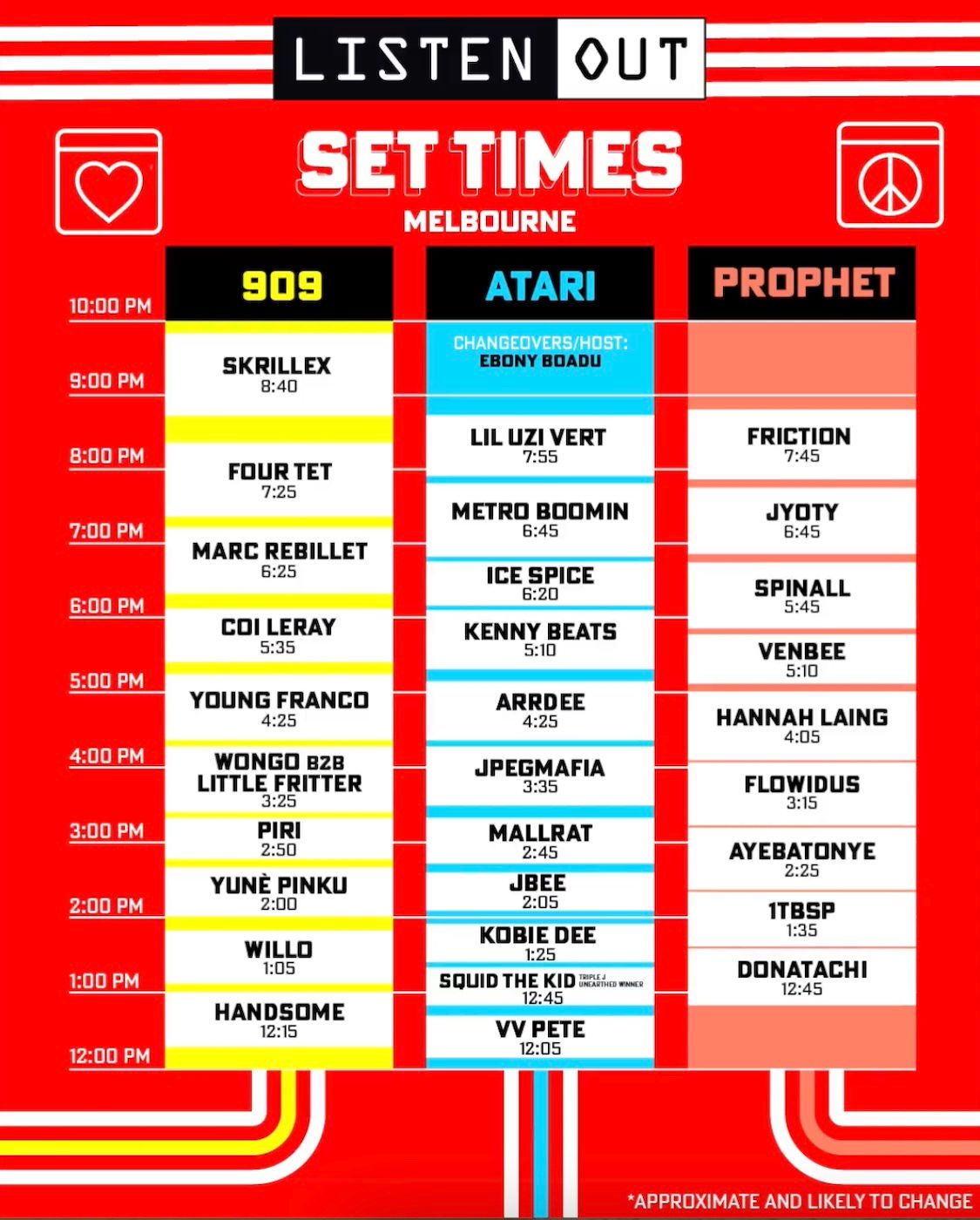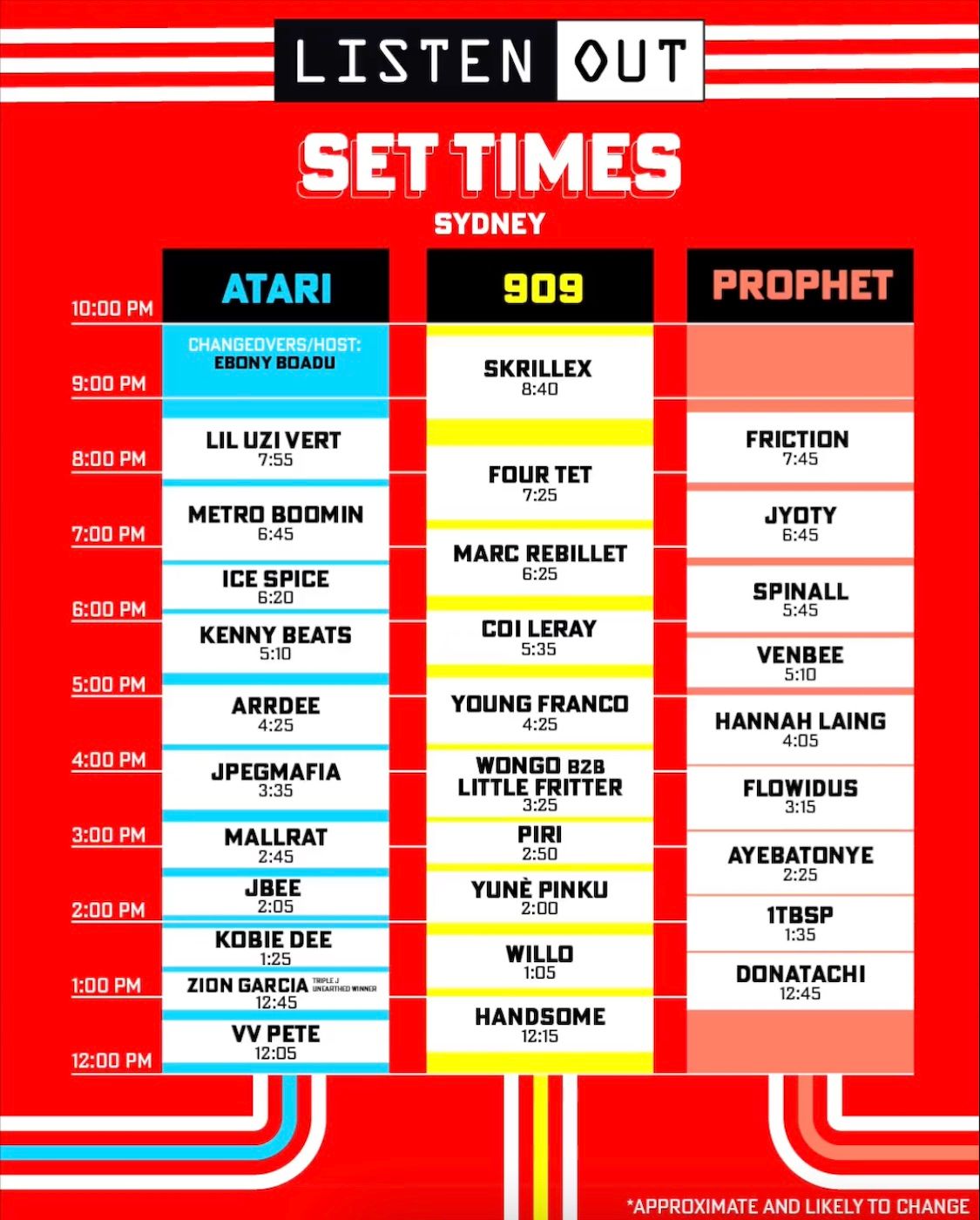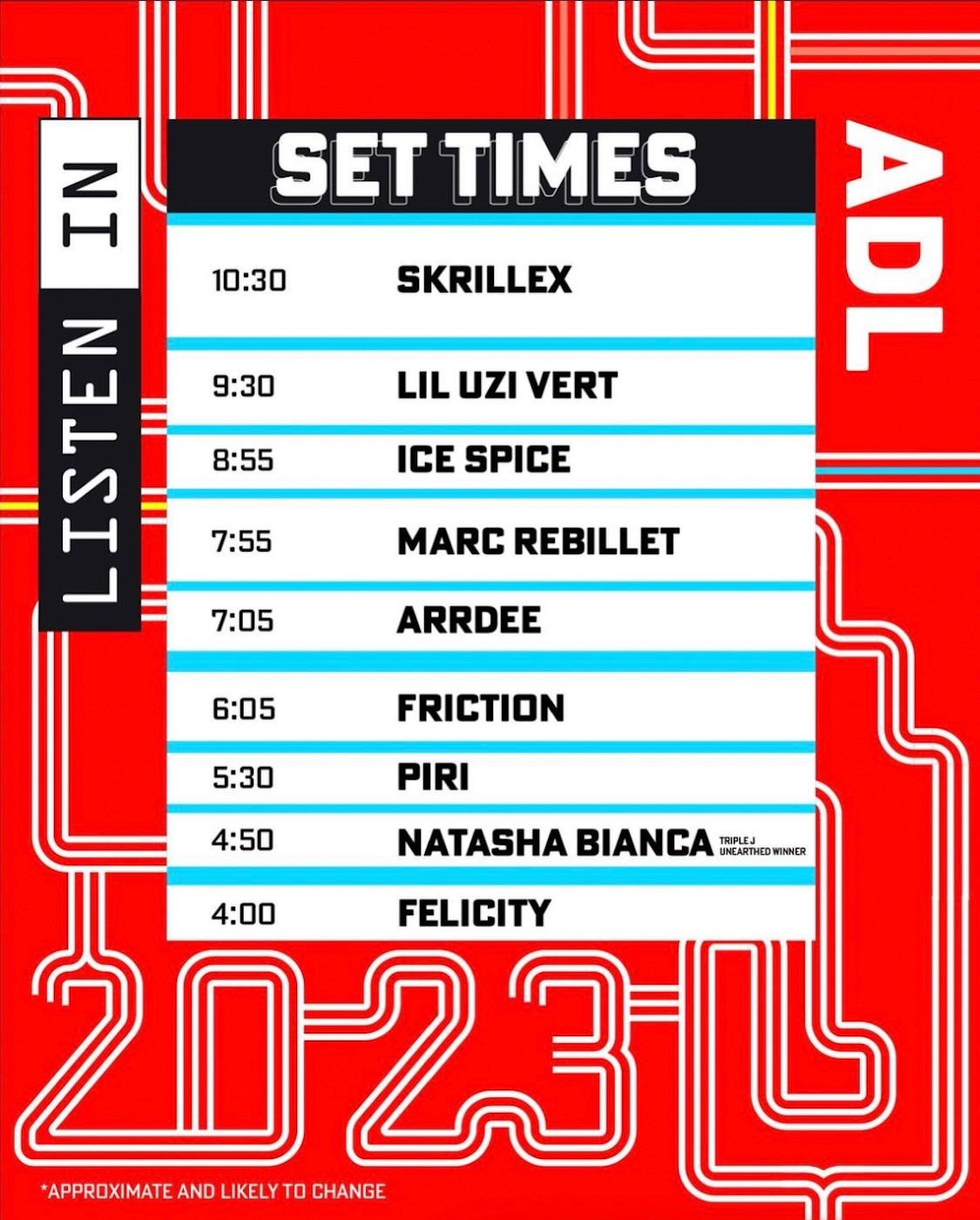 No matter which city you're in, the set times are now available for you to plan your musical adventure. Get ready to immerse yourself in the beats, vibes, and unforgettable moments that Listen Out and Listen In have in store for 2023.