Local Green Festival, scheduled to take place on September 9th and 10th, 2023 at Yokohama Red Brick Warehouse in Japan, has recently announced the addition of five talented artists to its already impressive lineup.
Joining a stellar roster of performers, including Lastlings, Mndsgn & The Rare Pleasures, Awich, Furui Riho, Lucky Kilimanjaro, Kroi, Ray Barbee, and more, these new additions promise to elevate the festival experience even further.
Mina Okabe brings her soulful vocals and captivating melodies, infusing the stage with her unique style and heartfelt performances. Gilles Peterson, renowned for his expert curation skills, joins the lineup, showcasing his extensive knowledge and eclectic taste in music, spanning diverse genres and eras.
Dongurizu takes the stage with their dynamic fusion of rock, pop, and electronic elements, delivering a high-energy and exhilarating performance that will leave the audience craving more.
ego apartment presents their innovative soundscapes and introspective lyrics, creating a mesmerizing sonic journey that pushes boundaries and captivates listeners.
Lastly, NIKO NIKO TAN TAN's infectious beats and energy will surely get the crowd moving, infusing the festival atmosphere with their unique blend of electronic and dance music.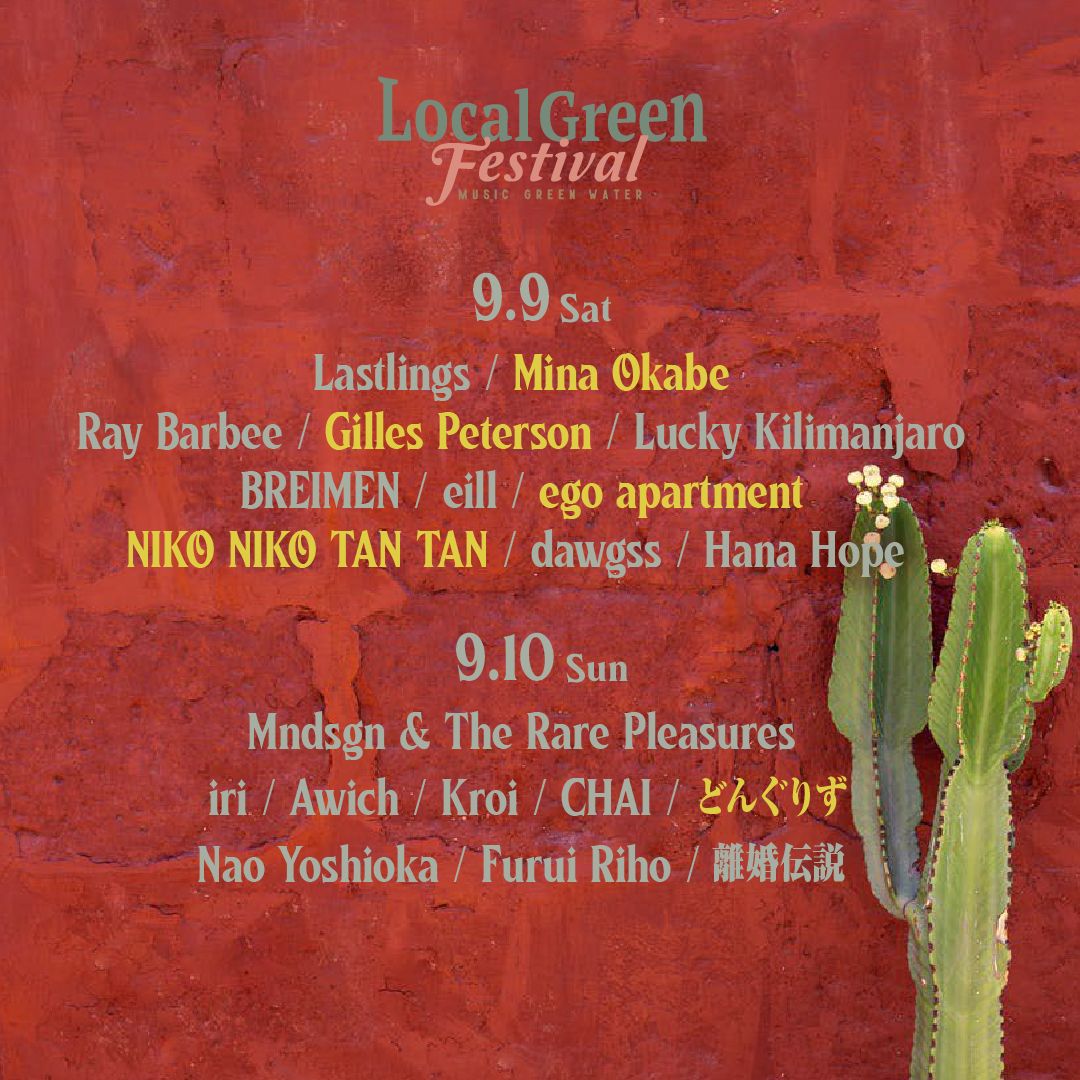 Tickets are available for purchase now, allowing music enthusiasts to secure their spots at this highly anticipated event. Don't miss out on the opportunity to experience the magic of Local Green Festival 2023.