Local Green Festival 2023 is gearing up to deliver an extraordinary celebration of music and art at the iconic Yokohama Red Brick Warehouse in Japan on the 9th and 10th of September. With an impressive lineup of 29 artists, festival-goers are in for a treat with an array of diverse talents gracing the stage.
The eagerly awaited set times have been unveiled, revealing a meticulously curated schedule that promises an unforgettable experience for attendees. Among the headlining acts are Lastlings, Gilles Peterson, Mina Okabe, Lucky Kilimanjaro, CreativeDrugStore, Fantastic Plastic Machine, Mndsgn & The Rare Pleasures, and many more, each bringing their unique sounds and artistry to the forefront.
Local Green Festival has become a beloved event for music enthusiasts, art aficionados, and festival enthusiasts alike. The festival's dedication to showcasing emerging and established talents has garnered widespread acclaim, making it a must-attend event on Japan's cultural calendar.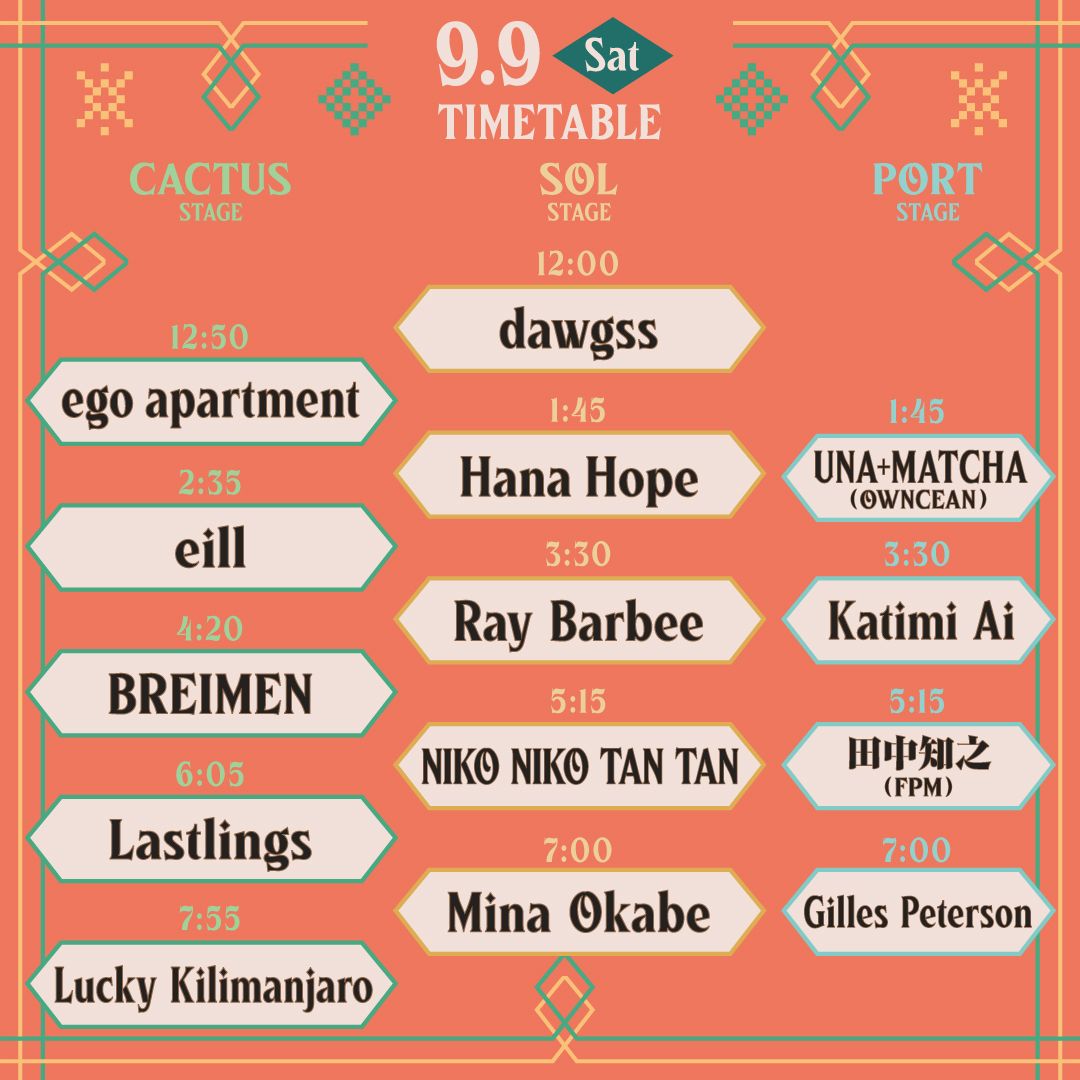 With the set times now available, attendees can plan their days, ensuring they don't miss a single moment of the magic and creativity that awaits them at Local Green Festival 2023. Grab your tickets and prepare for an immersive experience like no other.