The countdown to Lollapalooza Berlin 2023 is on, and the excitement is reaching fever pitch! As music enthusiasts from all over the world prepare to descend upon Olympiastadion & Olympiapark in Berlin, Germany, on the 9th and 10th of September, the festival has unveiled its highly-anticipated set times.
With an electrifying lineup that includes Mumford & Sons, David Guetta, Ava Max, Imagine Dragons, Macklemore, Jason Derulo, The Blaze, Sam Fender, Chase Atlantic, Zara Larsson, and many more, Lollapalooza Berlin 2023 promises an unforgettable weekend of music and celebration.
Now that the set times are revealed, festival-goers can start planning their musical journey. From your favourite headliners to emerging artists, each act is set to deliver an exceptional performance, ensuring that every moment is a highlight.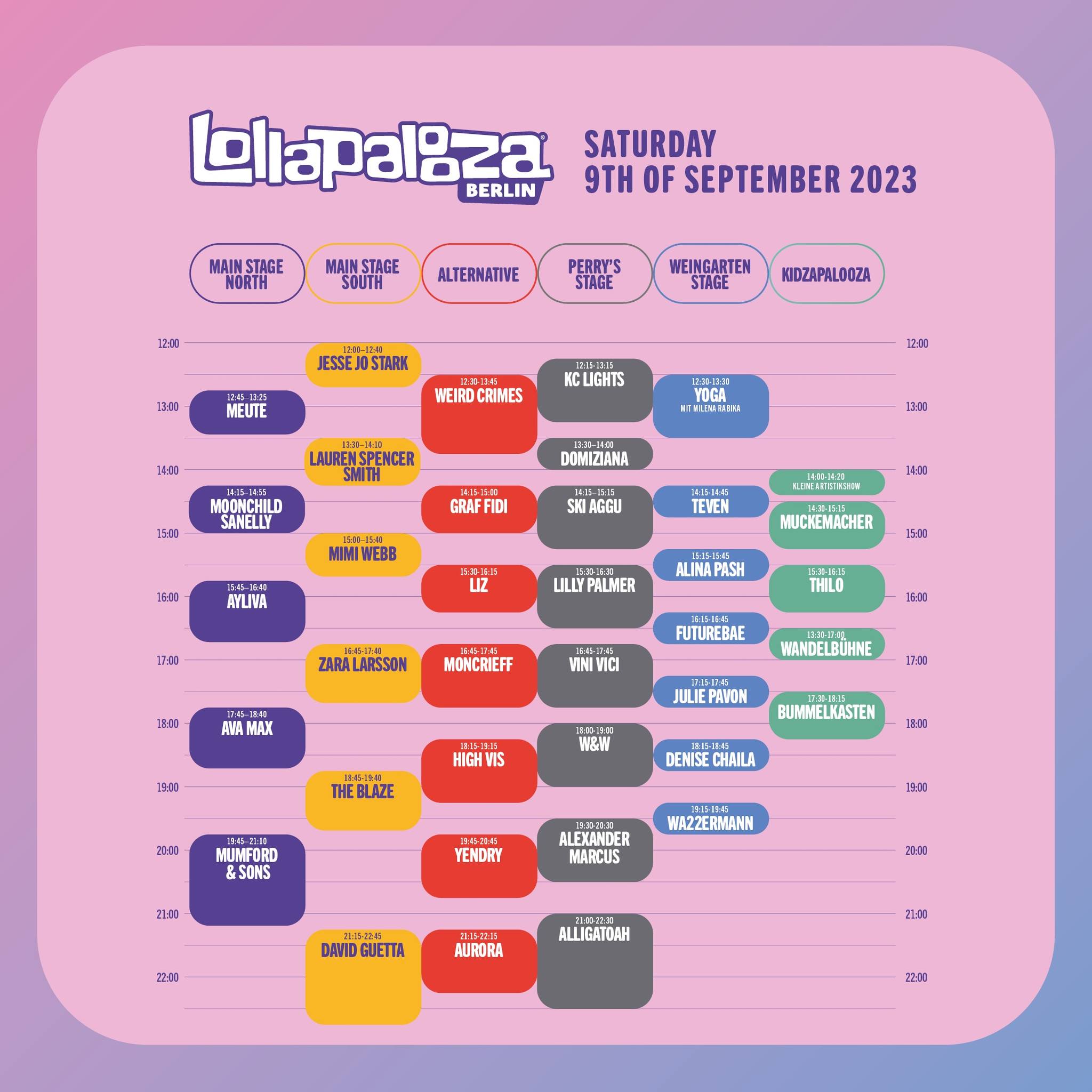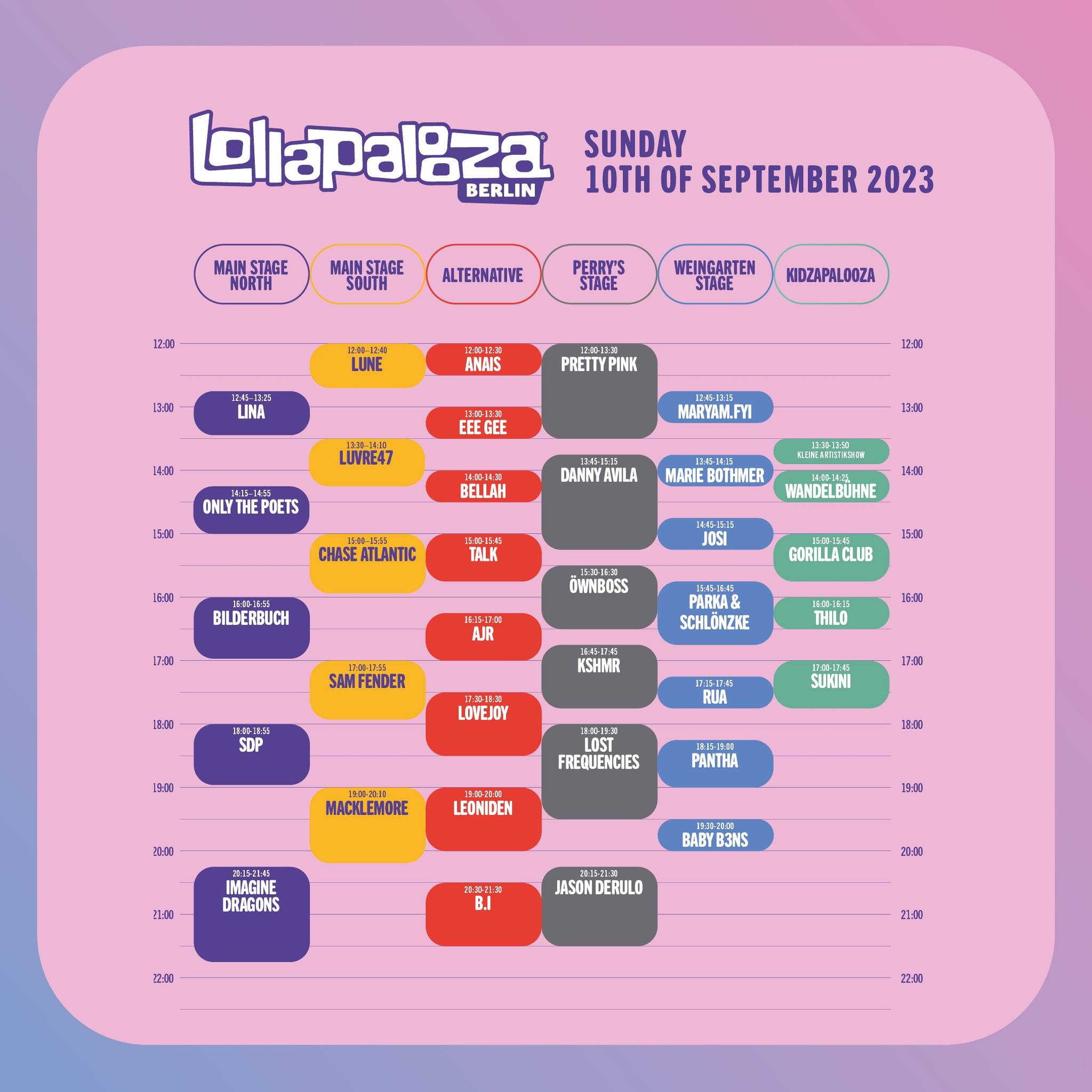 Whether you're looking forward to dancing to David Guetta's beats or singing along with Mumford & Sons, Lollapalooza Berlin 2023's set times have something for every music lover. Get ready to immerse yourself in a two-day music extravaganza like no other, and make sure you don't miss a beat!