Lollapalooza Paris, one of the most anticipated music festivals in Europe, has just unveiled the highly anticipated set times for its 2023 edition. From July 21st to 23rd, the picturesque Hippodrome de Longchamp in Paris will transform into a haven for music lovers, showcasing a stellar lineup that promises to deliver unforgettable performances.
Headlining the festival is the iconic Kendrick Lamar, whose powerful and socially conscious lyrics have made him a trailblazer in the music industry. Joining him on the main stage is the sensational Spanish singer Rosalia, known for her flamenco-inspired pop hits that have captivated audiences worldwide. And let's not forget the chart-topping sensation Lil Nas X, whose genre-defying blend of country and hip-hop is sure to ignite the crowd.
Other must-see acts include the acclaimed Norwegian DJ Kygo, bringing his infectious tropical house beats to the stage, and the French superstar Aya Nakamura, whose unique blend of Afrobeat and R&B has propelled her to international fame. Additionally, the festival will feature the soulful tunes of Dean Lewis, the energetic rap of Central Cee, the mesmerizing sounds of John Butler, and the captivating melodies of Niall Horan.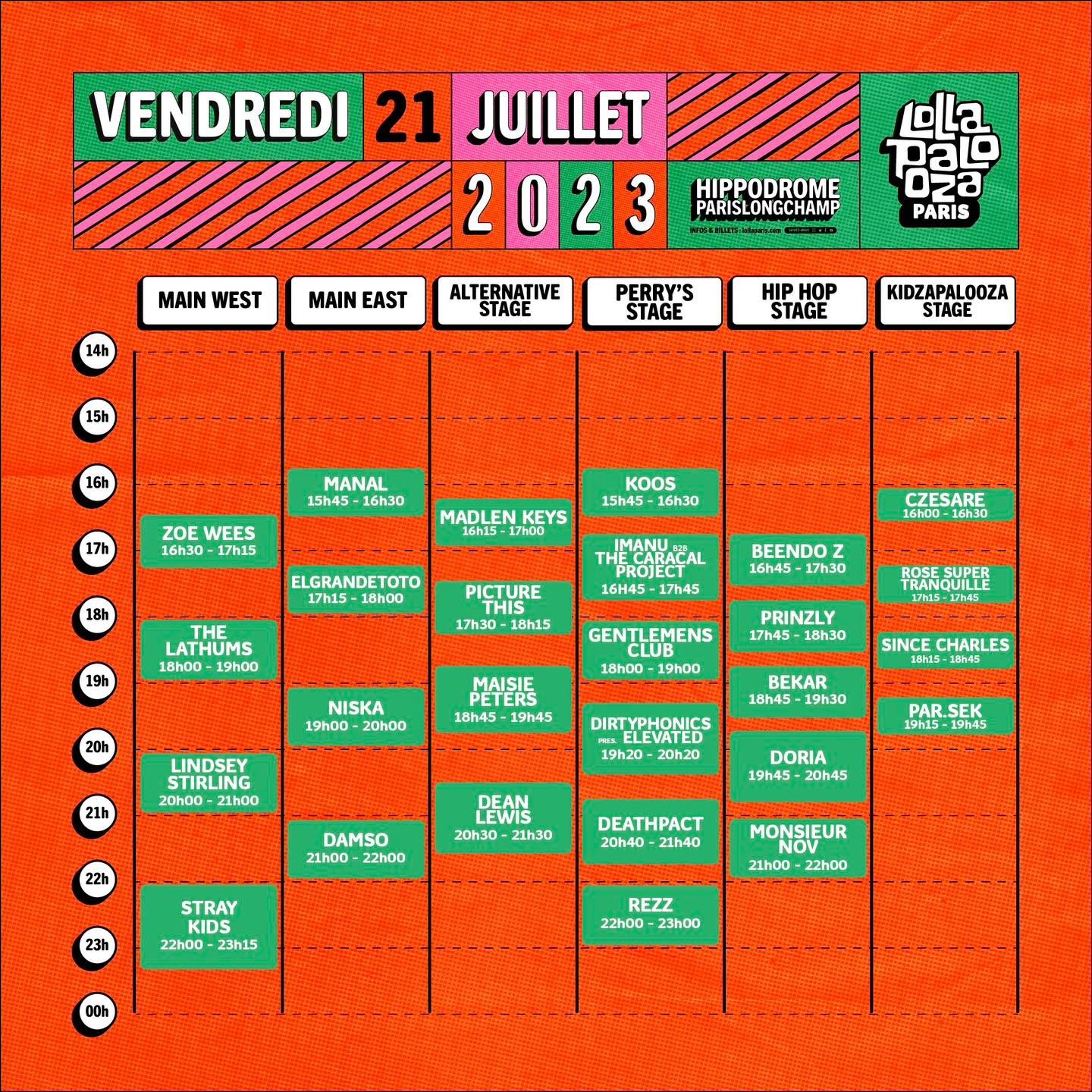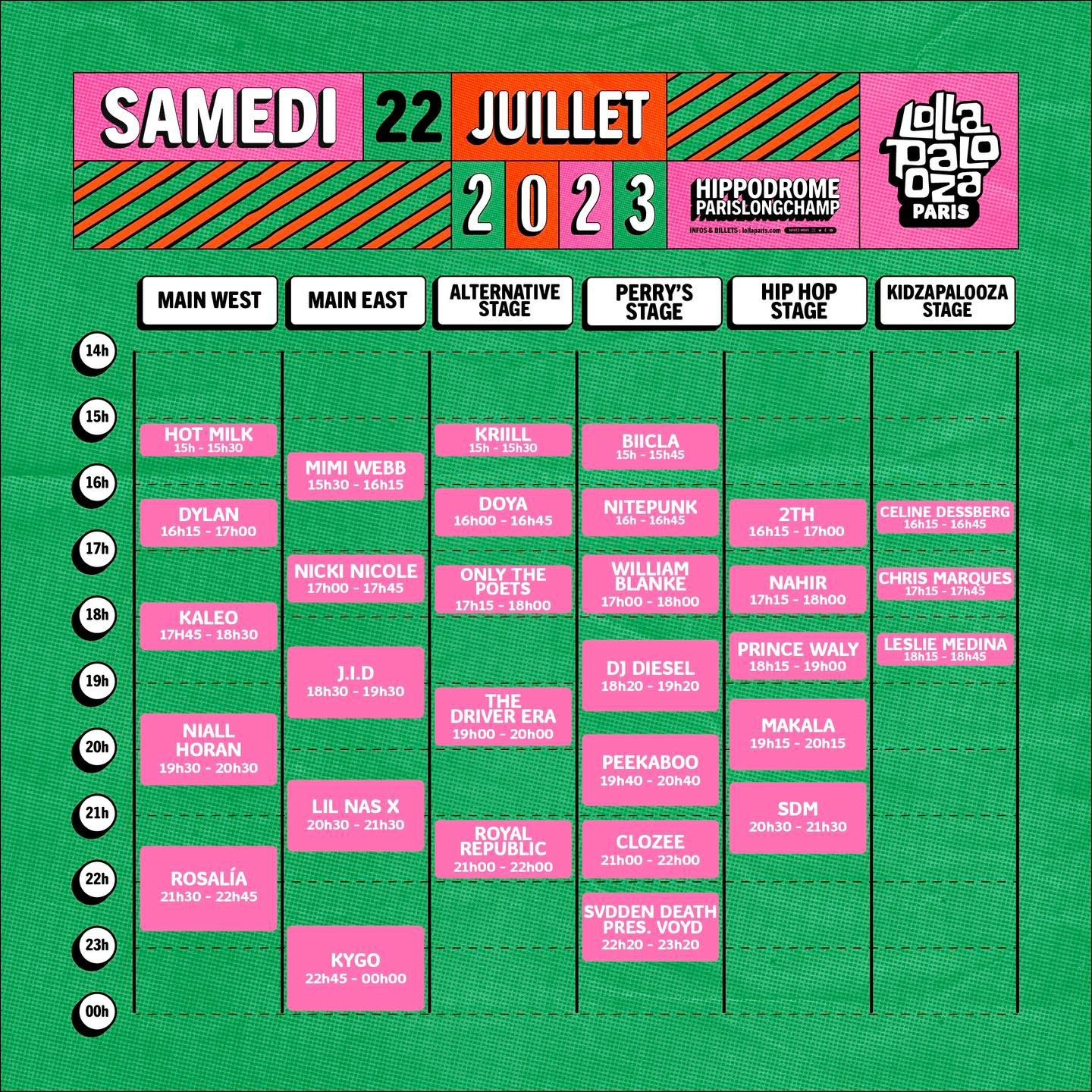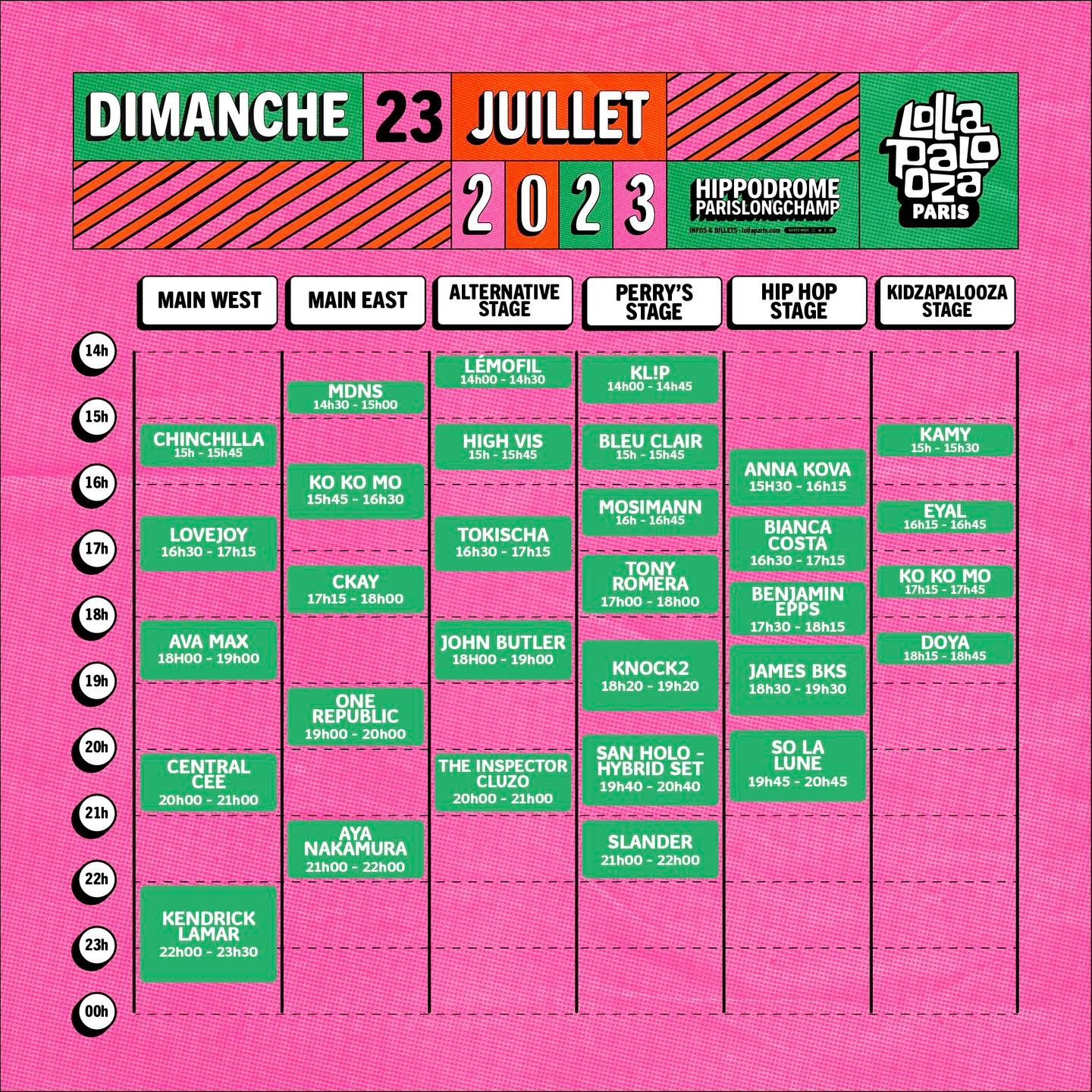 With such a diverse lineup, attendees can expect a truly immersive and electrifying experience. So mark your calendars, plan your schedules, and get ready for a weekend filled with musical magic. Tickets are on sale now, so secure your spot and prepare to witness the unforgettable set times of Lollapalooza Paris 2023.