Lollapalooza Stockholm 2023 is gearing up to deliver an unforgettable music experience, and now the updated set times have been revealed! From June 29th to July 1st, the Gärdets sports fields in Stockholm, Sweden, will come alive with pulsating beats and electrifying performances by a star-studded lineup. Get ready to groove to the sounds of Travis Scott, Kygo, Lizzo, Zara Larsson, Afrojack, Fatboy Slim, Marcus Mumford, Sabrina Carpenter, and more incredible artists.
In addition to the already impressive lineup, Lollapalooza Stockholm has recently announced the inclusion of Chinchilla, Red Bull Ord Mot Ord, Mika Zibanejad, Toomanylefthands, Alberto Canas, Oskar Syk, Valerio Sinatra, and Victor Fridh, adding even more diversity and talent to the festival.
While Malaa is unfortunately no longer able to perform at this year's festival, fans can still expect an extraordinary weekend filled with captivating performances and infectious energy. With the updated set times, attendees can plan their schedules to ensure they don't miss a moment of their favorite artists' live shows.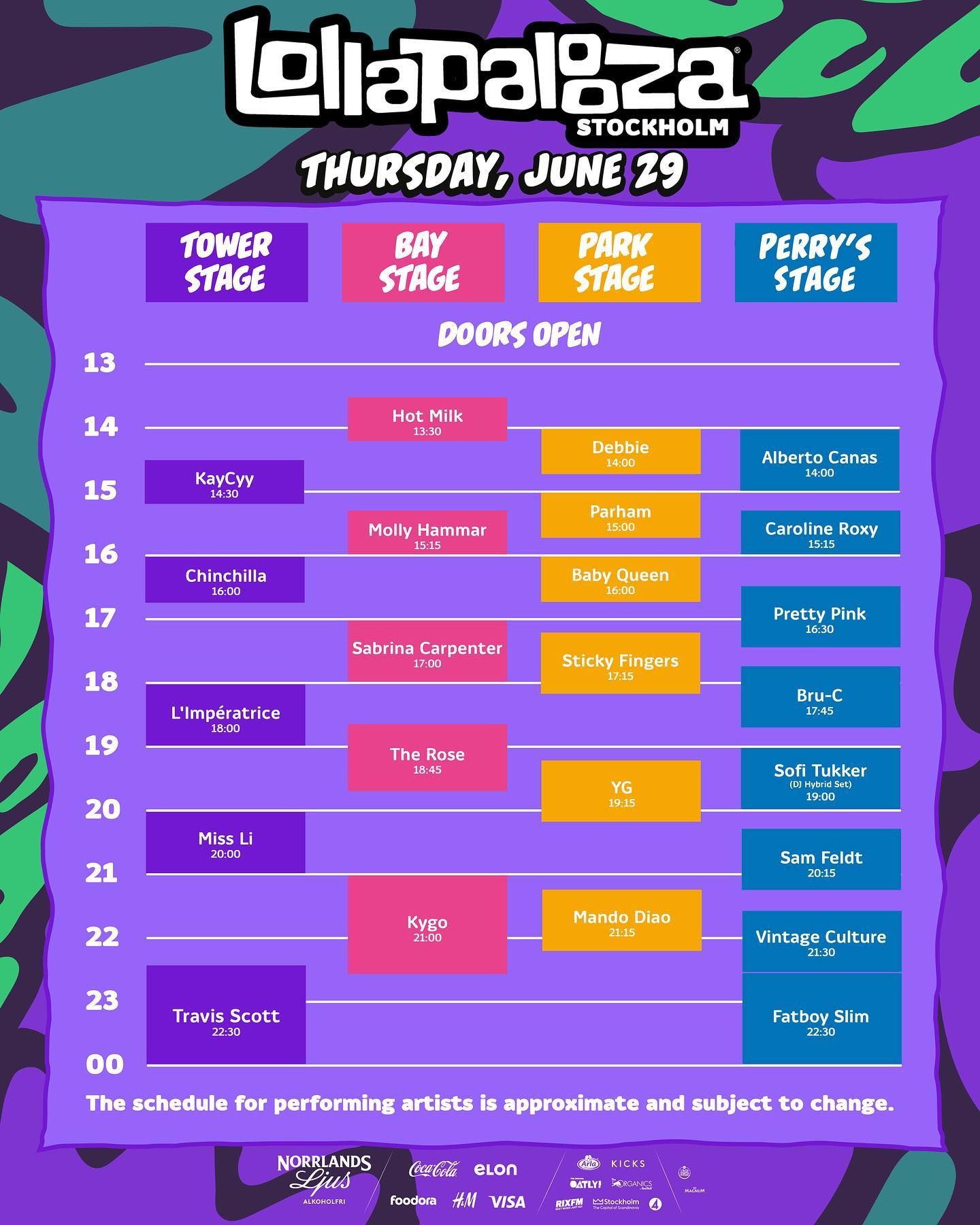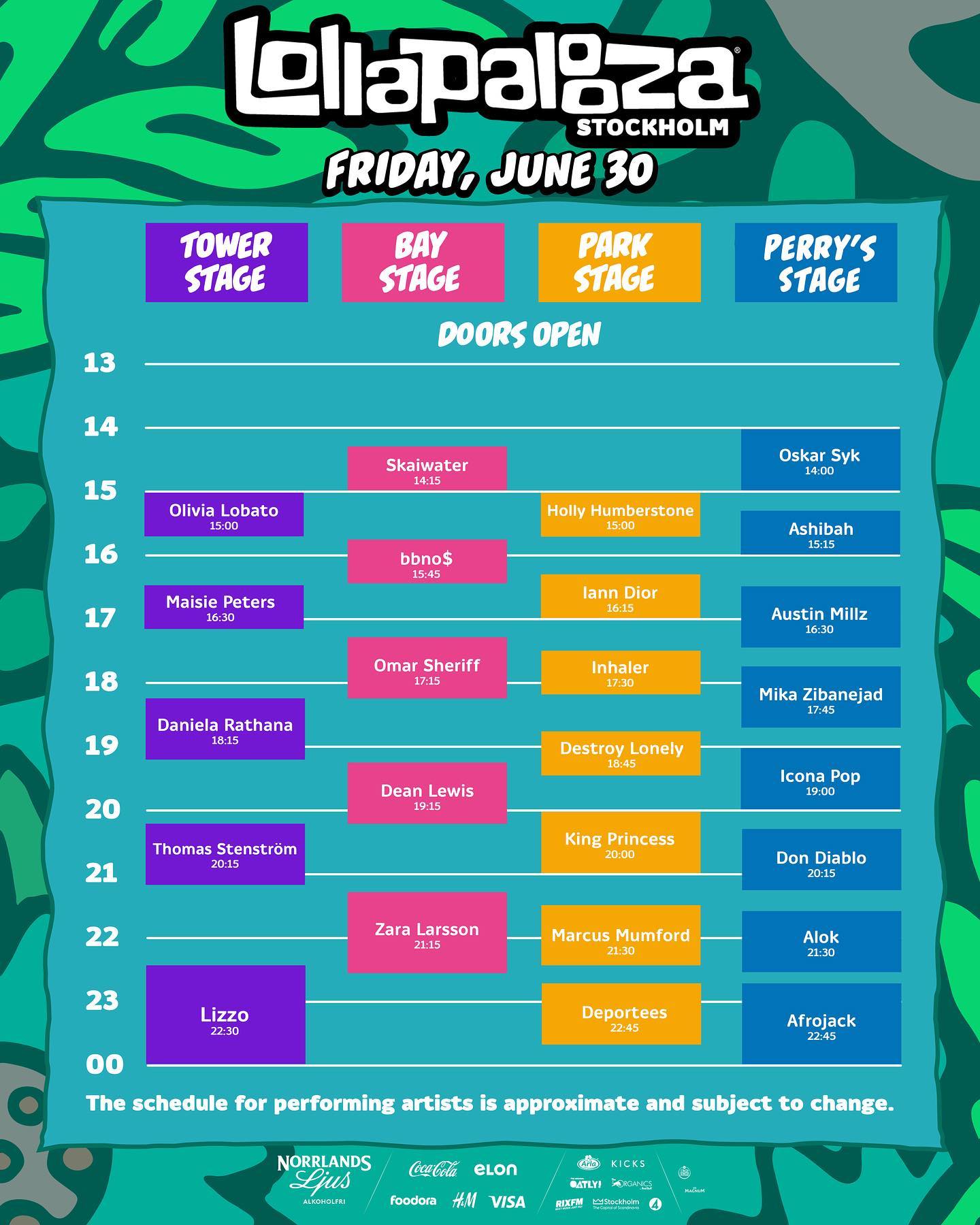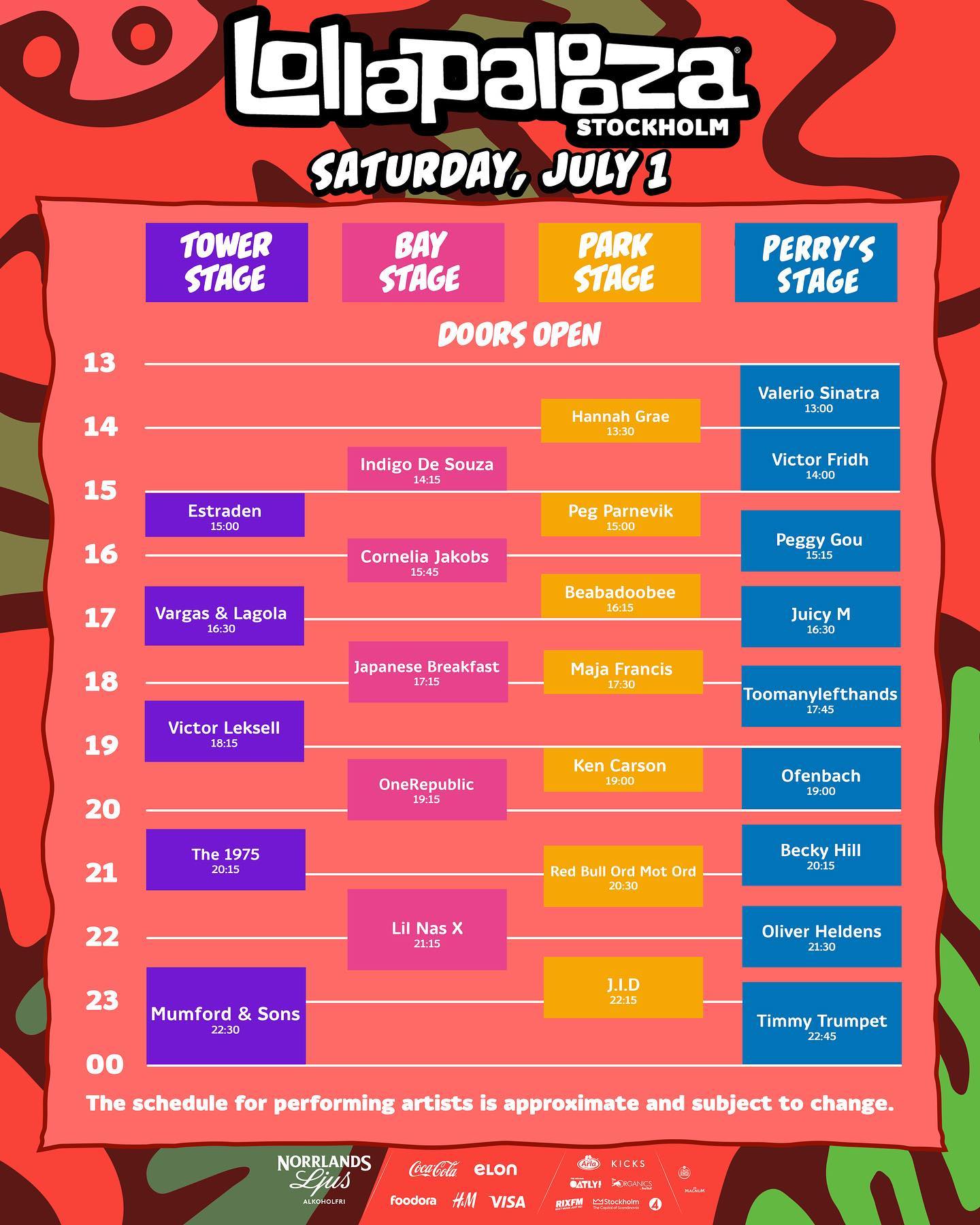 Grab your tickets, mark your calendars, and get ready to immerse yourself in the unforgettable atmosphere of Lollapalooza Stockholm!