Embrace Festival emerges as the freshest addition to Perth's summer music scene, set to transform Palm Lane in East Perth into the ultimate electric playground on February 10, 2024. A beacon for enthusiasts of house, drum and bass, techno, and dance, Embrace Festival promises an immersive experience across three stages in the picturesque riverside setting.
Headlining the debut lineup is the UK sensation Macky Gee, renowned for his groundbreaking contributions to drum and bass. His hypnotic beats are set to resonate through the festival, captivating audiences and solidifying his status as one of the genre's biggest artists.
Drum and bass aficionados can anticipate a stellar showcase, including the dynamic B2B set from BLKOUT and DON DARKOE, and electrifying performances from UK talents Ruth Royall and Sub Zero. The House and Techno Stage will be illuminated by the euphoric soundscapes of Ben Gerrans, complemented by the UK's Kimmik and Casso, along with local favorites Restricted and Odd Mob.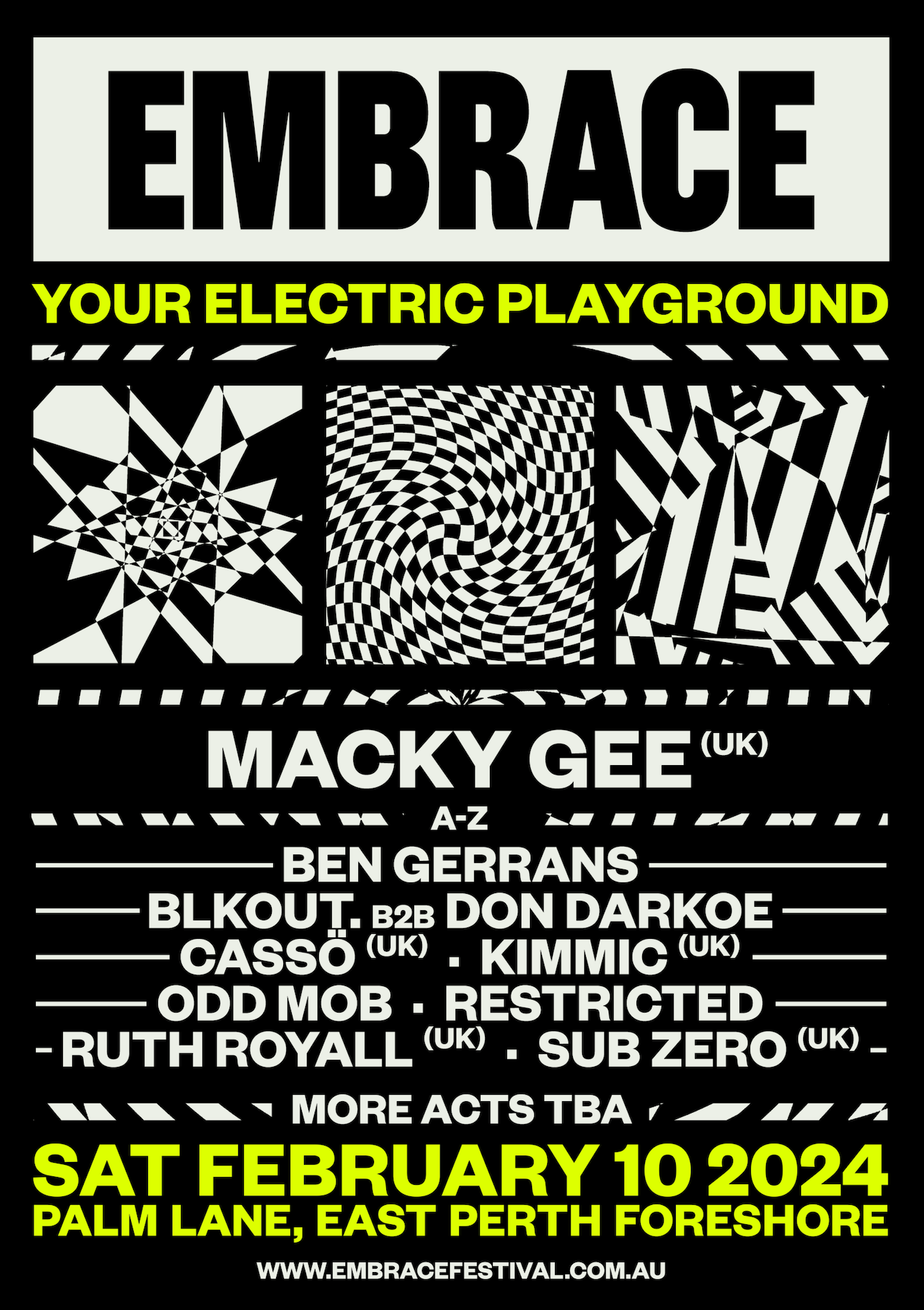 Embrace Festival offers Perth's music enthusiasts a haven beyond the conventional nightclub setting, presenting a multi-stage event that transcends boundaries. As tickets go on sale on November 23, the festival beckons patrons to embrace the music, each other, and their most authentic selves in what promises to be an unforgettable debut.