Janelle Monae's unexpected withdrawal from Mad Cool Festival 2023 has left fans disappointed, but the festival organisers have swiftly found a remarkable replacement headliner. M.I.A., the trailblazing artist known for her boundary-pushing music and dynamic stage presence, will now take the center stage at Mad Cool 2023, joining an already stellar lineup.
With headliners such as Robbie Williams, Lizzo, Lil Nas X, and Machine Gun Kelly, Mad Cool Festival was already set to be an unforgettable experience. However, the addition of M.I.A. as the new headliner adds an extra layer of excitement and anticipation. Her bold and politically-charged music, combined with her captivating performances, promises to elevate the festival to new heights.
In addition to M.I.A., the festival has also announced the inclusion of Deus, Velmondo, Torrione, and Maximo Park, further enriching the diverse lineup of talent. These artists, alongside Mumford & Sons, Queens of the Stone Age, The Black Keys, Sam Smith, Red Hot Chili Peppers, Liam Gallagher, and The Prodigy, will create a musical journey that spans various genres and captivates audiences throughout the festival.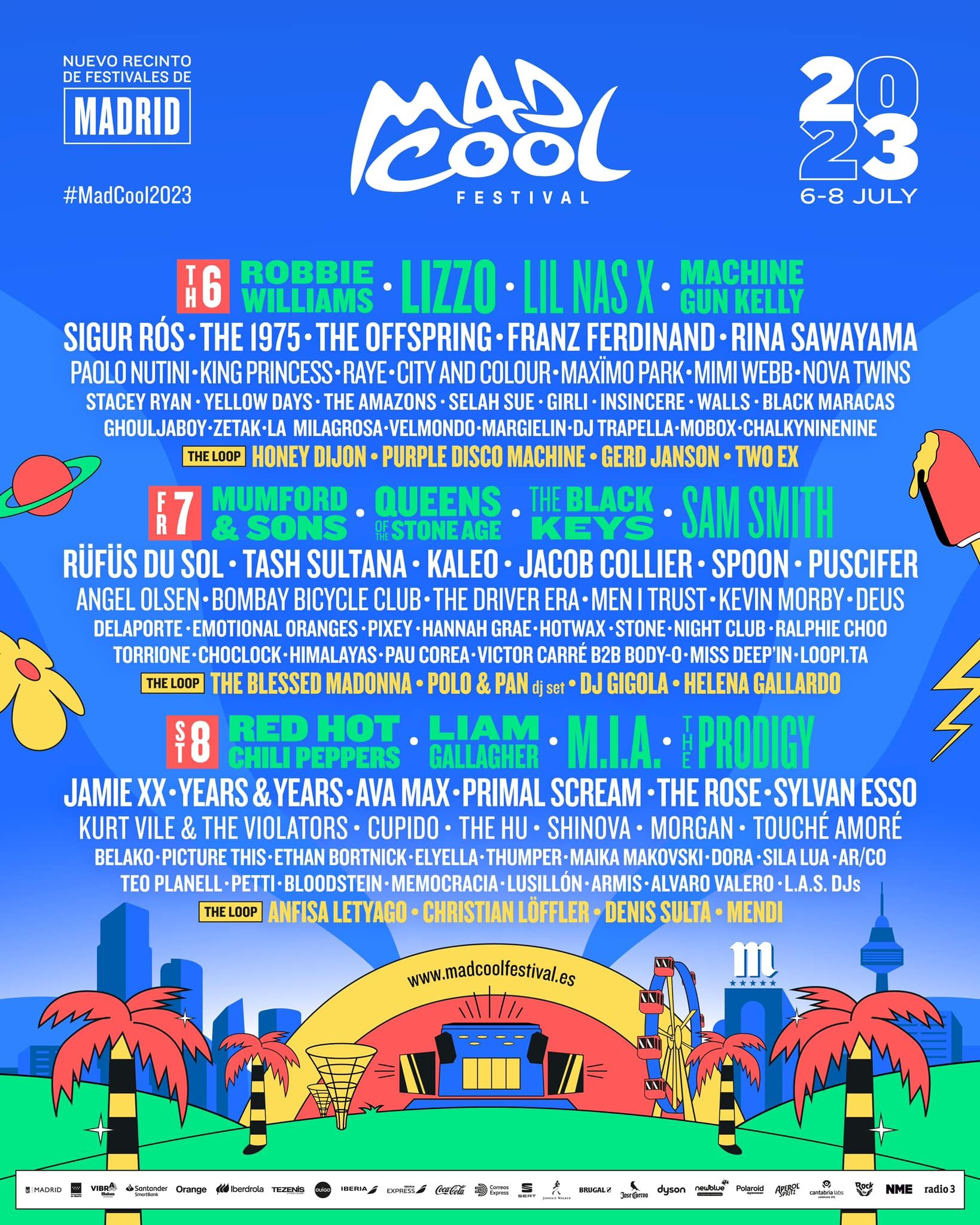 Fans can look forward to an unforgettable weekend of live music, immersive performances, and shared moments of pure excitement. Mad Cool Festival continues to be a must-attend event for music lovers, offering a carefully curated lineup that showcases the best of contemporary music and celebrates the power of live performances.