Mad Cool Festival 2023 has just revealed their highly anticipated set times, adding to the excitement building up for this incredible event. The festival, set to take place from the 6th to the 8th of July in Madrid, Spain, boasts an impressive lineup featuring some of the biggest names in the music industry.
While the recent news of Janelle Monae's withdrawal disappointed fans, Mad Cool Festival wasted no time in announcing an equally phenomenal replacement. The talented M.I.A. will step in as the headliner, bringing her unique energy and artistry to the stage.
In addition to this exciting change, festival-goers can look forward to captivating performances from a stellar lineup. Superstar Robbie Williams, the dynamic Lizzo, the boundary-pushing Lil Nas X, and the iconic rockers The Black Keys are just a few of the incredible artists set to grace the Mad Cool stages. With acts like Red Hot Chili Peppers and Mumford & Sons also on the bill, attendees are guaranteed an unforgettable musical experience.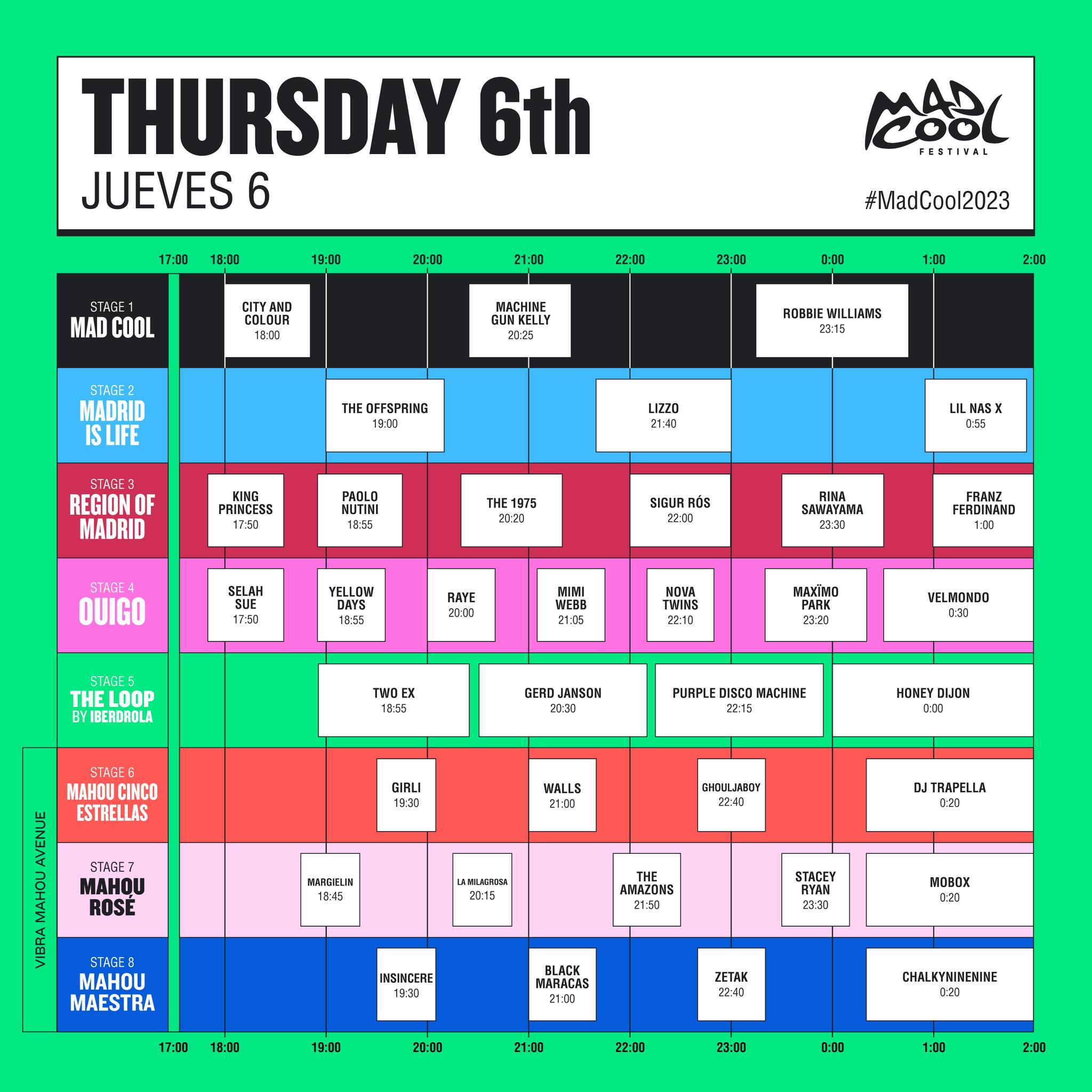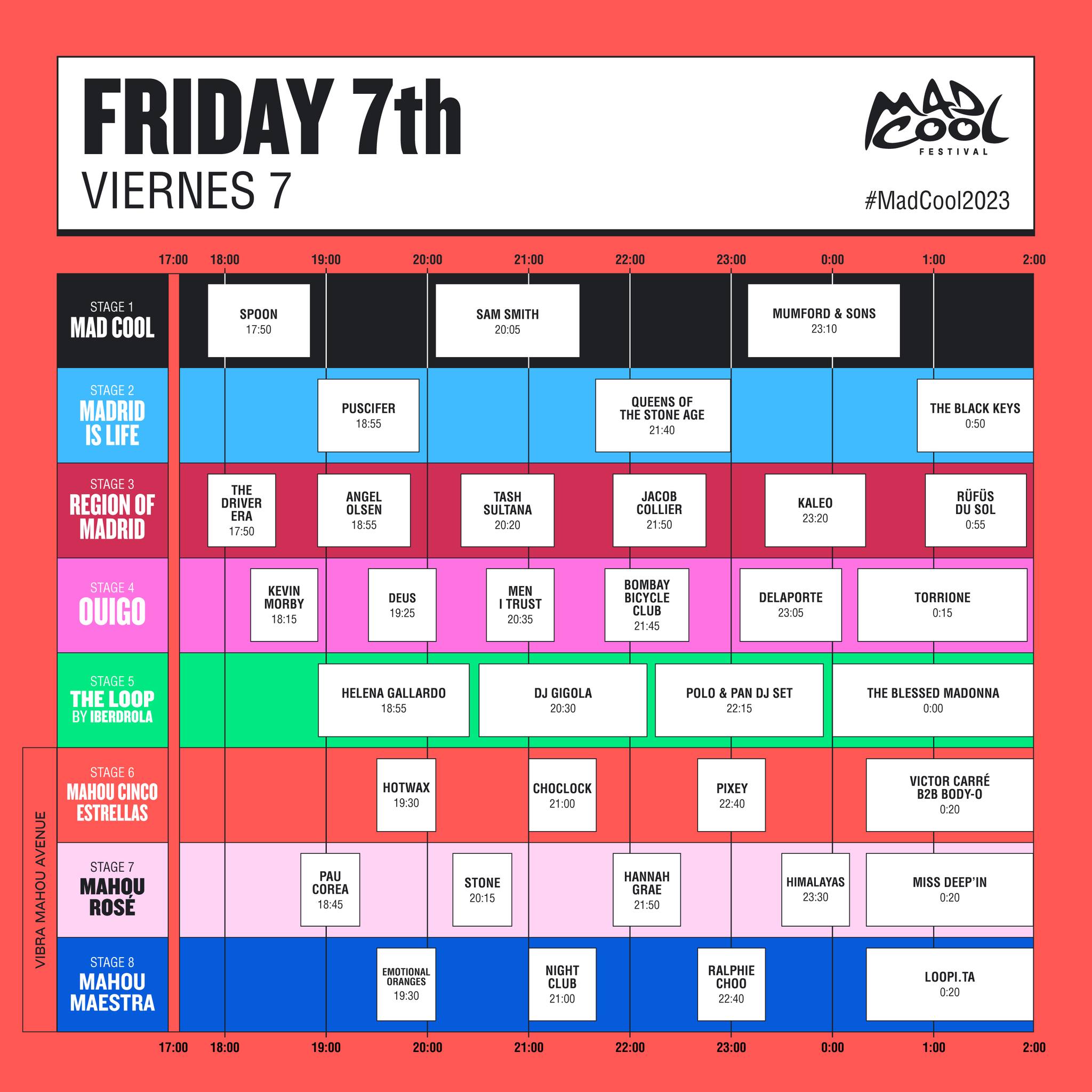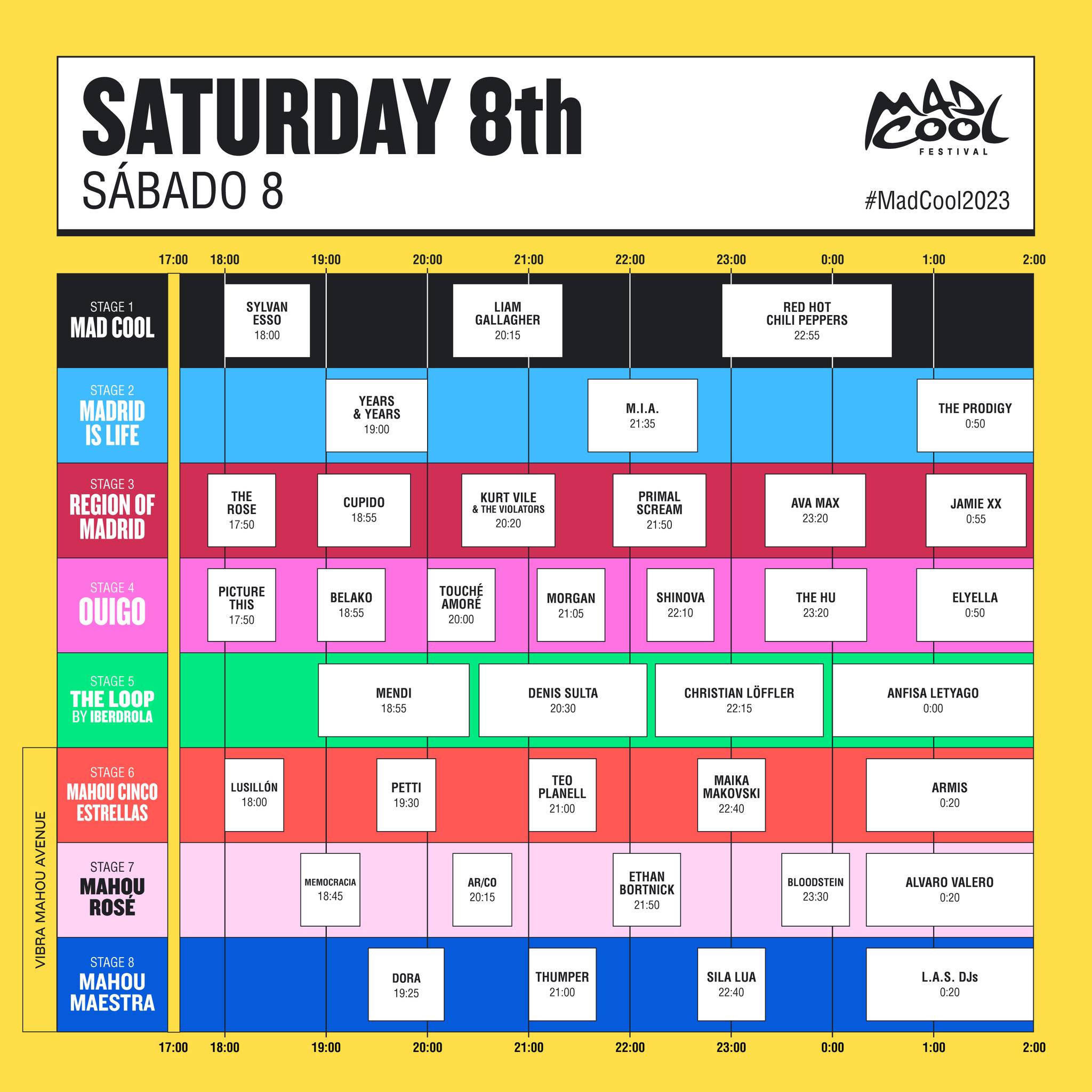 Prepare to be thrilled, moved, and enchanted as Mad Cool Festival 2023 takes over Madrid for an unparalleled celebration of music and camaraderie. Don't miss out on securing your spot and experiencing this extraordinary festival. See you there!