As the excitement builds for Maiden Voyage 2023, the stage is set for an immersive musical experience at Lee Valley Park in the UK on August 27th. To further elevate the anticipation, festival organizers have now unveiled the festival map, giving attendees a sneak peek into what promises to be a day of sonic exploration and community.
The eagerly awaited event boasts a lineup that includes electronic music luminaries such as DJ Boring, C.FRIM, Interplanetary Criminals, Job Jobse, Jyoty, Logic1000, SPFDJ, horsegiirL, and more. With the release of the festival map ahead of the event, attendees can now start envisioning their journey through the festival grounds.
From stage locations and performance areas to food stalls and chill-out zones, the festival map offers a comprehensive guide to the day's activities. This early glimpse ensures that festival-goers can fully immerse themselves in the experience from the moment they arrive.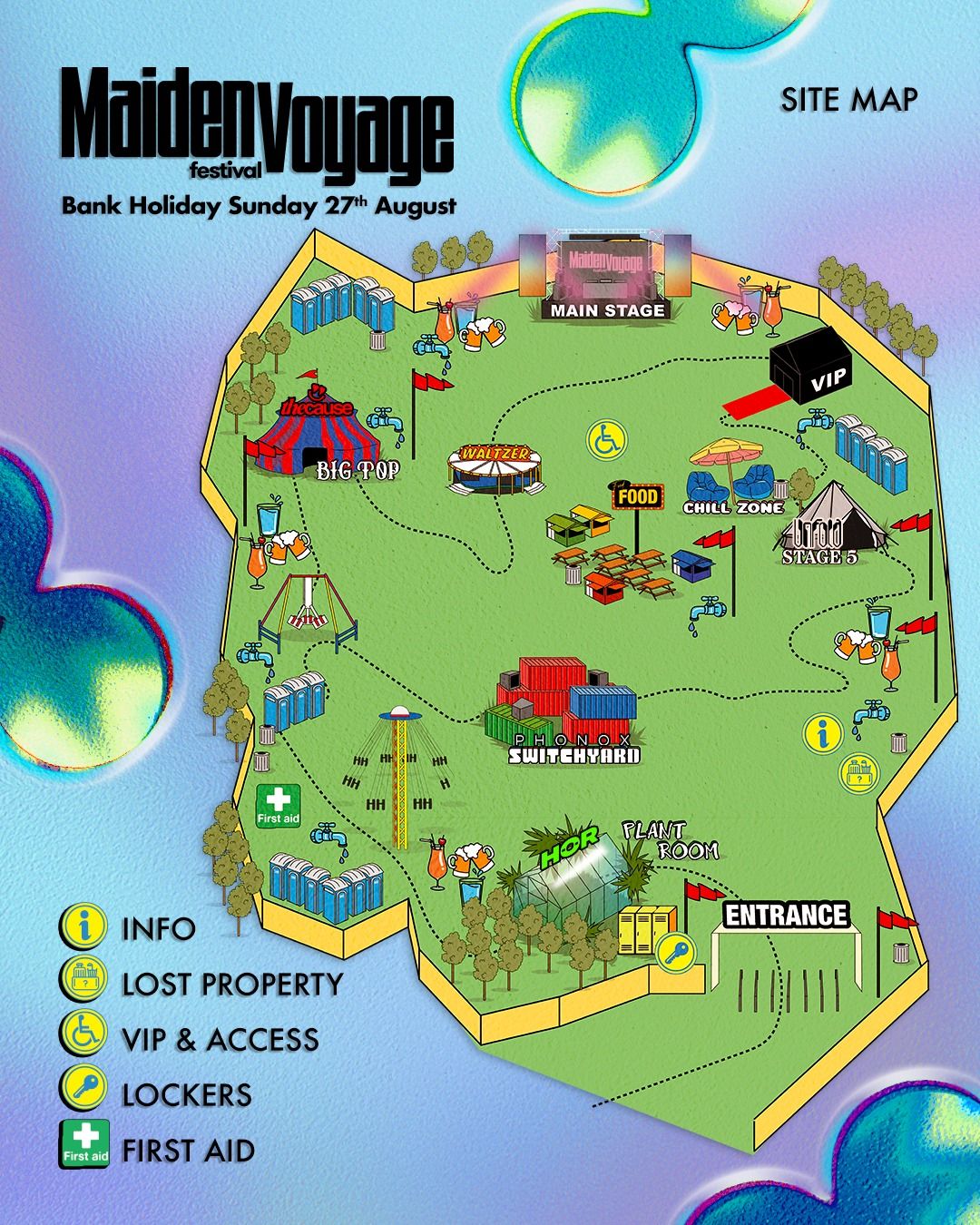 Maiden Voyage has garnered a reputation for its unique blend of music, art, and community. With the festival map now in hand, attendees can navigate the grounds with confidence, making the most of every moment as they explore the diverse musical offerings and engage with fellow kindred spirits.