Prepare to embark on an unforgettable musical journey as Maiden Voyage 2023, the eagerly awaited music festival, announces its set times. Taking place on August 27th at Lee Valley Park in the UK, this event promises a day of electrifying performances and sonic exploration.
The lineup, which reads like a who's who of electronic music, includes the likes of DJ Boring, C.FRIM, Interplanetary Criminals, Job Jobse, Jyoty, Logic1000, SPFDJ, and horsegiirL, among others. As the excitement builds, festival-goers can now plan their day to catch their favorite acts as they take the stage.
Maiden Voyage has quickly become a staple in the music calendar, drawing enthusiasts from all corners of the UK and beyond. With its unique atmosphere and stellar lineup, it's poised to deliver an exceptional experience for both dedicated fans and newcomers to the scene.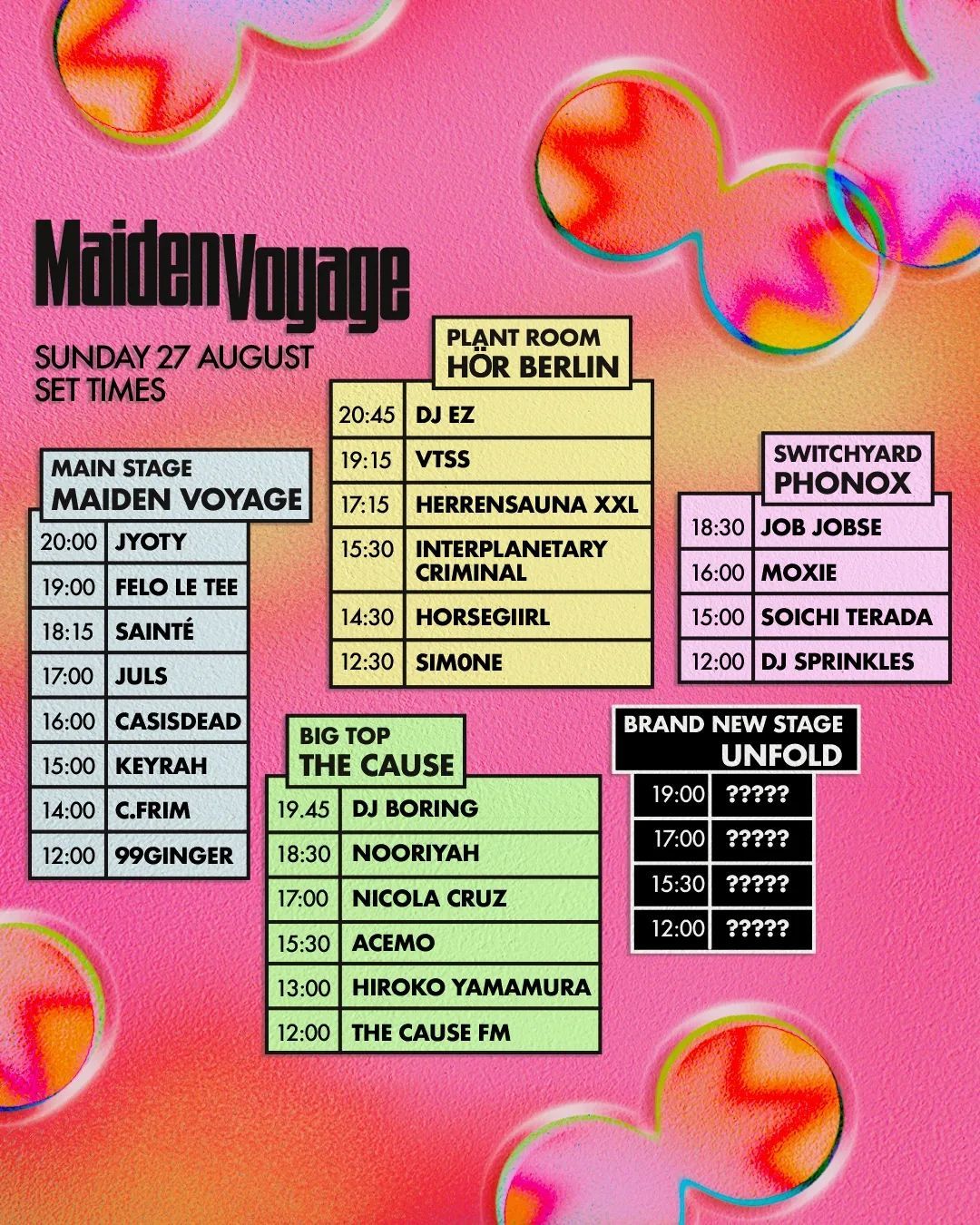 Don't miss out on this unparalleled celebration of sound and togetherness. Secure your spot and get ready to immerse yourself in the sonic wonderland that is Maiden Voyage 2023.