Maiden Voyage 2023, the highly anticipated music festival set to take place on August 27th in London's Lee Valley Park, has just added another exciting artist to its already impressive lineup. The announcement comes as fans eagerly await the debut of this unique festival that promises an extraordinary experience for music lovers.
The latest addition to the Maiden Voyage lineup is none other than horsegiirL, a rising star in the electronic music scene. Known for her mesmerizing beats and captivating performances, horsegiirL is set to bring her distinctive sound and infectious energy to the stage, adding a new dimension to the festival's eclectic mix of artists.
With Jyoty, DJ Boring, C.Frim, Job Jobse, Moxie, Nicola Cruz, and other talented musicians already on the bill, Maiden Voyage promises to be a sonic journey like no other. The inclusion of horsegiirL only heightens the anticipation and sets the stage for an unforgettable experience for festival-goers.
In keeping with tradition, the UNFOLD stage lineup remains a well-kept secret, fueling excitement and speculation among attendees. Known for curating exceptional performances, the club's venture into the festival space is expected to deliver an outstanding lineup that will push boundaries and captivate music enthusiasts.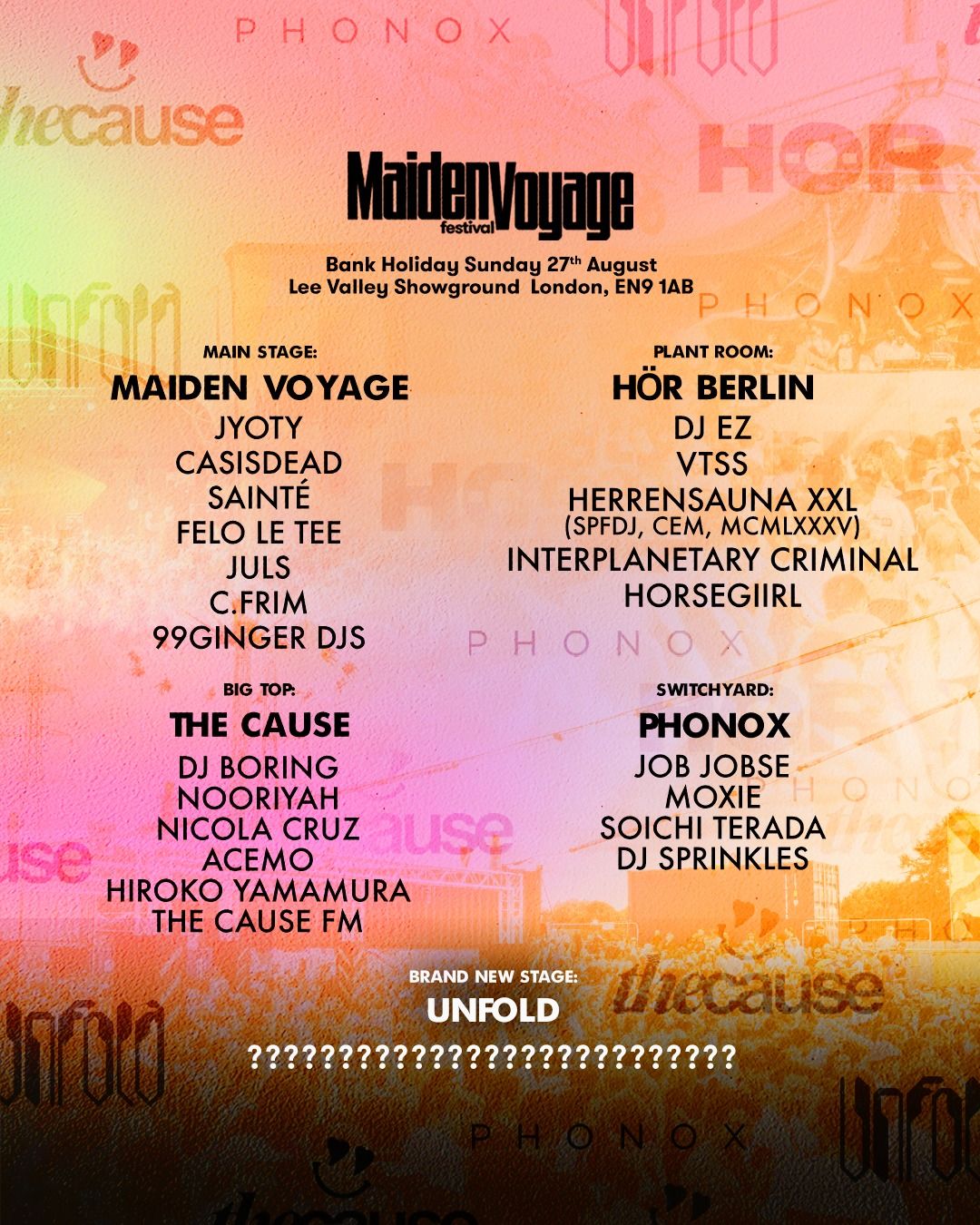 Tickets for Maiden Voyage 2023 are selling fast, so don't miss the opportunity to be a part of this groundbreaking event. Prepare to embark on a musical adventure that will leave a lasting impression and set the stage for future editions of this remarkable festival.