The Mountain Goat Valley Crawl, scheduled for February 10th, 2024, has unveiled its curated lineup, promising an enriching musical experience across eight distinguished venues in Brisbane's Fortitude Valley. Known for its diverse and dynamic atmosphere, the festival stands out as a key fixture on Australia's music calendar, providing free entry to attendees.
With a meticulously crafted lineup featuring 40 artists across eight stages, the event presents an eclectic fusion of musical genres. Notable performers include These New South Whales, Mia Wray, Peach Fur, Asha Jefferies, Jet City Sports Club, Platonic Sex, Raave Tapes, and Sesame Girl, among others, showcasing the breadth and depth of Australia's music scene.
The chosen venues for the crawl, including The Brightside, The Zoo, Stranded, Suzie Wongs, Black Bear Lodge, Greaser, and Valley Loft, offer an immersive setting for attendees to explore and appreciate the diverse talent on display.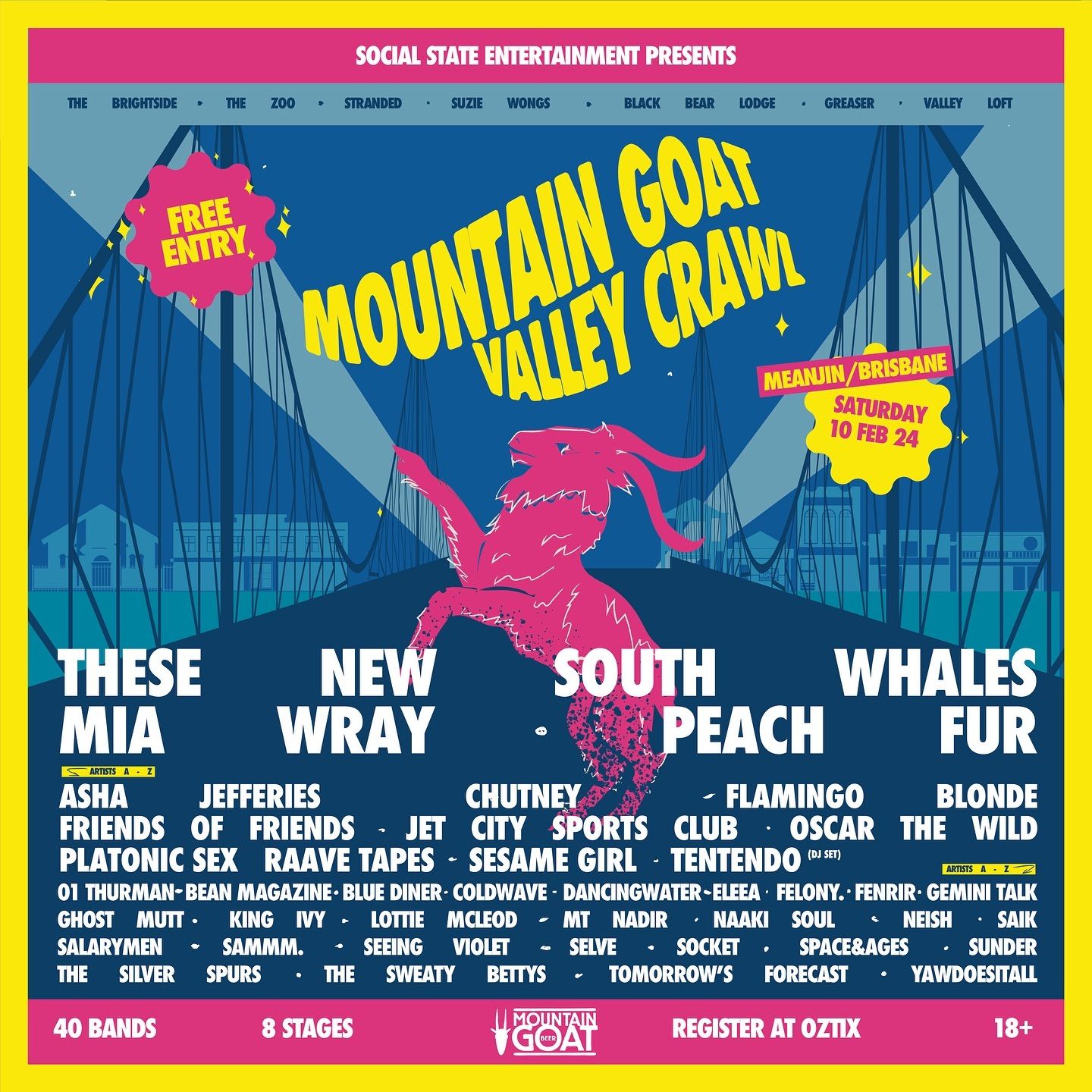 Combining a strategic selection of artists with the distinct ambiance of Fortitude Valley, the Mountain Goat Valley Crawl underscores its commitment to fostering a communal celebration of music and culture. The festival, with its professional curation and commitment to artistic discovery, invites attendees to engage in a sophisticated and enriching sonic journey in 2024.