Sydney is gearing up for an unmissable New Year's Day celebration as power promoters Rodd Richards Presents, TMRW Events, and Ministry of Sound Australia join forces to present NYD 2024 'Day One' Reverence. Set against the iconic backdrop of the Greenwood Hotel and Bar Four Hundred, this mini-festival extravaganza promises to be the ultimate destination to ring in the new year.
Headlining the event are world-renowned house duo Basement Jaxx, making a triumphant return to Australia after their Sold-Out Australasian Tour earlier this year. Joining them is the beloved Faithless, celebrated for their chart-topping hits like 'Insomnia,' 'Reverence,' and 'God is a DJ.' Drum n Bass legend LTJ Bukem, breakbeat pioneers Plump DJs, and acclaimed producer Dillinja complete the stellar lineup, with more artists to be announced.
Basement Jaxx's eclectic DJ style and hits like 'Red Alert' and 'Where's Your Head At' will set the dance floor on fire, while Faithless's anthemic tracks continue to captivate audiences even after 25+ years. LTJ Bukem's innovative mix of genres, Plump DJs' breakbeat mastery, and Dillinja's Drum n Bass expertise promise a diverse musical journey.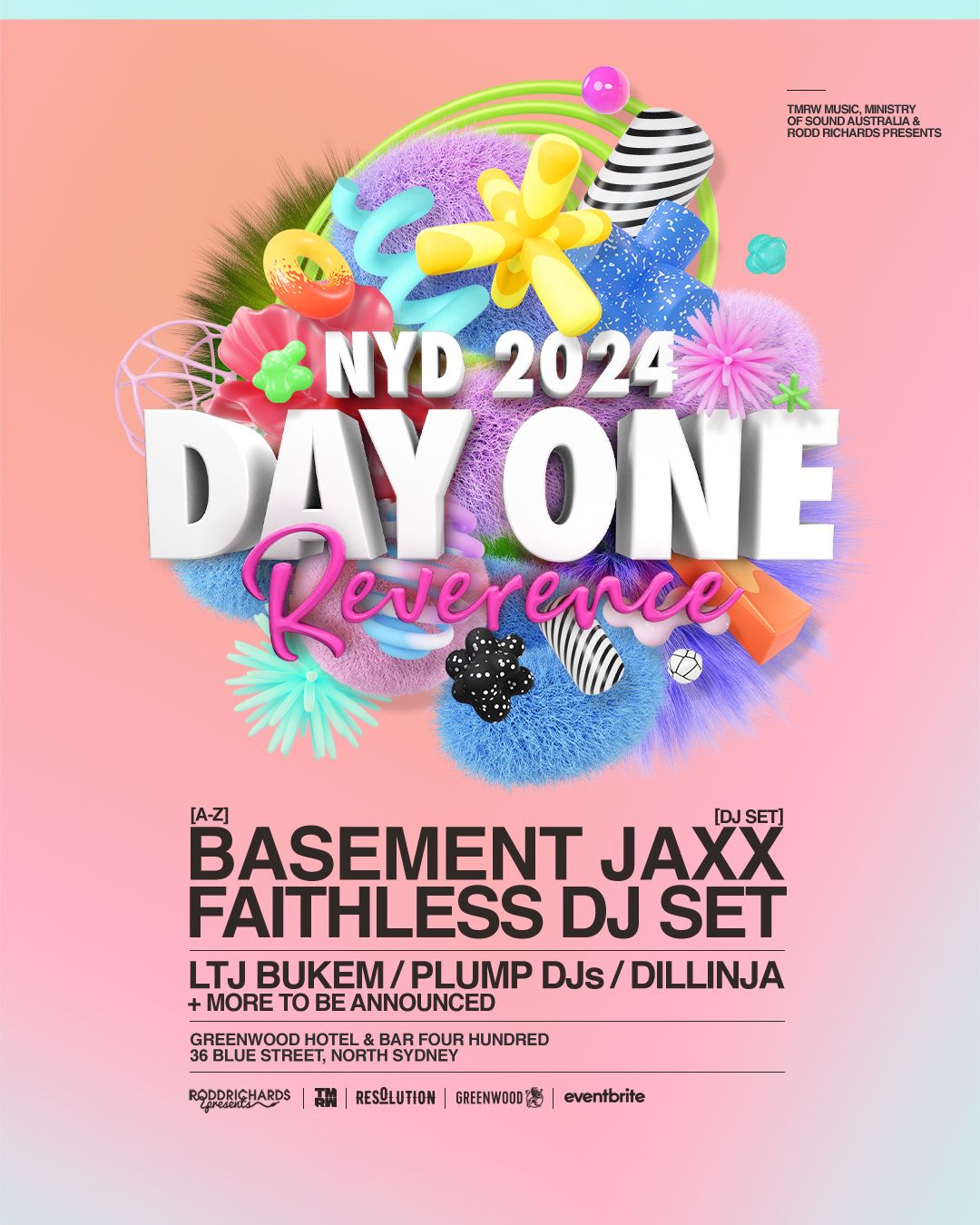 This intimate NYD experience will also feature an additional bar space at Bar Four Hundred, adjacent to the Greenwood, ensuring an unforgettable day for attendees. Pre-Sale registration is open from August 16, with general tickets on sale tomorrow at 8am.
Join the festivities on January 1, 2024, from 1pm to 11pm at the Greenwood Hotel & Bar Four Hundred, Sydney, for an immersive musical experience that's set to define the beginning of a new year.