Northern Bass 2023, the highly anticipated music festival held in Kaiwaka, New Zealand, has just unveiled its incredible lineup for the upcoming event. With an impressive roster of artists spanning various genres, attendees can expect an unforgettable experience.
Headlining the festival are renowned acts such as Calibre, Goldie, Hedex, Lee Mvtthews, Montell2099, Netsky, Sigma, Sub Focus, and Bad Boy Chiller Crew, among others. The diverse lineup promises a mix of electrifying performances, captivating sets, and genre-defying music.
Northern Bass 2023 will feature a total of 40 talented artists, ensuring there's something for every music lover. From the melodic tunes of Calibre to the high-energy beats of Hedex and the infectious sounds of Bad Boy Chiller Crew, the festival offers a wide range of musical styles to cater to diverse tastes.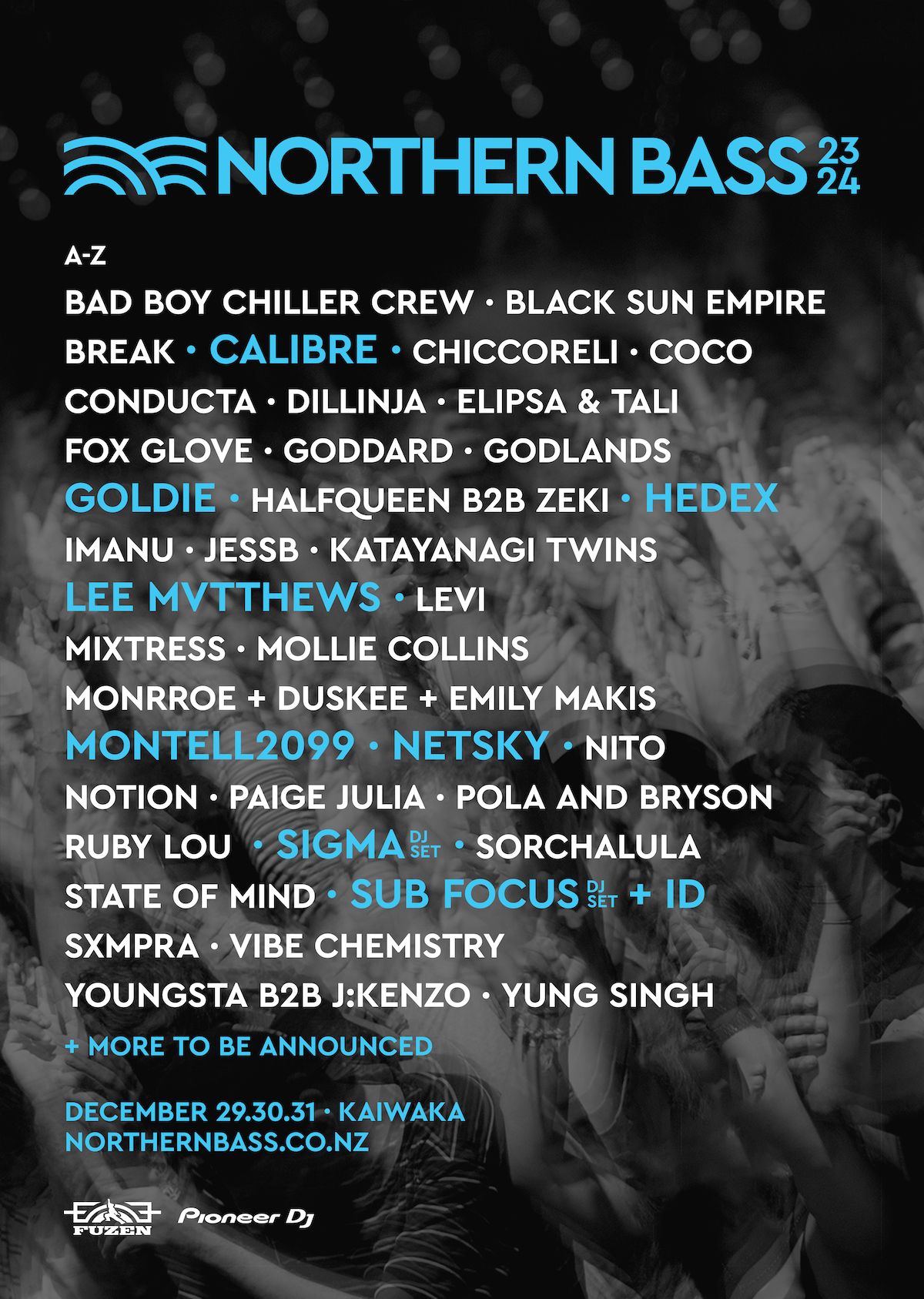 Tickets are already on the 2nd Release for both 3 and 2 Day passes, giving fans the opportunity to secure their spot at this epic year-end celebration. With limited availability, music enthusiasts are encouraged to act fast and secure their tickets to this highly sought-after event.