Outside Lands 2023 festival-goers can now start planning their musical journey with the release of the highly anticipated festival map. The map, unveiled today, offers attendees a comprehensive guide to navigate the sprawling grounds of Golden Gate Park in San Francisco, where the festival is set to take place from August 11th to 13th.
With a star-studded lineup featuring the likes of Kendrick Lamar, Foo Fighters, Lana Del Rey, and more, the festival map serves as a valuable tool for fans to map out their favorite acts, food vendors, art installations, and various attractions.
From the main stages hosting headlining acts to smaller, more intimate settings for emerging artists, the festival map promises an immersive experience for every type of music lover. Additionally, the map provides information on food and beverage options, restroom locations, and designated areas for art installations and interactive experiences.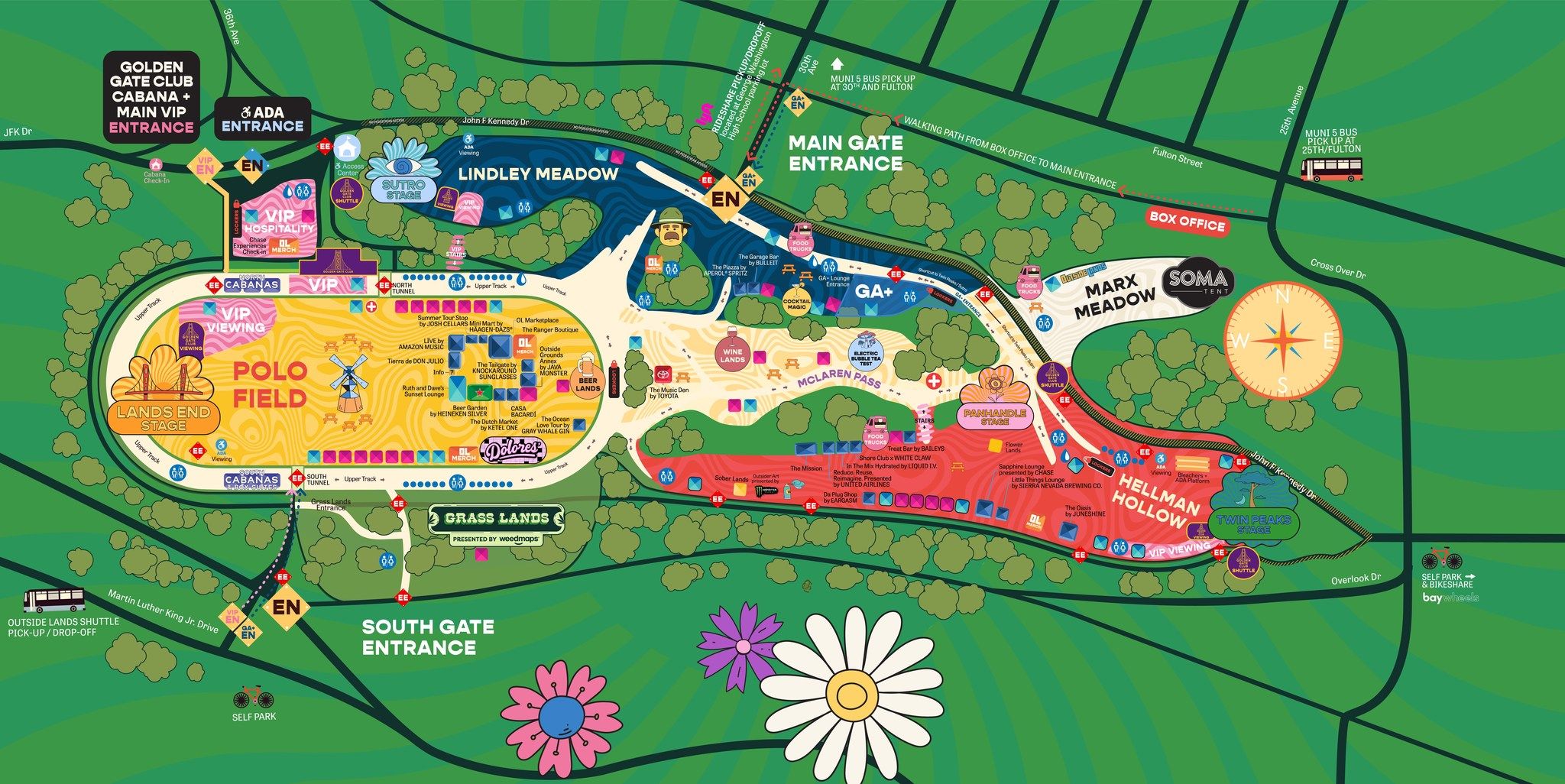 As the countdown to Outside Lands 2023 continues, festival-goers can now explore the festival map and plan their unforgettable weekend in the heart of San Francisco's natural beauty.